On Monday, Woods tweeted a photograph of Matt and Lori Duron with their 10-year-old son, C.J., attending Orange County Pride in Santa Ana, California. Lori Duron is the author of 2013′s Raising My Rainbow: Adventures in Raising a Fabulous, Gender Creative Son, a memoir based on her blog of the same name, in which she documents her experiences raising C.J., who identifies as gender nonconforming.
Woods' tweet inspired others to condemn the Durons for allowing their son to express himself in public. "You are perverting that kid," one person wrote. Added another, "Sometimes you shouldn't support everything your child believes in. Sometimes it may be detrimental to their psychological well-being."
On the flip side, others criticized Woods for his remarks. "What a hateful thing to say," one person wrote. "What did these people ever do to you? You need to get an acting job and remember your craft. You were good."
Still, few tweets were as pointed as Harris. On Tuesday, the "How I Met Your Mother" star, 44, deemed Woods "utterly ignorant and classless" for his takedown of the Durons, who are personal friends.
Fortunately for C.J. and his family, it doesn't seem like they'll be paying any mind to criticism from Woods or other conservatives anytime soon. In a June 26 blog post, Duron noted that her "sweet, fabulous, rainbow boy" had "never received so many compliments" as he had during the Pride festivities.
"The festival was everything C.J. hoped it would be and then some," she wrote. "He's used to getting stares and whispers when we're out in public. He's not used to getting the smiles, hugs and encouragement he received at Pride."
Before You Go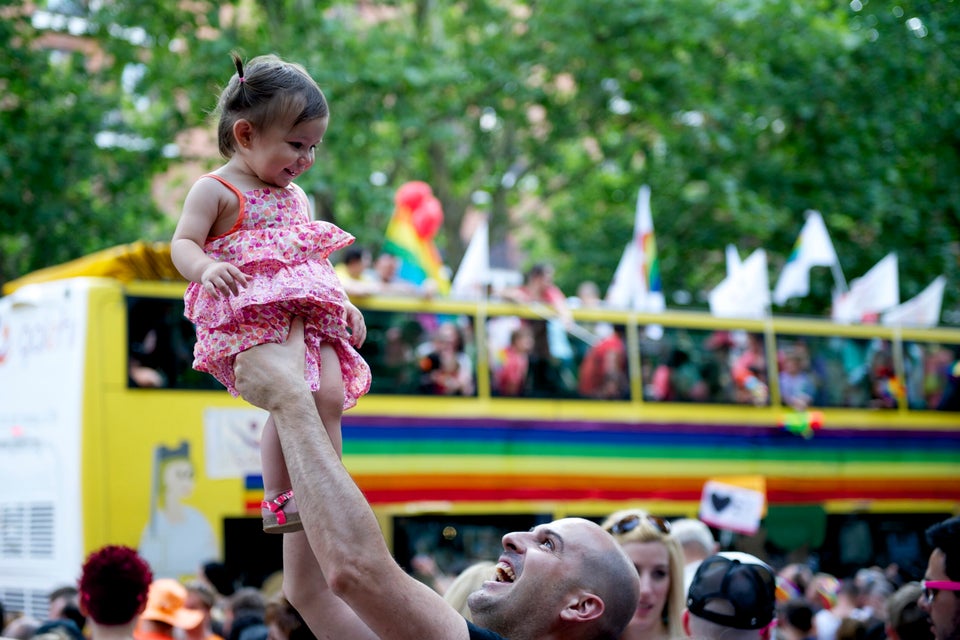 Kids At Pride Parades
Popular in the Community