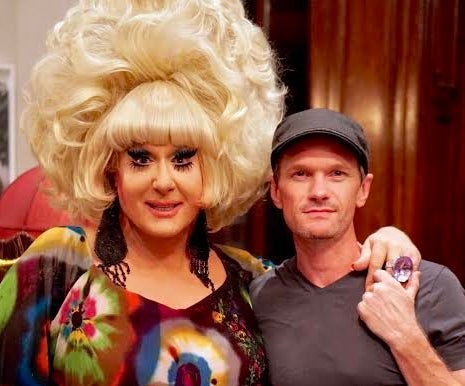 After a 17-year hiatus, the legendary drag festival Wigstock will return to New York on Labor Day weekend.
Founded by drag icon Lady Bunny, the original Wigstock began in the East Village, ran from 1985-2001 and was a premiere end-of-summer LGBTQ celebration. Scaled-down versions, however, have remained popular since then ― most recently, the event was staged as a Hudson River cruise.
In a statement, Lady Bunny said drag's resurgence in popular culture ― as evidenced by "RuPaul's Drag Race," DragCon and the Tony-winning Broadway production of "Hedwig and the Angry Inch" ― convinced her that the time was right for Wigstock to return.
"When Wigstock started in 1985, the LGBTQ+ community was in desperate need of an event where everyone could pull out their wigs and come together, with the help of some glitter, glitz and a glue gun or two," she said. "There couldn't be a better time than now to honor the legends of Wigstock, who paved the way for drag culture's current popularity, by bringing back an outrageous and unapologetically entertainment-rich show."
In 2014, Harris nabbed a Tony Award for the titular role in "Hedwig and the Angry Inch," which he performed entirely in drag. Pointing to that experience, he said he was thrilled to resurrect an event famous for "connecting the LGBTQ+ community and its straight allies" as well as "breaking down stereotypes and helping everyone to love and understand each other more."
"I am now drunk with excitement to help bring back a show filled with over-the-top and sometimes out-of-control performances at a time when we all desperately need to come together, to laugh and to be entertained," he said in a statement.
As to whether fans could expect him to revisit his "Hedwig" days by donning drag once more, Harris told The New York Times, "It wouldn't surprise me in a big show where we have to fill content."
Wigstock will be held Sept. 1 in New York.