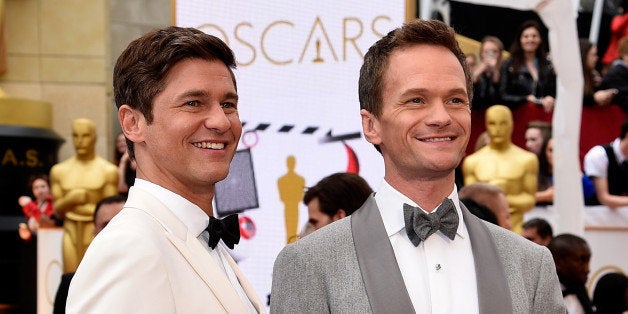 "I don't know that my family nor my soul could take it," he said with a laugh in an interview with The Huffington Post. "It's a beast. It was fun to check off the list, but for the amount of time spent and the understandable opinionated response, I don't know that it's a delightful balance to do every year or even again."
We saw you tweeted about #TheDress. What do you think about it?
I was as fascinated as anyone. I was with my great friends, Josh and Emma, having a much needed sushi meal on the West Coast. And they said, "Have you heard about the dress?" I had no idea what they were talking about. They showed me the picture, and I didn't understand it because that was a white and gold dress. I thought that Josh was mocking me by demanding it being blue and black. It made no sense to me. It was clearly white and gold ... And recently, I was looking at it and talking to friends ... and then it was exactly the same picture I had seen the night before, but now all of a sudden I could only see that blue and the black.
That's awesome. I still just see white and gold.
Do you know what someone said on Twitter in response? That they thought it had a bit to do with how much the photo is cropped because if you're seeing a lot of the outside white sunlight, that it affects the way you look at it too. Fascinating. It was a nice reprieve from all the Oscar bereavement, so I was thrilled that it exists.
Have you been following the Oscars feedback?
I didn't keep up with it obsessively, but it was interesting to see just what people thought landed and didn't. It's so difficult for one who's simply watching the show to realize just how much time and concession and compromise and explanation has gone into almost every single thing. Every joke. Wording of joke. Placement of joke. Canceling of joke. Embellishment for just one line. And I'm not saying that to defend everything I said as if it was the absolute best choice, but it's also an award show, and you're powering through 14 acts filled with 20 plus awards. So my job was to try and keep things as light and specific to this year's set of films as possible. And if people are critical of that, it's a big giant platform, so I would assume that they would be.
What are your thoughts on it?
I was glad we got through it, and I thought that those in the audience at the Dolby [Theatre] seemed to be enjoying themselves more as the show went on, when I was told that the opposite would be true. I was told that as the room fills, with you know it's four-fifths of the room didn't win, and you get further into the award giving they get less enthusiastic and less excited. And I felt while we were doing it that people were enjoying themselves more and more, so for that I'm happy.
On "How I Met Your Mother," we never found out who's the mother of Barney's kid. Do you know?
I do. We actually filmed a scene that they ended up cutting short that involved Barney meeting a girl at MacLaren's [Pub]. And that was the girl that they end up using, and she's actually one of my closest friends, named Emma, and they ended up not. They ended up wanting to be more ambiguous about who it would be as opposed to putting a face to the character. So I know and the crew knows, but I don't think it's a big secret that we're trying to hide.
Crazy. I always thought it was Britney Spears.
[Laughs] Well, you could assume she was the answer to a lot of the "How I Met Your Mother" questions. Couldn't you?
Do you actually play laser tag in real life?
No ... because for the same reason I don't play paintball. I'm not a fan or running around in a dark maze playing against people who have memorized that maze and know exactly where to hide to destroy you.
Do you wear suits all the time like Barney?
I do wear a fair amount of suits. They're not only sartorially suave but quite comfortable and eliminates a lot of decision making. Nice suit, white shirt, matching tie, you're good to go. Don't worry about denim shade and sweater color and shirt tucked in or out. Throw on a suit, pop on a watch ... that's advice.
What do you think about Lady Gaga going to "American Horror Story"?
I'm always impressed by Lady Gaga's talents, and the fact that she branching out beyond what people know her for. It's a bold move, and there's no better show to surprise people with than "American Horror Story."
Will there ever be a "Dr. Horrible" follow up?
I would love to. Everyone's been champing at the bit to do so. They've written songs. They have an outline and stuff ... but we're all working on other things at the moment, so it's hard to find the time.
Before You Go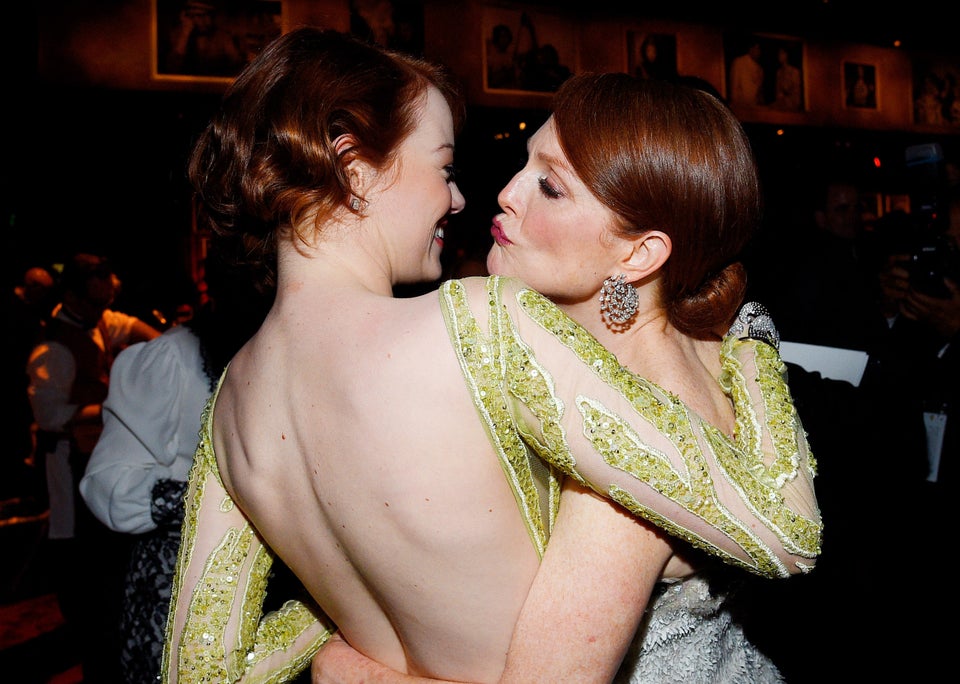 2015 Oscars After-Parties
Popular in the Community