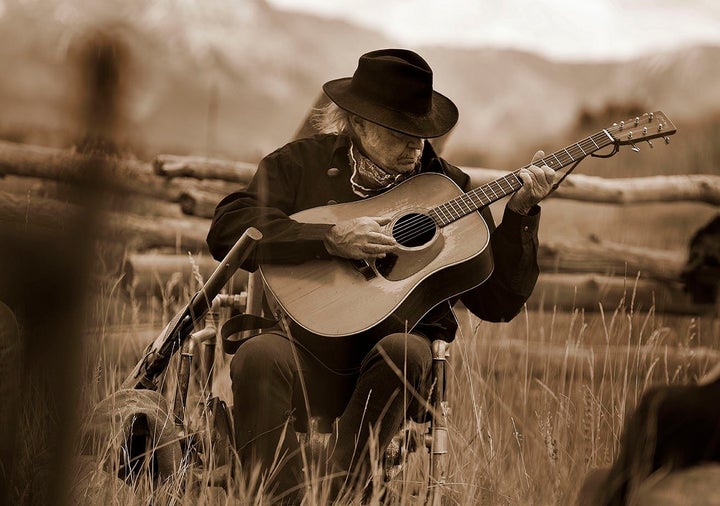 Neil Young says he's excited for fans to see "Paradox," his new film with Daryl Hannah that hits Netflix this week. But he's also feeling something else.
"It's a little scary," he told HuffPost. "We don't have any control over it. It's just going out. It's different than what we've done our whole lives. It's the first time either one of us has presented anything on a platform."
"Paradox," written and directed by Hannah, is a Western-inspired, music-rich film about a band of outlaws hiding out in the mountains. It stars Young as The Man in the Black Hat, along with the band Promise of the Real, which features Willie Nelson's sons: Micah Nelson, who plays Particle Kid, and Lukas Nelson, who portrays Jail Time. Willie Nelson also makes an appearance in the film, which debuted at South by Southwest last week and premieres Friday on Netflix.
"I made characters that were all jokes on aspects of their personalities … and they all got really into it," Hannah told HuffPost. "And they got so into it that they began improvising and doing other things. We just went for it and made it. It's so goofy. Most movies, they talk about having so much footage on the cutting room floor. We basically used everything we shot."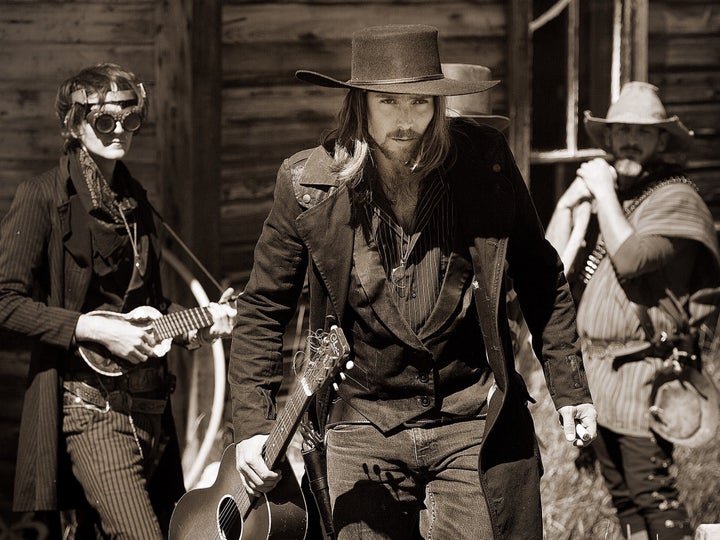 Young said working alongside Hannah (also his romantic partner) was a breeze. He called her a "real artist."
"I respect her totally," he said. "She's a real professional and I love her work ethic. She works around the clock. She went out herself and bought all of the wardrobe. Everything that everybody's wearing she bought at thrift stores. … The whole thing was a labor of love for her."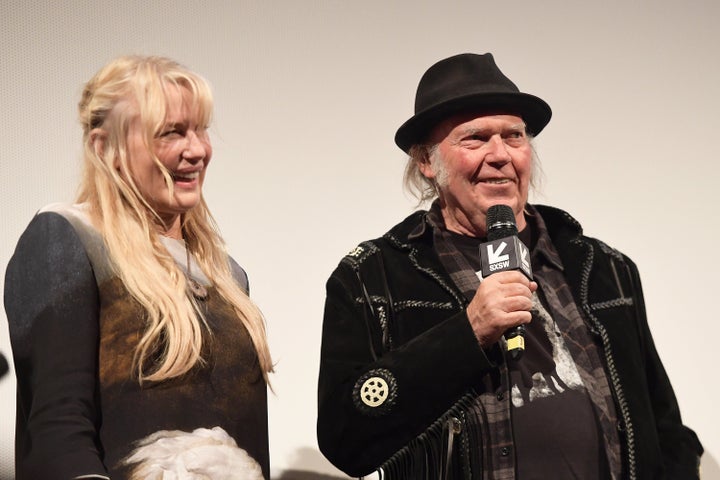 Meanwhile, Hannah said Young was extremely supportive and even worked as her de facto assistant director at times on the set in Colorado.
"We didn't have a crew. I had 11 guys to wrangle so every once and a while, he'd be like, 'Quiet on the set!' … But he was incredible. He couldn't have been easier and better," she said.
Hannah also had Young take on some interesting scenes in the film.
"Imagine, I'm sending him out in the snow with a rug tied around his neck. … He was a very good sport. He had never been on a dogsled before and he was an expert on his first take. There was no stunt double."
Throughout "Paradox," Young and the Promise of the Real's music sets the tone for the journey. They created enough music that there's also an accompanying soundtrack due out Friday to coincide with the movie release. 
"It's just real music. It's just people playing. And not to say there's not a lot of people playing great music out there, it's just that by the time that it gets to be a record it doesn't sound that good anymore. We like to have real performances. So everything in the film is spontaneous. There are no overdubs," he said. "They're all take one."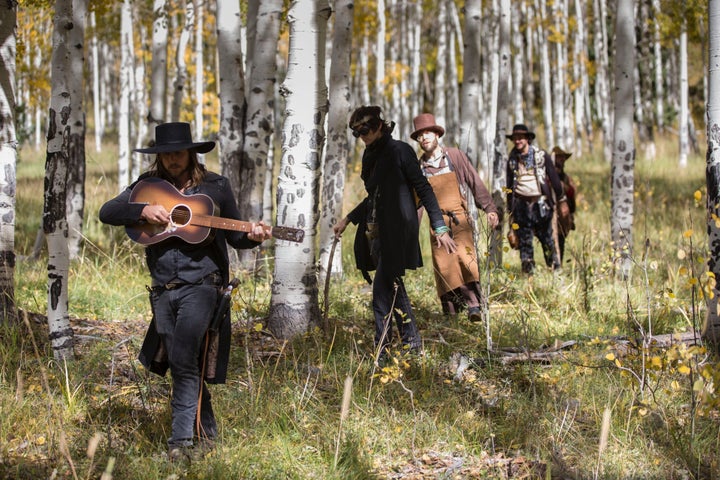 Hannah has created short films in the past, but this marks her feature-length debut behind the camera. 
"This is a spitting vinegar, homespun thing. This isn't something I had to go out and ask anyone for permission," she said. "We didn't have any budget or anything. We just did it ourselves. We didn't have a crew. We didn't have anything."
She was able to turn nothing into something that she now says she's extremely proud of. Young says he's proud, too, even if he's a little scared about the Netflix release.
"It's great that people are accepting it in this age of film," he said. "Things are so different. I told Daryl this is a palate cleanser between two superhero movies."
"Paradox" will be available on Netflix starting Friday.
Calling all HuffPost superfans!
Sign up for membership to become a founding member and help shape HuffPost's next chapter
BEFORE YOU GO
PHOTO GALLERY
Celebrity Photos