Rock legend Neil Young, who lost his home in the wildfires sweeping through the Malibu area, lashed out at President Donald Trump for his denial of climate science.
Last week, Trump blamed the fire damage on "gross mismanagement" of forests in California and threatened to cut off federal funding. In response, Young slammed "our so-called president," saying the real reason wasn't mismanagement, but climate change.
"The extreme weather events and our extended drought is part of it," Young wrote on his website, adding:
"Our temperatures are higher than ever here in our hottest summer on record. That has not helped. DT seems to be the Denier. (I'm holding back and not using the word liar just because it rhymes with denier). It really is time for a reckoning with this unfit leader. Maybe our new Congress can help. I sure hope so."
Some 400 square miles have burned in California, leaving 150,000 people displaced. In the northern part of the state, 29 people were killed in the Camp fire, which also destroyed more than 6,700 buildings. In the south, fires killed two people and destroyed at least 180 structures in the Malibu area.
"Firefighters have never seen anything like this in their lives," Young wrote. "I have heard that said countless times in the past two days, and I have lost my home before to a California fire, now another."
"Imagine a leader who defies science, saying these solutions shouldn't be part of his decision-making on our behalf. Imagine a leader who cares more for his own, convenient opinion than he does for the people he leads. Imagine an unfit leader. Now imagine a fit one."
Before You Go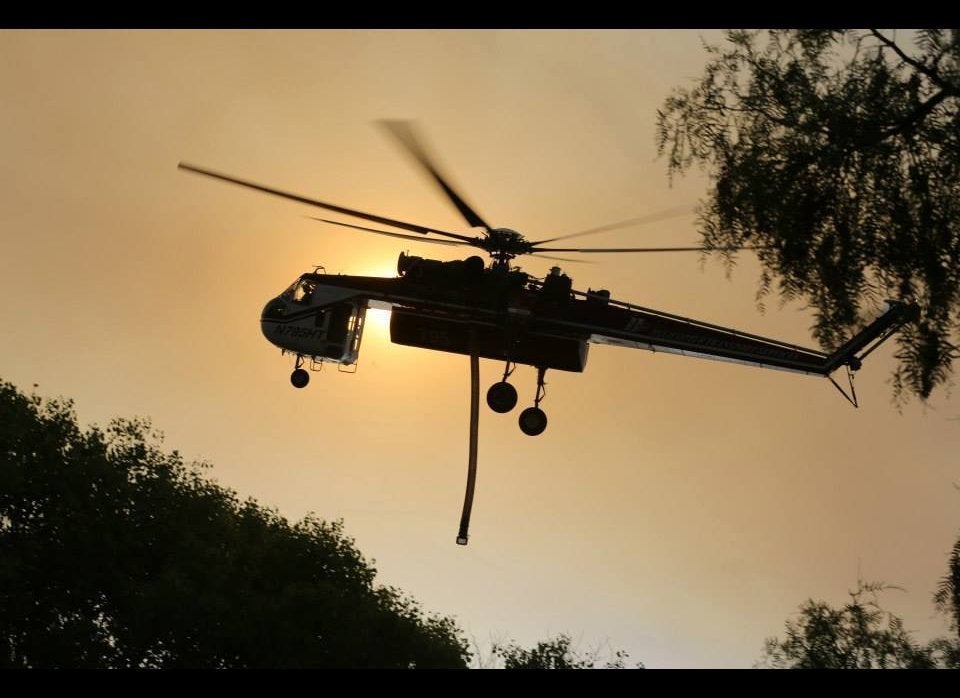 Marines fight California wildfires as thousands are displaced from blaze
Popular in the Community