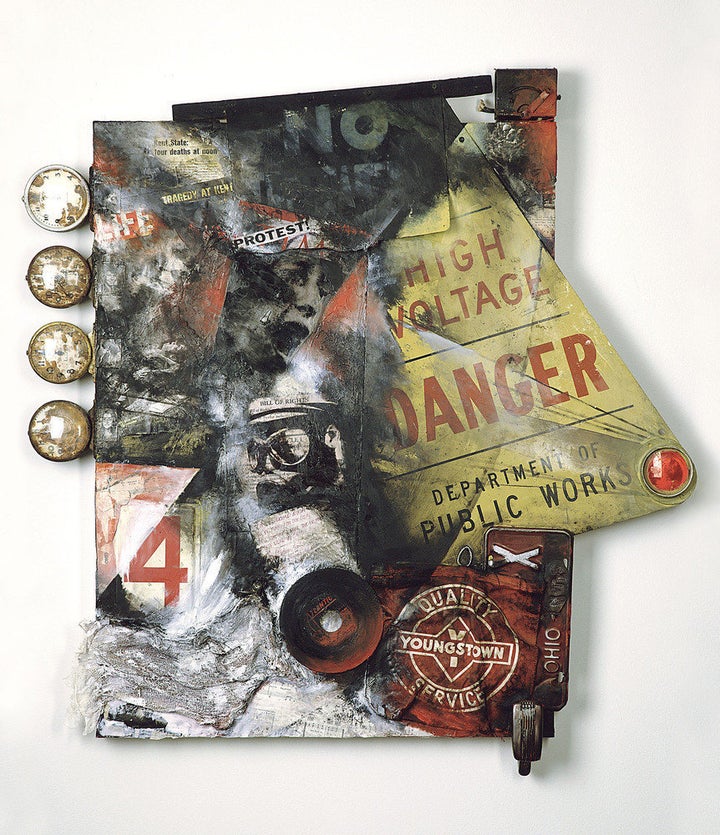 In an exhibit on display now at The Morrison Hotel Gallery, Heo pays homage to the living legend using found items inspired by the alternative rocker's songs. Simply titled "Neil Young Series," the assemblage show consists of classic car parts, Native American artifacts, vinyl records and even Victorian quilts pieced together in installations that mimic the style of Robert Rauschenberg. Emblazoned with oil paint and fixed to empty canvases, the multi-media compositions evoke the nuances of the Young's lyrics as well as the quirky interests of the prolific guitarist himself.
Heo, who has worked with a number of recording artists over her career, including Beck, Devendra Banhart and Jim James, collaborated with Young on the design of his NYA Vol. I Box Set in 2010. In the process, Young introduced Heo to the work of assemblage artist, Wallace Berman, an American master who would prove influential to the "NEIL" painting that appears on the Vol. I box.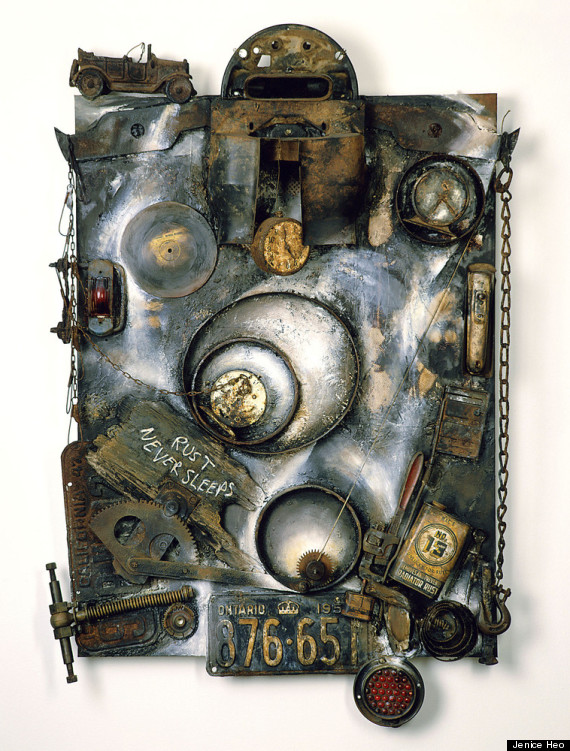 Commenting on her initial connection to Young's music, Heo stated in an e-mail to The Huffington Post:
I guess you can say that my first encounter with his music happened on a sub-conscious level, which I'm sure instilled a deep connection and love for Neil's songs and music. Growing up, I would listen to music before going to sleep. I had no idea who I was listening to, because it was my brother's music collection, but years later I came to understand that some of the music I loved best were Neil Young songs.
The artist would go on to develop a close relationship with the folk-and-electric singer -- he was the best man at Heo's wedding to fellow artist Gary Burden. It's a relationship that can be easily seen in the exhibit's references to everything from Young's affinity for train sets to his childhood passion for redwood trees. Combined with personal photographs of Young's life and found objects pointing to the themes of his music, Heo's work is an intimate look into the mind of the famed musician.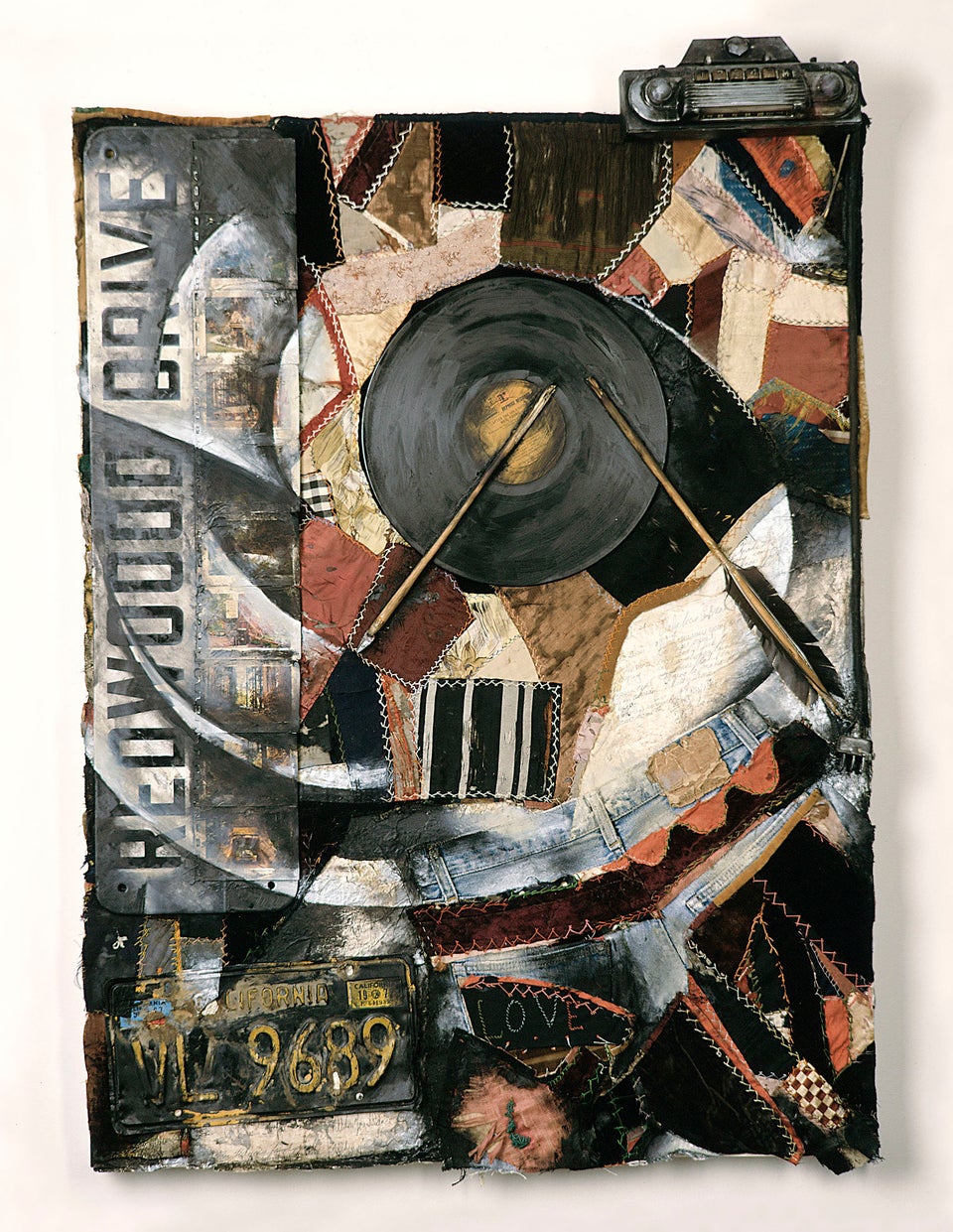 Jenice Heo
Related
Popular in the Community