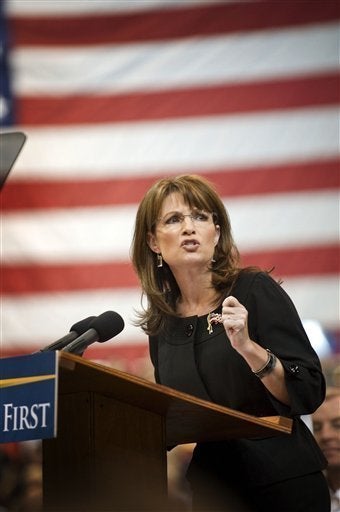 In an arrangement not to be announced until November 4th, the upscale specialty despartment store, Neiman-Marcus and Republican Vice Presidential nominee, Sarah Palin have agreed in principal to open a chain of outlet stores offering discounted Palinwear™ while creating a line of higher-priced Palinwear™ for their upscale stores.
"The clothes that were purchased by the Republican National Committee for Governor Palin will need a home after the election," said Neiman Marcus spokeswoman, Ann Taylor. "We're not talking knockoffs here. We'll be selling those in the foreign markets overseas where Sarah's stylings have gathered a huge, though unAmerican, following."
NOTE: IS THE LINK IS DOWN, YOU MIGHT WANT TO GIVE IT A SHOT IN A FEW. DAMN HI-TECHING SELF-PROMOTION.
Award-winning TV writer, Steve Young, is author of "Great Failures of the Extremely Successful" (www.greatfailure.com) and blogs at the appropriately named steveyoungonpolitics.com
Popular in the Community