"Disco is music for dancing," Italian music producer Giorgio Moroder once said, "and people will always want to dance." Have truer words ever been spoken? Perhaps so, but we can pray for a future in which bell bottoms, mirrored globes and falsetto-laden jams reign over nightlife once again.
To the haters out there who say disco is dead, and to the artsy crowd who debates for hours over whether or not painting has suffered a similar fate, stop talking and start ogling the glitter-happy surfaces of "FREAK OUT!" -- a Chicago based exhibition curated by Didi Menendez and Sergio Gomez.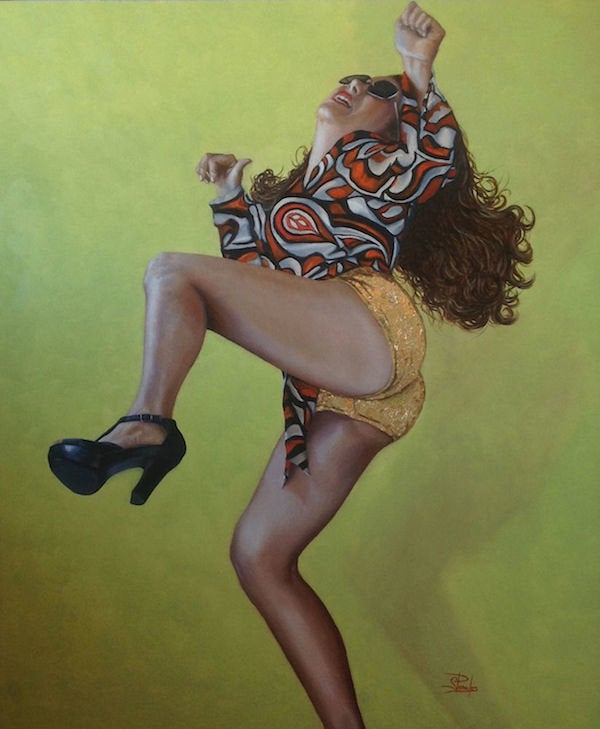 The show, taking place in a 13,000-square-foot gallery, features artists working in painting, sculpture, photography, video, poetry and performance, all addressing the era long associated with freedom, decadence, glamour, eccentricity and sparkles. In the words of Barry White: "Disco deserved a better name, a beautiful name because it was a beautiful art form. It made the consumer beautiful. The consumer was the star."
In Sharon Pomales' "High on Life," a mama in booty shorts gets loud on the dance floor of her mind, performing some serious dance domination despite the fact that she seems to be, rather blissfully, alone. Daniel Maidman's "At The Center Of It All" features a red-headed Bowie doppelgänger donning a skin tight jumpsuit that's an optical illusion in itself, teeming with eyes and fur that shift with kaleidoscopic smoothness.
If you're in the Chicago area, or so hungry to relive your glory days it's worth the trek, head to the Zhou B Art Center from April 15 to May 14, 2016 to make all your disco dreams come true. And if you don't have disco dreams, you have a lot of thinking to do.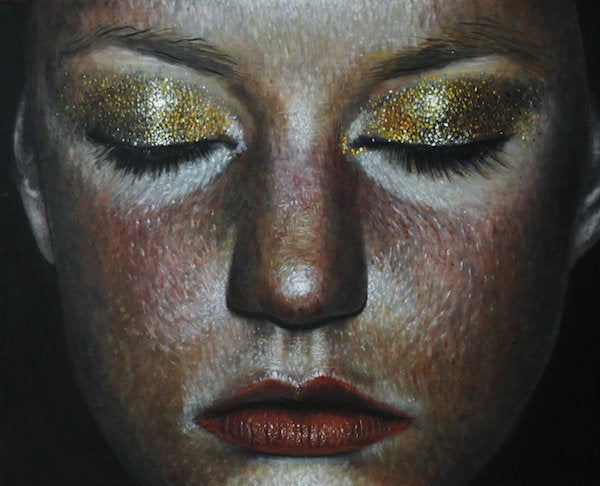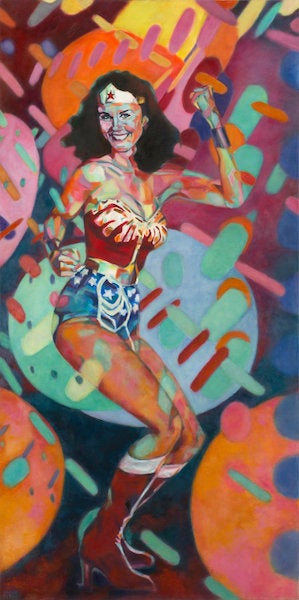 Daena, Wonder Woman At The Disco, 2016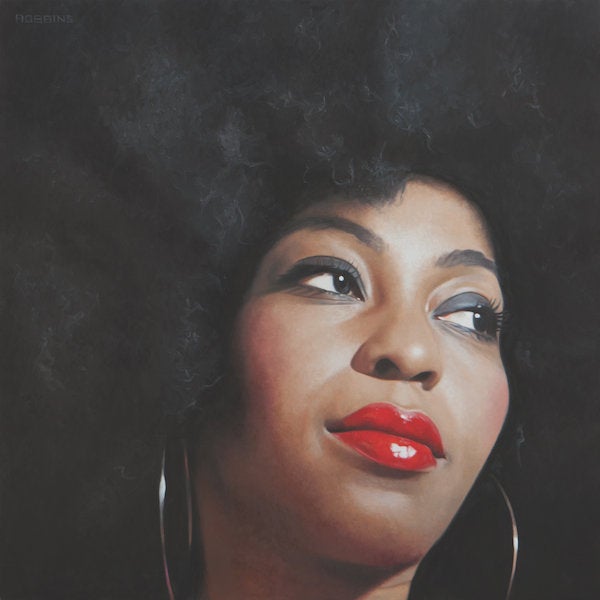 Nadine Robbins, UpsideDown, oil on linen, 24x24 inches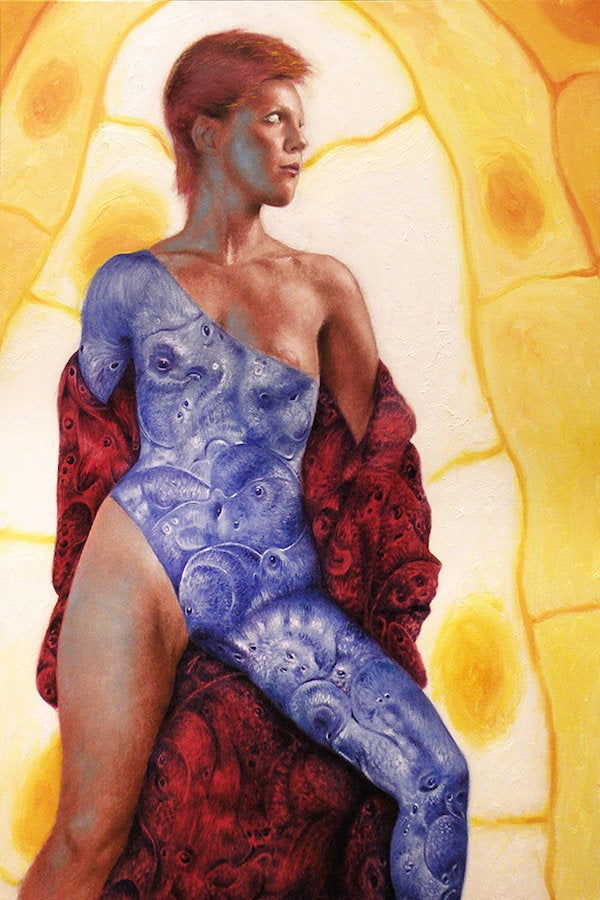 Daniel Maidman, At The Center Of It All, oil on canvas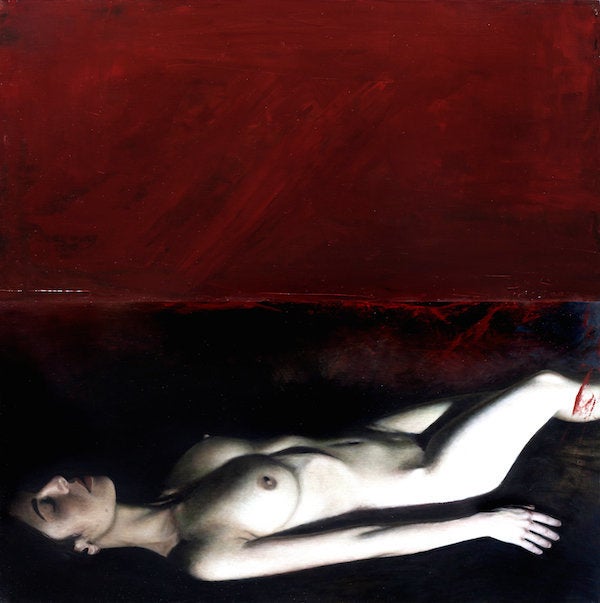 Elizabeth Clair, nghtfvr, oil on linen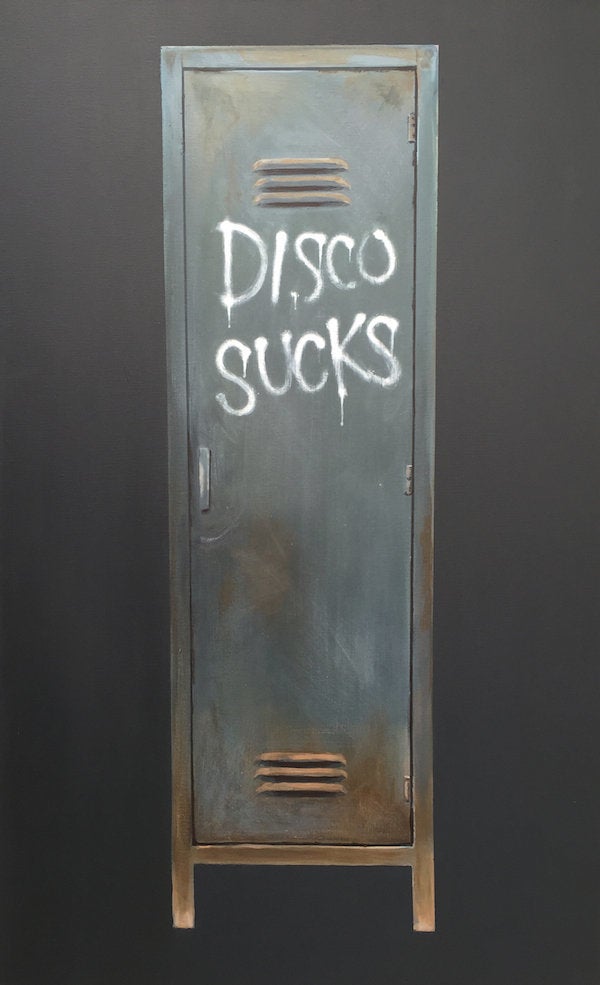 Jeffrey Bess, Disco Sucks, acrylic on canvas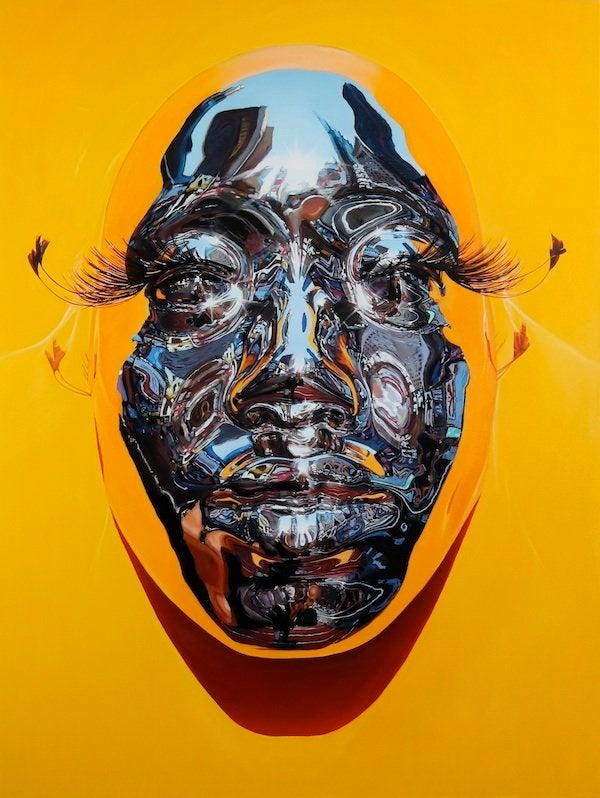 Kip Omolade Diovadiova, Chrome Kitty Cash V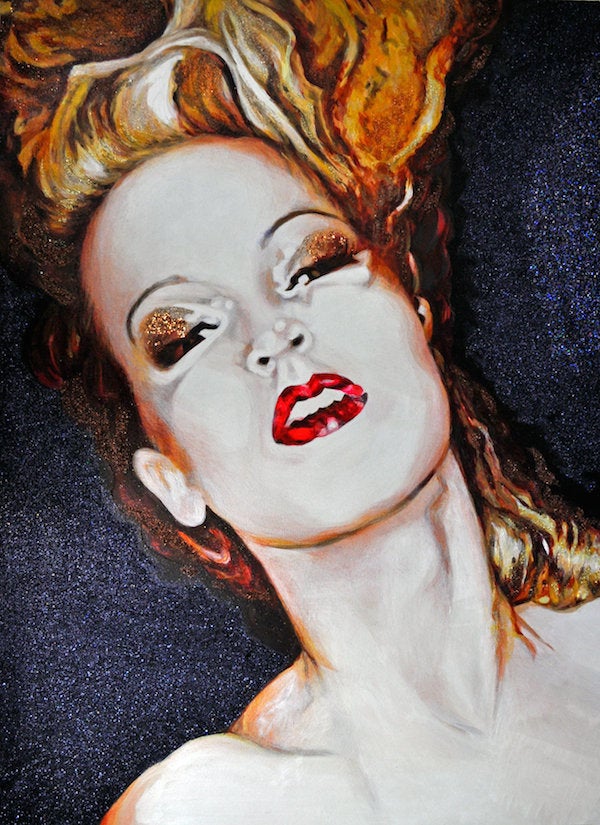 Victoria Selbach, Vision Of A DiscoIngenue, acrylic and glitter on board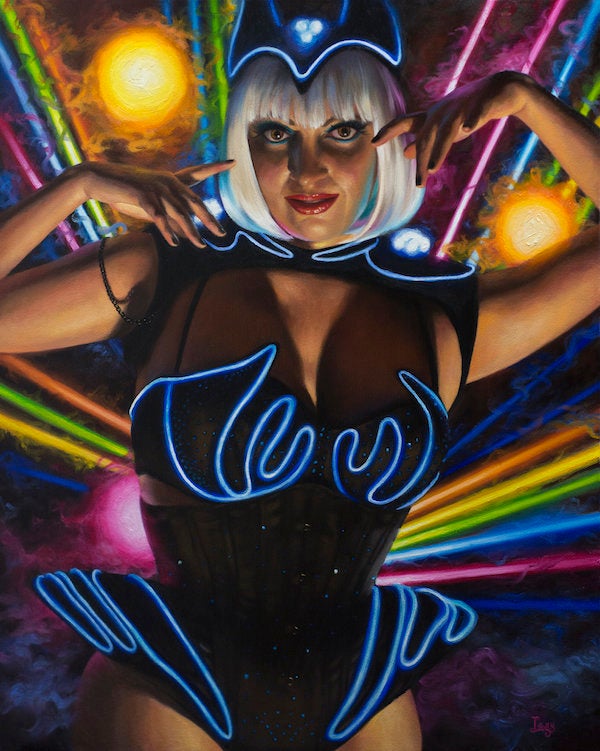 Lacey Lewis, I Lost My Heart to a Venusian Queen, Oil on Panel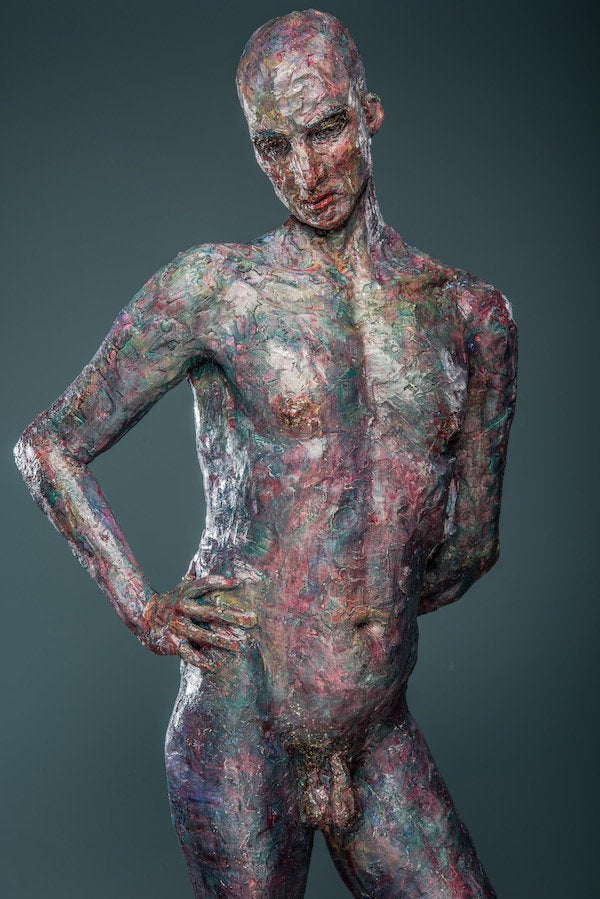 Debra Balchen, Stairway To Heaven
Support HuffPost
The Stakes Have Never Been Higher
Related
Before You Go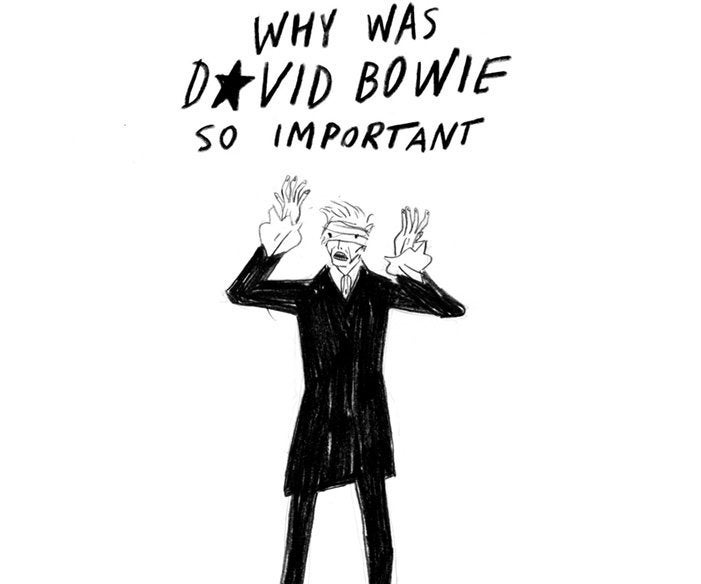 The Influence of David Bowie, Illustrated
Popular in the Community