Nellie Bly was one heck of a human. A pioneering journalist who courageously spoke against injustice, she's also remembered for embarking on a world record-breaking journey around the globe in 1889.
Bly was born Elizabeth Jane Cochrane in 1864. She adopted her nom de plume when she became a journalist in the early 1880s -- a career that was launched after she penned an angry rebuttal to a misogynistic column published in the Pittsburgh Dispatch. The editor of the Dispatch was apparently so impressed by her writing that he offered her a job at the newspaper.
This fiery, fearless spirit was the hallmark of Bly's journalism career.
Bly, who worked under Joseph Pulitzer at The New York World, often championed the rights of the disenfranchised, including women and sweatshop workers. She was known for going to extreme lengths to find the best story, including reporting from deep-sea diving bells and aerial balloons. She famously feigned insanity to write an investigative feature about a New York City asylum; and early in her career, she was kicked out of Mexico for writing about corruption in the government.
Of all of her achievements, Bly was best known for traversing the globe, a trip that was inspired by Jules Verne's fictional "Around the World in 80 Days." She made the journey, mostly alone and on multiple modes of transportation, including boat and burro, in just 72 days -- then a world record. The New York Times wrote in her 1922 obituary that "every one who read newspapers followed her progress and she landed in New York a national character."
Bly died from pneumonia at the age of 57.
To remember Bly, Google released a doodle, which offers a glimpse into her life story, on YouTube. The video is soundtracked by the song "Nellie," sung by The Yeah Yeah Yeahs' Karen O.
"Someone's gotta stand up and tell them what a girl is good for," the song notes. "We gotta speak up for the ones who've been told to shut up. Oh Nellie, take us all around the world and break those rules cos you're our girl."
Check out the doodle above.
Related
Before You Go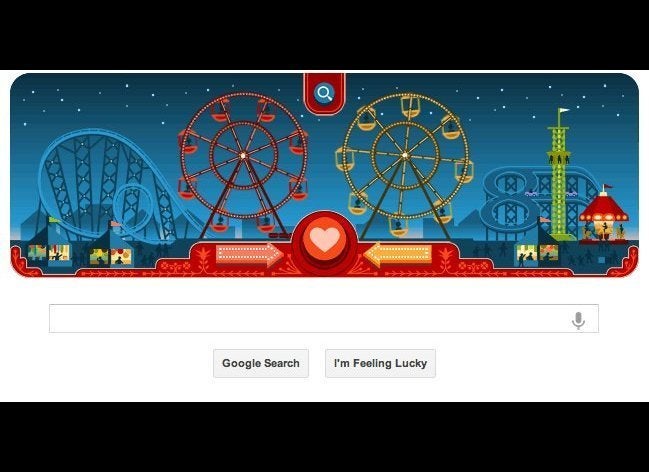 Google Doodles
Popular in the Community