Yesterday the world lost a courageous leader, an inspirational activist and a moral compass. Nelson Mandela, the first black president of South Africa and the man who led its emancipation movement, passed away at 95 years old.
In honor of the life and legacy of Nelson Mandela, we've collected 10 artworks that depict his unshakeable strength and heart. He will be dearly missed.
1. This piece of street art in Cape Town.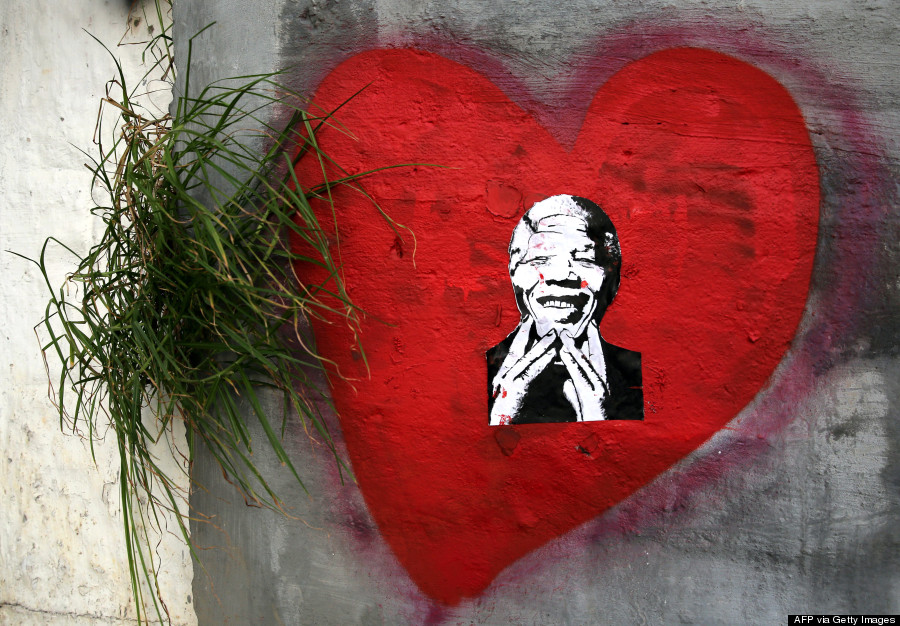 Heart-shaped street art depicting former South African President Nelson Mandela is seen in Cape Town on July 4, 2013. (Getty)
2. This portrait made with a boxing glove in Shanghai.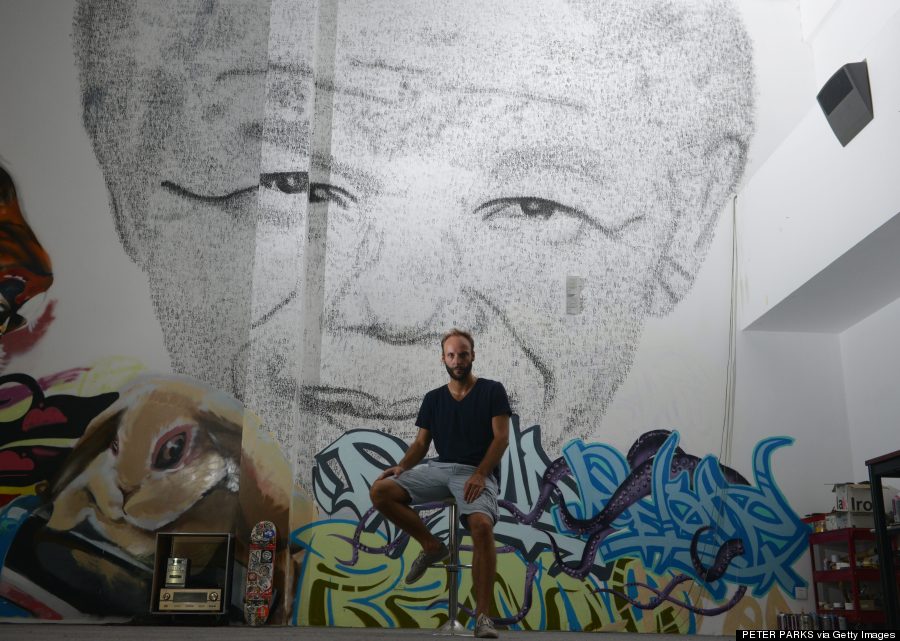 This photo shows Shanghai-based, 34-year-old Belgian artist Phil Akashi sitting in front of his portrait of South African peace icon and former boxer Nelson Mandela, which he forged by pounding the wall 27,000 times with a boxing glove which bore the Chinese character for 'freedom', in Shanghai. (Getty)
3. This youthful tribute to Mandela's impact in New York City.

From "A Tribute to Nelson Mandela" Art Installation at Rockefeller Plaza. (Getty)
4. This idyllic landscape in New York City.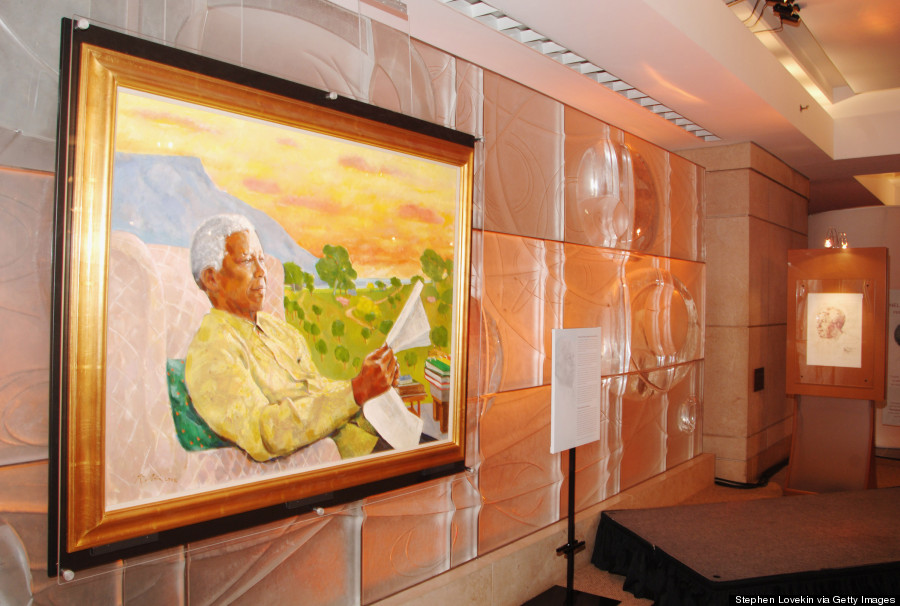 From "A Tribute to Nelson Mandela" Art Installation at Rockefeller Plaza. (Getty)
5. This work of stencil art in Johannesburg.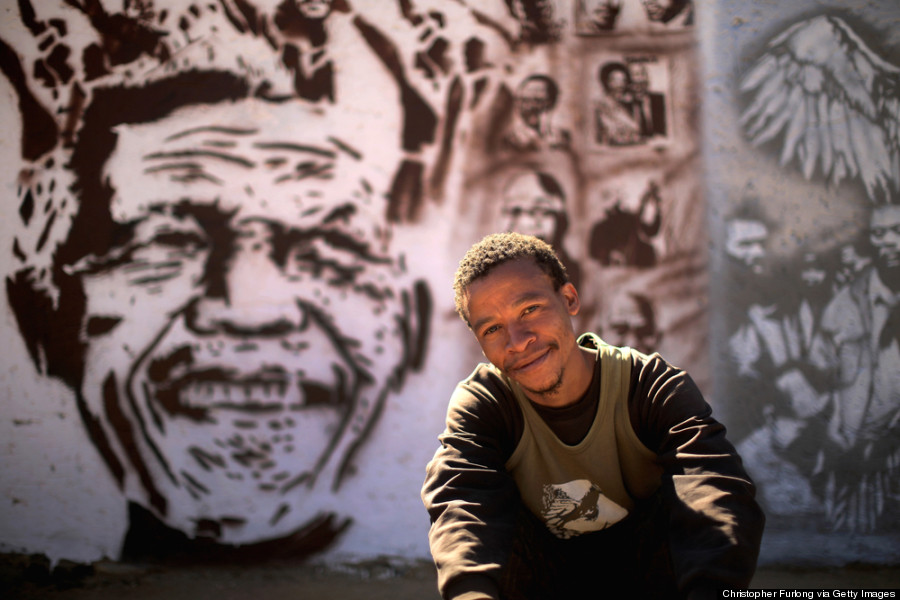 Street artist Xolani Mahlangu poses next to his stencil art of Nelson Mandela and other freedom icons in Soweto Township on July 16, 2013 in Soweto, Johannesburg, South Africa. (Getty)
6. This homage brought to the hospital where Mandela was treated in Pretoria.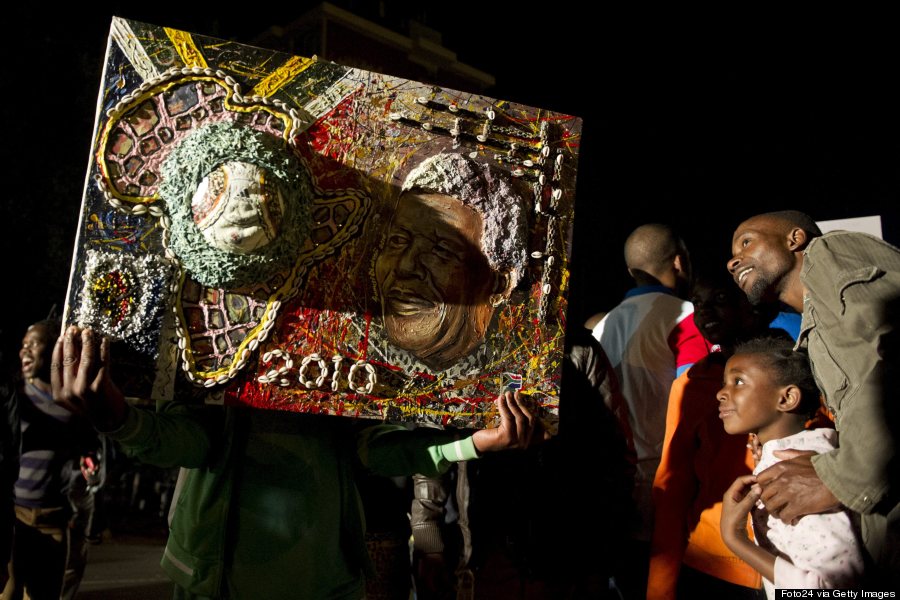 A piece of art outside the Pretoria Heart Hospital on June 30, 2013, in Pretoria, South Africa. (Getty)
7. This powerful sculpture in the sand in Puri, India.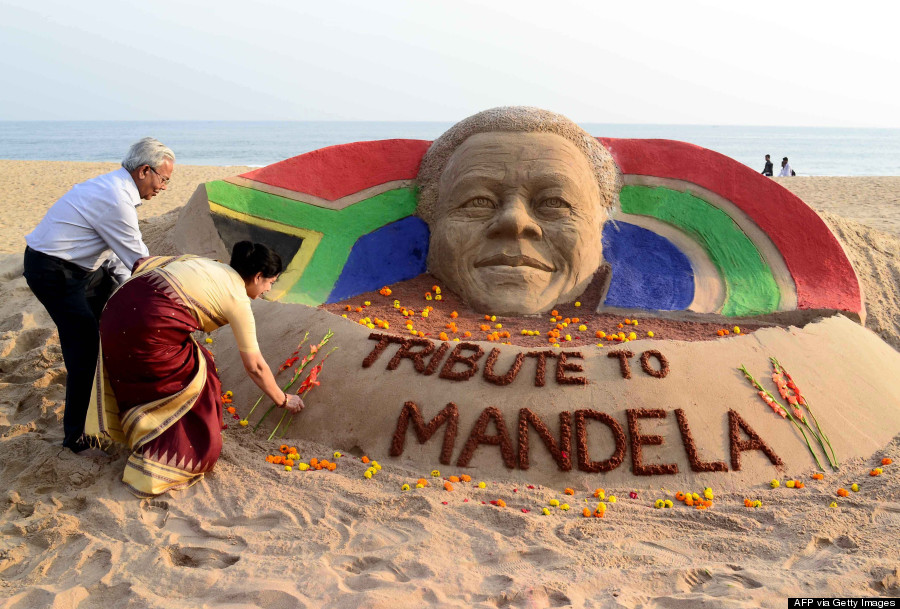 A sand sculpture in tribute to former South African president Nelson Mandela, made by sand artist Sudarsan Pattnaik, at the Golden Sea Beach in Puri. (Getty)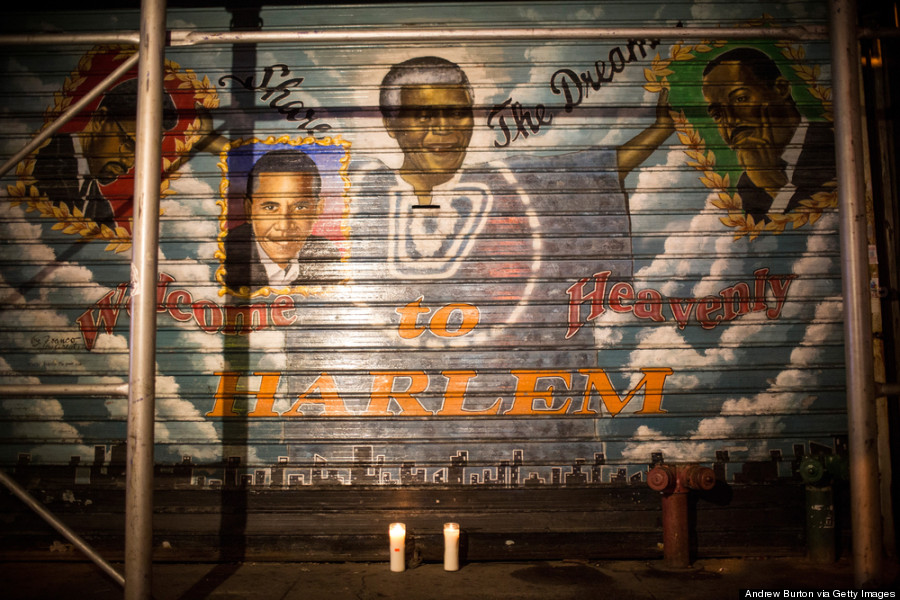 A colorful mural in the Harlem neighborhood of the Manhattan borough of New York. (Getty)
9. This iconic portrait in Cape Town.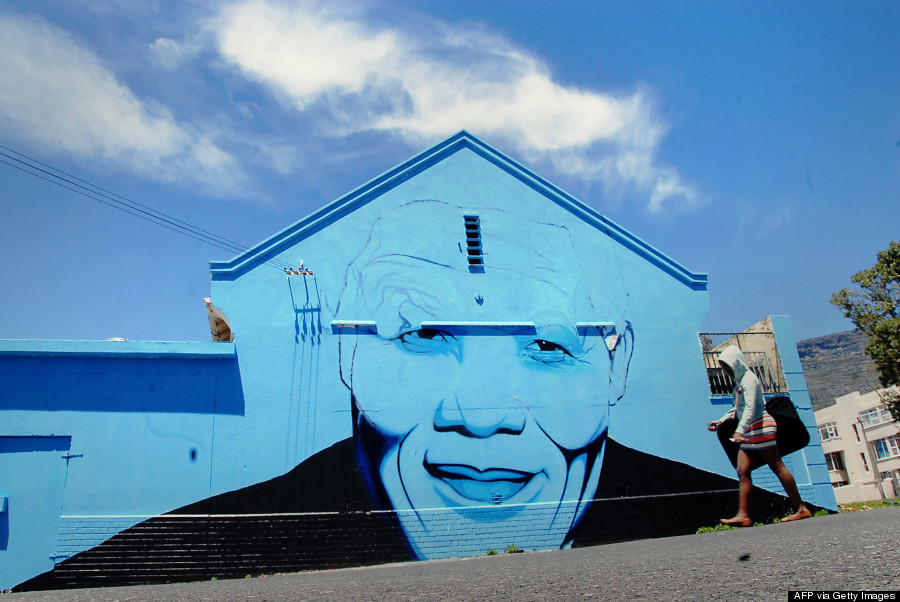 A person walks pass a mural painting of Nelson Mandela in Cape Town. (Getty)
10. This new statue in Washington, D.C.

The newly installed statue of South African leader Nelson Mandela seen in front of the South African Embassy
Related
Popular in the Community