Former South African President Nelson Mandela, who served 27 years in prison for anti-apartheid activities and led his continent into a new era, has died at age 95.
South African President Jacob Zuma confirmed the news:
"He is now resting. He is now at peace," Zuma said. "Our nation has lost its greatest son. Our people have lost a father."
Born Nelson Rolihlahla Mandela in Transkei, South Africa, the civil rights activist would become the linchpin in South Africans' move to end the country's notorious apartheid regime. The impact of his efforts -- to reconcile generosity with pragmatism and to find the common ground between humanity's higher values and his own aspiration to power, as journalist John Carlin once described them -- would ultimately reach well beyond South Africa's borders, and earn him a Nobel Peace Prize in 1993.
Prior to doing so, however, Mandela earned a Bachelor of Arts degree from the University of Fort Hare, during which time he was elected onto the Student's Representative Council and suspended from college for joining in a protest boycott.
That law degree allowed Mandela to practice law and in August 1952 he and Oliver Tambo established South Africa's first black law firm, Mandela and Tambo.
But by Dec. 5, 1955, he would be on the other side of the law following a country-wide sweep by police that would put him and 155 other activists on trial for treason. The case, known as the 1956 Treason Trial, dragged on until the last 28 accused, including Mandela, were acquitted on March 29, 1961.
During the trial, on June 14, 1958, Nelson Mandela married Winnie Madikizela, a social worker. They had two daughters, Zenani and Zindziswa. The couple divorced in 1996.
Rising through the ranks of the African National Congress (ANC), initially by way of the organization's youth wing, which he helped establish in 1944, Mandela was ultimately asked to lead the armed struggle and help form Umkhonto weSizwe ("Spear of the Nation").
On Jan. 11, 1962, using the adopted name David Motsamayi, Mandela left South Africa secretly. He traveled the continent and abroad to gain support for the armed struggle. Before returning to South Africa in July 1962, Mandela also received military training in Morocco and Ethiopia.
His training would hardly be put to use, however.
In 1964, alongside eight members of the ANC and its armed wing, Mandela stood trial for plotting to overthrow the government by way of violent acts. The following year he was sentenced to life in prison, a term he served until Feb. 11, 1990.
The would-be South African president spent 18 of his 27 prison years on Robben Island confined to a small cell with the floor for a bed and a bucket for a toilet. During his imprisonment, Mandela was forced to do hard labor in a quarry and was allowed one visitor a year for 30 minutes.
...We got the order that while they worked in the quarries, we had to keep time on our watches ... of what their resting periods were, because they had to work. [A prisoner] was only allowed to rest or stop working if he wanted to go to the toilet and we had to keep note, and if one, for example, rested too much, then he was charged, and then Mandela was always the man who went to represent them ... they always went to him when there were problems, asked him for advice ... He was always the person, the central person. When they broke for lunch also, they always went to sit with him and talk to him. He was the person who sort of went to defend them when they were charged with a misdemeanor in prison.
As Swart noted, those years in prison would prove to be transformative, leading Mandela to become the most significant black leader in South Africa and the country's first black president in 1994, the first to be elected in a fully representative democratic election in South Africa.
During his presidency, from 1994 until June 1999, Mandela used the nation's enthusiasm for sports as a pivot point to promote reconciliation between whites and blacks, encouraging black South Africans to support the once-hated national rugby team.
In addition to his continued fight for the civil rights of his people -- including the creation of the Truth and Reconciliation Commission (TRC), a court-like restorative justice arm of Mandela's democratically elected government and a new constitution, which he signed into law in 1996, establishing a central government based on majority rule that would guarantee the rights of minorities -- Mandela worked to protect South Africa's economy throughout his presidency. In 1994, he established the Reconstruction and Development Plan through which the South African government funded the creation of jobs, housing and basic healthcare.
Mandela's death comes months afer his 95th birthday on July 18, which his foundation, various charities and businesses vowed to celebrate with a nationwide day of service that includes painting schools, handing out food and books, and running a 41-mile relay marathon in the spirit of Mandela's 67 years of activism and public work.
Nelson Mandela is survived by his wife, Graca Machel, his former wife, Winnie Madikizela-Mandela and three daughters Pumla Makaziwe, Zenani and Zindziswa Mandela.
Zuma has ordered that all flags in the nation be flown at half staff from Friday till Mandela's funeral.
"What made Nelson Mandela great was precisely what made him human," Zuma said in his address. "We saw in him what we seek in ourselves."
Support HuffPost
Every Voice Matters
Before You Go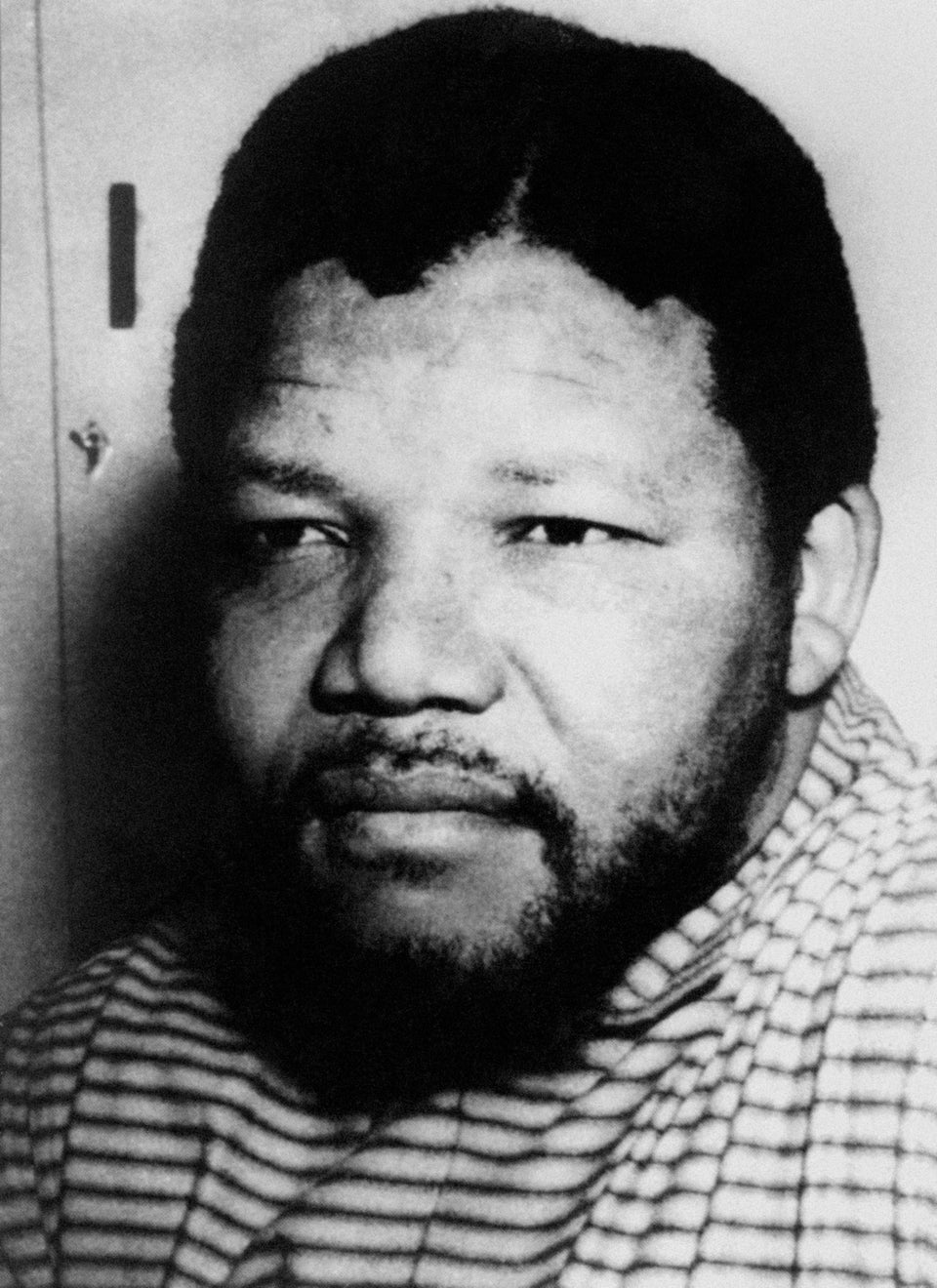 Nelson Mandela 1918-2013
Popular in the Community