 "I would temper that analysis a bit," Gevisser said in interview with me on SiriusXM Progress, speaking from Cape Town. "It was not Mandela who brought the notion of LGBT rights into the ANC [African National Congress, the governing party]."
Gevisser, who lived and worked in New York writing for the Village Voice and The Nation in the 1980s, returned to South Africa in 1990, covering the tumultuous transformation of the country for the Mail & Guardian and other publications. He said there's no question that South Africa is a global leader on LGBT rights. It formed a constitution in 1996 which outlawed discrimination based on sexual orientation. That became the basis for judicial action which ultimately led to Parliament legislating in favor of same-sex marriage in 2006.
"A lot of that happened on Nelson Mandela's watch," Gevisser said. "But it wasn't something Mandela was always comfortable with. Mandela was a man of his generation. He went to a conservative mission school."
Gevisser noted, too, that Mandela spent over two decades in prison, where there were strong taboos on homosexuality, which was "used as a form of abuse and control."
"So it would be wrong to say he was always comfortable with LGBT rights," Gevisser continued. "I think what is extraordinary about him and his generation…is that when it was sort of explained to them by younger comrades [who'd spent time in the West in exile]…when it was explained to these old men that human rights are indivisible, and that, just as you can't discriminate against someone because of the color of her skin, you can't discriminate against someone because of her sexual orientation, they got it. And they got it very quickly. They didn't stand in the way of this extraordinary legal process that happened in South Africa."
On AIDS, Gevisser agrees with those who've noted that Mandela came late to the battle. It was only after he left office that he became a passionate AIDS activist, Gevisser said, as Mandela realized that his response as president had been inadequate and began tirelessly working to stem the epidemic.
Gevisser also described what he said was one of the most moving moments he experienced in his work as a journalist covering the dramatic changes in South Africa, a story that underscores the impact Mandela has had on changing attitudes in South Africa about equality for LGBT people.
"I was writing about a young lesbian couple, in about 1996 or '97, when Mandela was still president," he said. "A black couple who had been married in an amazing black gay and lesbian church — I mean, they weren't married legally; the church married them. And there was a big problem among their families when they got married. The family of one woman went and beat up the other family for having taken their daughter away. The whole thing ended up in a police station in Soweto."
Gevisser said the the station commander, who was a young black woman who had been appointed to the job as part of the first generation of new democratic leaders, pointed to a poster of Nelson Mandela on the wall.
"She said to these two families, 'Listen, that man, your father, the father of our freedom, says it's okay for these women to be together. And if he says that, who are you to argue?' And it sorted things out," Gevisser said. "It's not that Mandela ever took the mic and said, 'I love gay people,' or, 'Gay people have rights.' He never did. He studiously never did. But he accepted it. He was the leader of the party that brought about this reform, so that that station commander could point to him and say, 'He says it's okay.'"
Listen to the full clip of Gevisser speaking about Nelson Mandela on LGBT rights.
Before You Go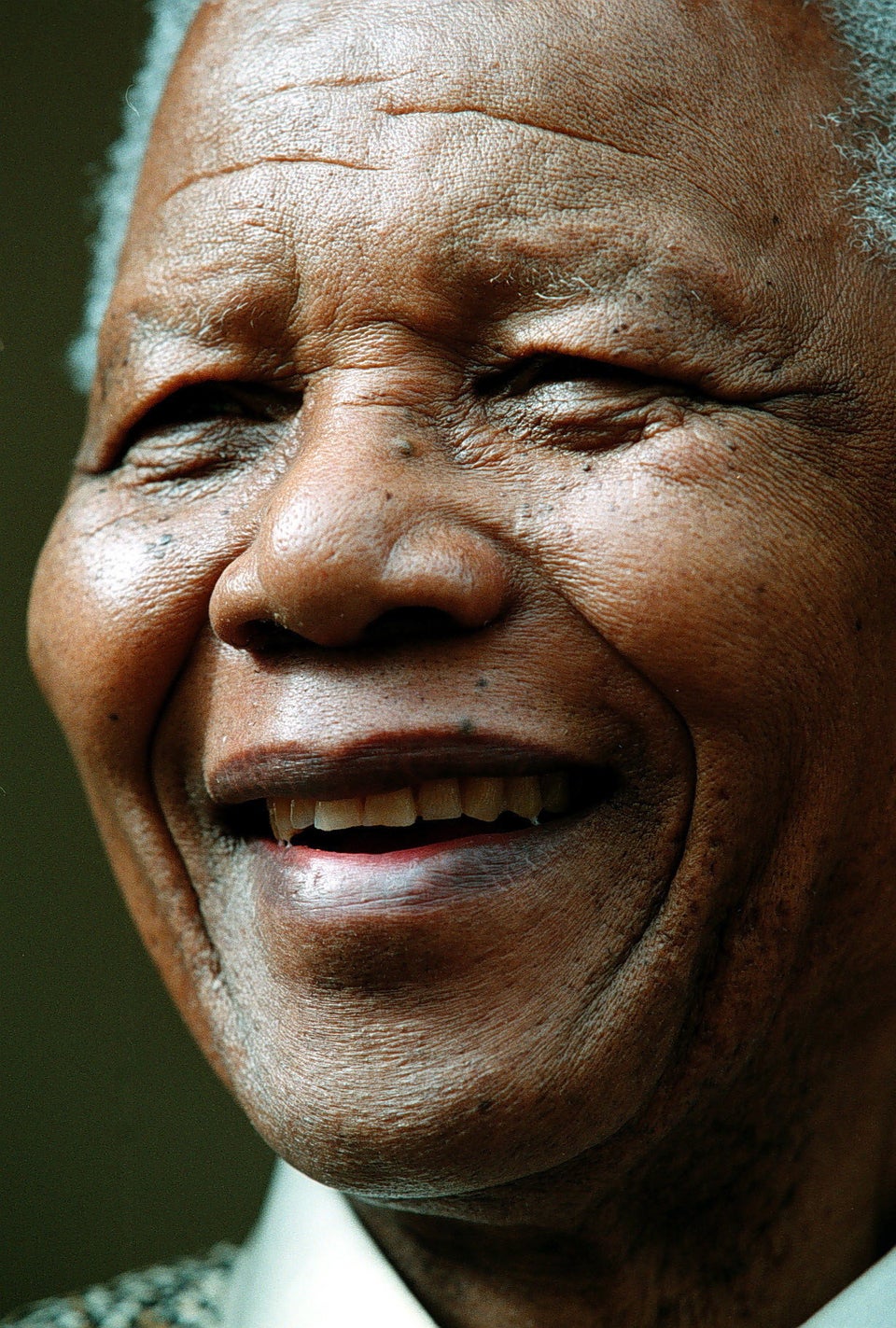 Nelson Mandela's Spiritual Quotes
Popular in the Community