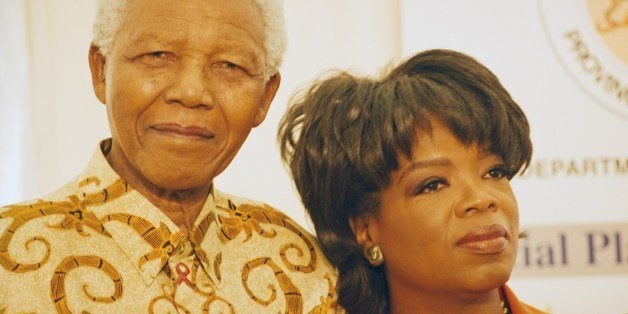 Nelson Mandela made a profound impact on South Africa, democracy and lives around the world -- including Oprah Winfrey's. Upon hearing of Mandela's passing on Thursday, Oprah released the following statement.
"One of the great honors of my life was to be invited to Nelson Mandela's home, spend private time and get to know him. He was everything you've ever heard and more -- humble and unscathed by bitterness. And he always loved to tell a good joke. Being in his presence was like sitting with grace and majesty at the same time.

He will always be my hero. His life was a gift to us all."
The former president of South Africa appeared on "The Oprah Winfrey Show" in September of 2000. Below is a clip from the show, which will also re-air this Sunday, December 8, at 8 p.m. ET on OWN.
More from Nelson Mandela's appearance on that episode:
Popular in the Community