Advocates are remembering Nelson Mandela who died on Thursday as one of the greatest philanthropists to ever have lived.
"He proved that equal respect and treatment of every person is and must continue to be an achievable reality everywhere in the world," Ruth Messinger, president of American Jewish World Service, said in a statement. "Nelson Mandela was a modern-day prophet for human dignity whose voice was heard around the world."
After spending 27 years in jail for his role in standing up against apartheid, Mandela rose to the world stage to fight racism and bring hope to some of the world's most underserved populations.
Upon his release in 1990, Mandela committed his life's work to helping the most vulnerable.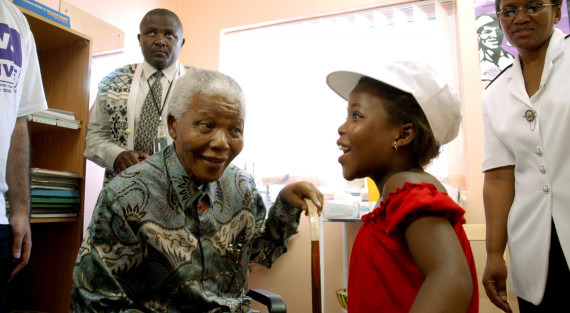 SOUTH AFRICA - DECEMBER 12: Former president of South Africa, Nelson Mandela visits an AIDS organisation in Khayelitsha. (Photo by Media24/Gallo Images/Getty Images)
His eradication of apartheid ultimately paved the way for fighting poverty, Mandela had said. Following his years of imprisonment, he pressed global leaders to go beyond rhetoric and take action to help the world's underprivileged. He is especially remembered for a speech in London's Trafalgar Square for The Campaign to Make Poverty History, an initiative focused on the developing world.
"And overcoming poverty is not a gesture of charity. It is an act of justice. It is the protection of a fundamental human right, the right to dignity and a decent life. While poverty persists, there is no true freedom," he said.
Throughout his presidency, he also focused on solutions to end hunger and inequality nationwide.
The humanitarian also established the Mandela Rhodes Foundation, which identifies and helps foster ethical leaders in Africa and the Nelson Mandela Centre of Memory, which works to preserve the leader's memory.
He launched a campaign for all governments to declare a global AIDS emergency and pushed for people with HIV to be given anti-retroviral drugs in South Africa, calling the situation a "human rights issue," according to Agence France-Presse.
"He was the one who really helped us break the conspiracy of silence," Michel Sidibe, the executive director of UNAIDS, told AFP in June.
The country is starting to see some dramatic progress on the AIDS front.
The number of people dying from AIDS-related causes in sub-Saharan Africa declined by 32 percent from 2005 to 2011, according to the World Health Organization.
In addition to AIDS advocacy, his enduring impact extends even further.
On his 95th birthday in July, his supporters celebrated "Mandela Day," a movement that asked people around the world to volunteer for 67 minutes. The number represented the years he devoted to helping his country and the world at large.
A number of influential figures, including the Clinton family, Desmond Tutu and the Dalai Lama, publicly pledged their support to give back that day and gave testimonies that will likely ring true for years to come.
"I ask you to celebrate by following his example," Bill Clinton said, "by doing your best to help others with a full, happy, [and] grateful heart."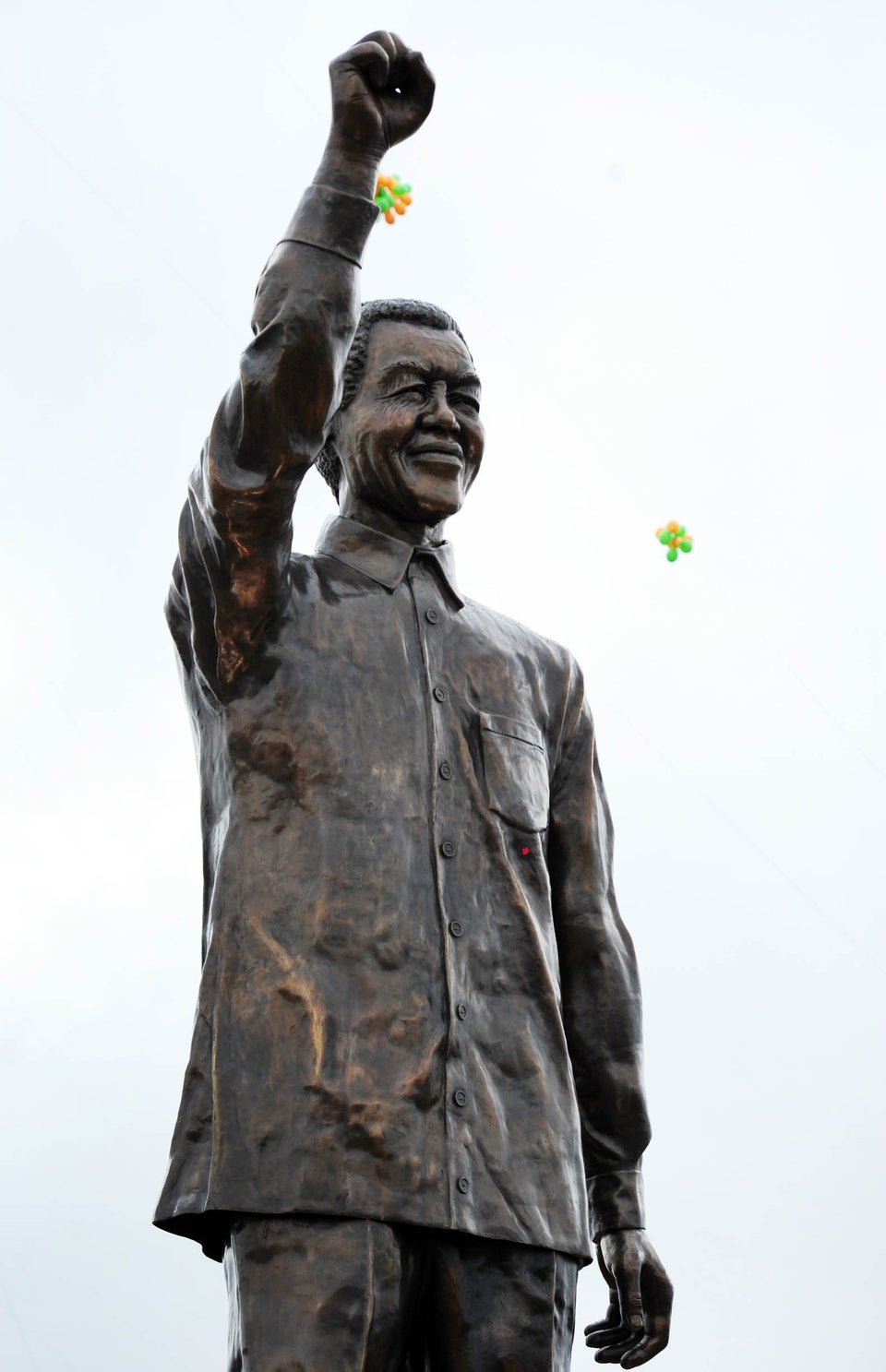 Nelson Mandela Quotes
Popular in the Community