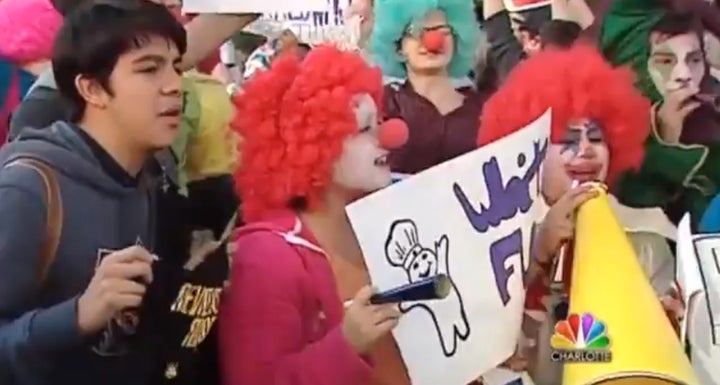 Neo Nazi and KKK protesters were confronted by something almost as silly as themselves on Saturday in North Carolina.
A small group of white supremacists at an anti-immigration rally in Charlotte, North Carolina, found themselves outnumbered and their speeches drowned out by a counter-protest of clowns, according to a broadcast by WCNC.
"The straight up message from us is you look silly," said Lacey Williams of the Latin America Coalition.
A surge in Latino voter registration in North Carolina -- doubling the Hispanic electorate between 2008 and 2012 -- did not prove enough to put the state in Obama's column. North Carolina stands alone as the only swing state were Romney claimed victory.
North Carolina's neo Nazis remain concerned. "We stand in defense of white people everyone," one of them said, according to the WCNC newscast. The group says white Christians are the only ones qualified to hold public office.
The clown counter-protesters met the racist message with ridicule.
"We're dressed like clowns and you're the ones that look funny," a counter-protester protester says in the broadcast.
Before You Go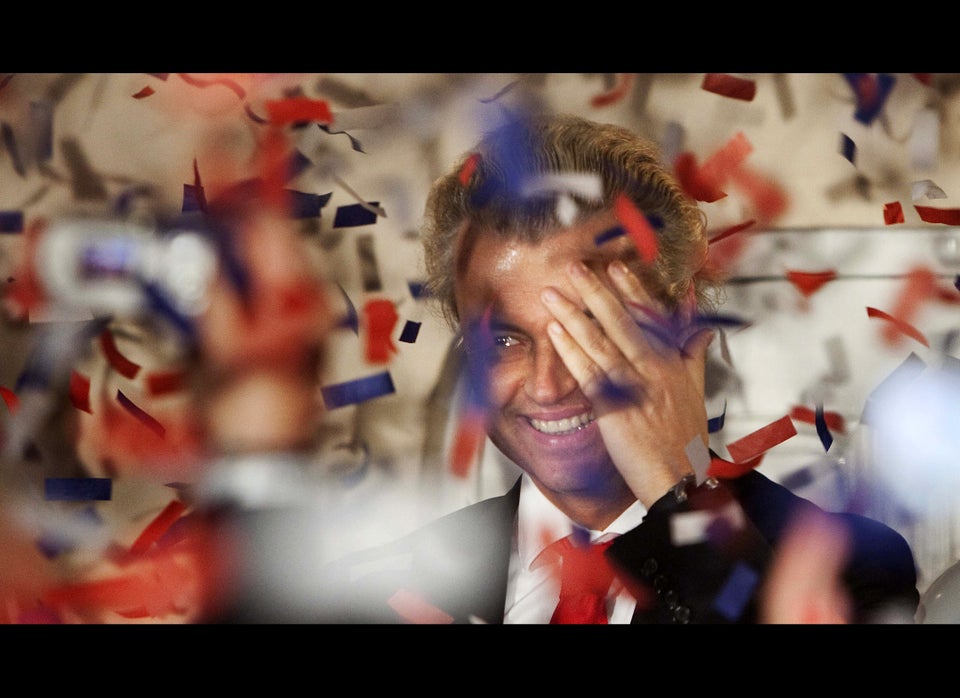 Anti- And Pro-Immigrant Politics Around The World
Popular in the Community