Author Laura Silverman wrote a YA novel, Girl Out of Water, that's slated for publication in May 2017. The book hasn't fully made its way through the editorial process, and review copies have not been sent out.
Nonetheless, one day last week, Silverman heard from a fellow author that Girl Out of Water had been besieged with one-star ratings and reviews on Goodreads, a popular site where readers keep track of the books they're reading.
"There's zero chance those reviews could have been legitimate," she told The Huffington Post in a phone conversation. Not only is the book still under wraps, but she and others noted that many of the nasty reviews were posted by brand-new accounts.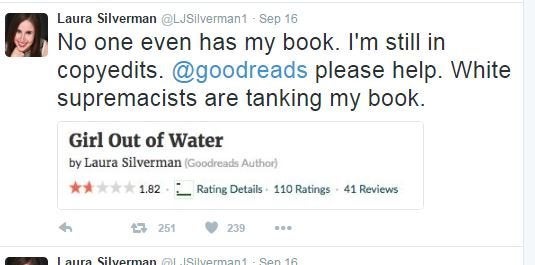 So what was going on? Silverman, who is Jewish and frequently tweets about the election, had a good idea. Ever since this summer, her tweets calling out presidential candidate Donald Trump for his problematic statements had attracted bucketloads of anti-Semitic responses and threats from white supremacist accounts. After she tweeted her anger about Trump's cozy interview on Jimmy Fallon last week, the trolls multiplied ― and, apparently, spread to other forums.
On Sept. 16, she tweeted a screenshot of her book's newly abysmal Goodreads rating, with a plea to the site. "Please help. White supremacists are tanking my book," she tweeted. "They're trying to ruin my livelihood."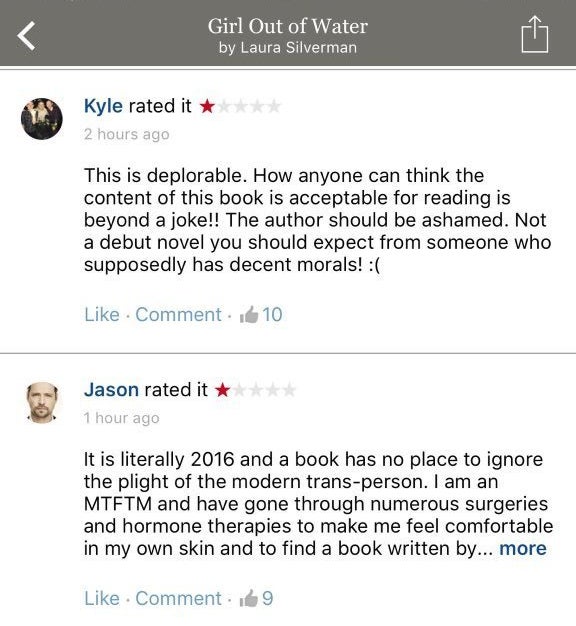 Many of the reviews drip with accusations of cartoonish bigotry supposedly found in the pages of Silverman's book. "[F]illed with utter disgust toward the white cis male that is Laura Silverman," wrote one. "She is literally worse than Hitler." According to Kathryn Lynch, a publicist at Sourcebooks and Silverman's publisher, "an unauthorized user" changed the book's title on the site to "Genderqueer Womyn," briefly.
Authors and other members of the literary community rallied, tweeting in support, posting five-star reviews to boost the novel's rating and encouraging others to do the same.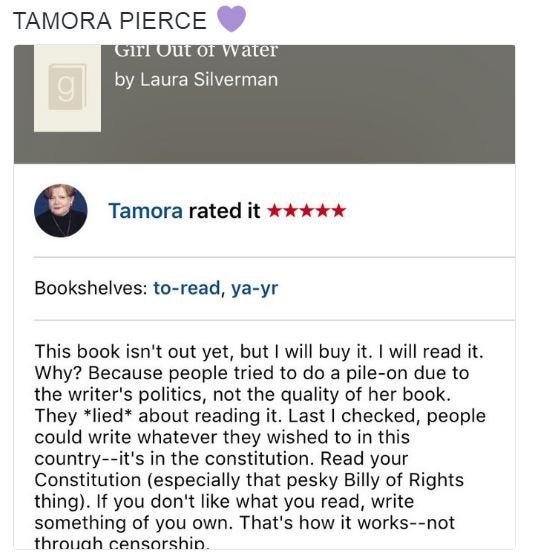 According to Lynch, Goodreads was able to remove the troll reviews and ratings by early this week. HuffPost reached out to the site for comment, but as of publication time had not yet received a response.
Despite the quick response, Silverman is shaken. "The GoodReads thing scared me a lot, because they were taking it to the next level," she told us. Since she also happens to have a disability, she said, building an online presence is the most accessible way to promote her work. "Many of us can't attend events," she said, "so the internet is how we can promote our books." Withdrawing from that space could undermine a burgeoning career.
Though women have increasingly spoken out about the attacks they receive in digital spaces, the damage caused can be still greater if they're marginalized in other ways. Not long before Silverman was deluged with anti-Semitic tweets and one-star reviews on Goodreads, a black writer (who would prefer to remain anonymous) faced overwhelming, targeted harassment after starting a hashtag to promote diversity in the publishing world.
One troll tweeted at the author that her book must be called "How Stella Got Her EBT Card Back." The hashtag was swarmed by tweeters attacking the pro-diversity message as anti-white. "#IStandForDiversity ― Unless it's diversity of opinion, in which case you're literally Hitler (every SJW)," tweeted an editor-at-large of Infowars.
The author eventually locked her Twitter account.
"I'm really glad that people are rallying around Laura, but I can't help but wonder where some of you were when [REDACTED] was getting shit," tweeted author Justina Ireland during Silverman's Goodreads fiasco.
This kind of social media abuse isn't new, but as conversations about race, such as Black Lives Matter, and bigotry-stoking movements like the Trump campaign hold so much public attention, some have observed that it's getting worse. Silverman hesitated to make a broad claim, but noted that until this summer, she'd never been the target of anti-Semitism.
For writers like herself, the chilling factor of anti-Semitic, sexist, and racist abuse on social media could be devastating. "I think the proof is in us having to lock down our accounts and go private," she told HuffPost. Once trolls start taking their harassment to review sites like Goodreads, an author's career is still more directly threatened.
The solidarity shown to Silverman by the reading community is an encouraging counterpoint ― and a form of support other authors will likely need in the future.
This article initially included details identifying a subject of online harassment. It has been updated to remove that information to prevent further harassment.
Related
Before You Go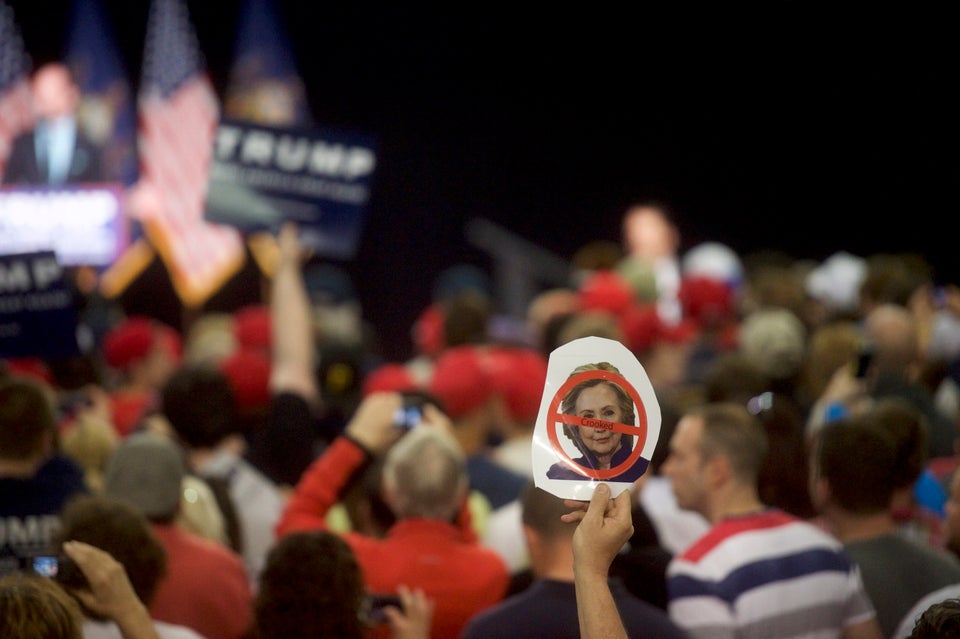 Donald Trump Is Name-Caller In Chief
Popular in the Community