As Typhoon Neoguri continues to move across Japan, torrential rains and flowing debris caused a devastating landslide in the central Japanese town of Nagiso late on Wednesday.
The storm, which had weakened to a tropical storm by Thursday, has forced thousands from their homes in the region, and prompted the cancellation of hundreds of flights and trains, the BBC reports.
See the devastating damage of the landslide in Nagiso in the images and footage below.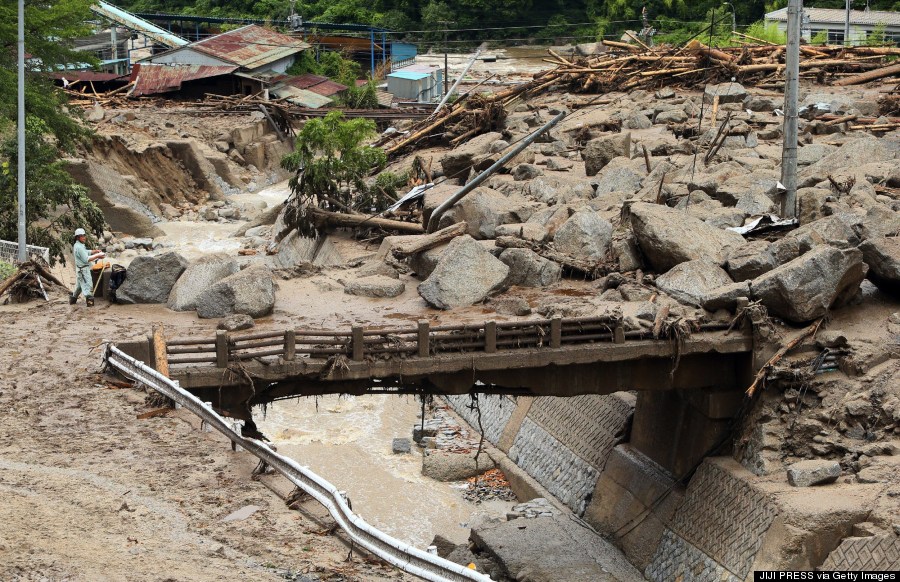 A man (L) stands at the edge of a bridge covered with large boulders and mud after a landslide caused by heavy rains from Typhoon Neoguri in the town of Nagiso in Nagano prefecture, central Japan on July 10, 2014. (JIJI PRESS/AFP/Getty Images)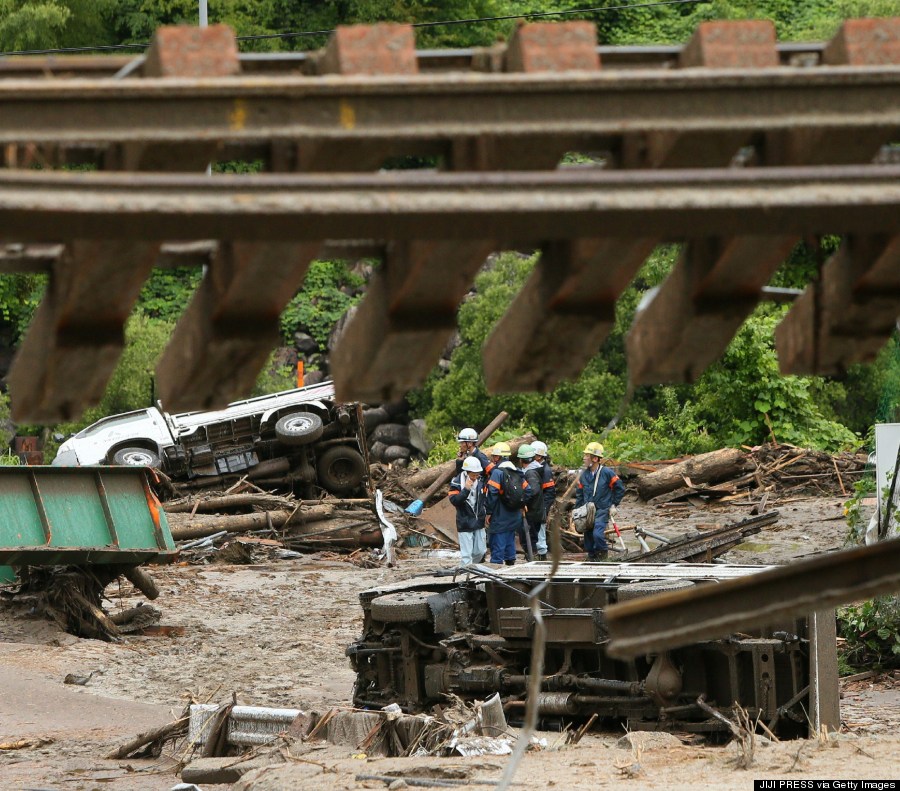 Workers inspect the site of a landslide caused by heavy rains from Typhoon Neoguri as railway tracks (top) hang in the air at Nagiso town in Nagano prefecture, central Japan on July 10, 2014. (JIJI PRESS/AFP/Getty Images)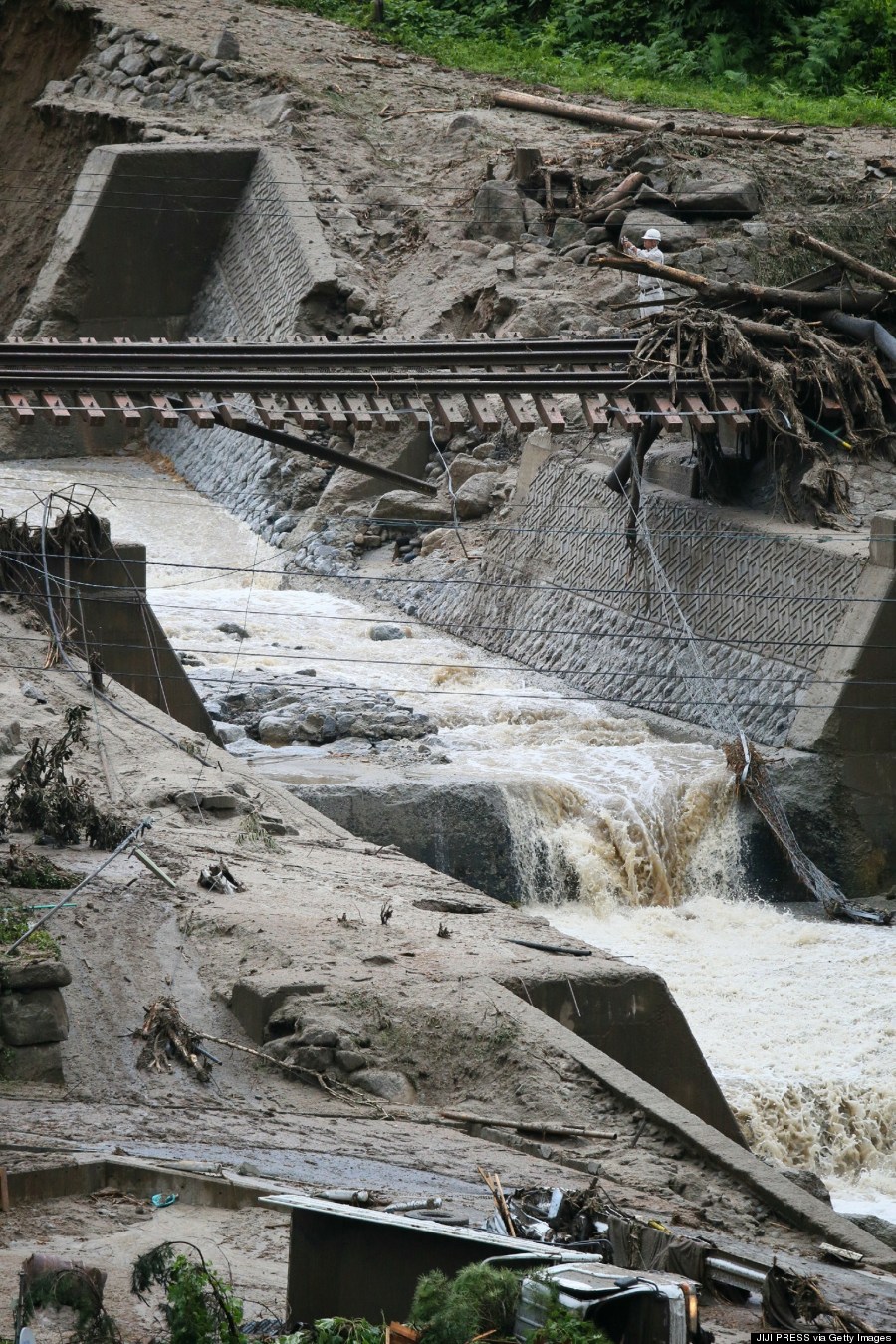 A vehicle, debris and a bridge lie on the bed of the Nashizawa river at Nagiso town in Nagano prefecture, central Japan on July 10, 2014 following a mudslide. (JIJI PRESS/AFP/Getty Images)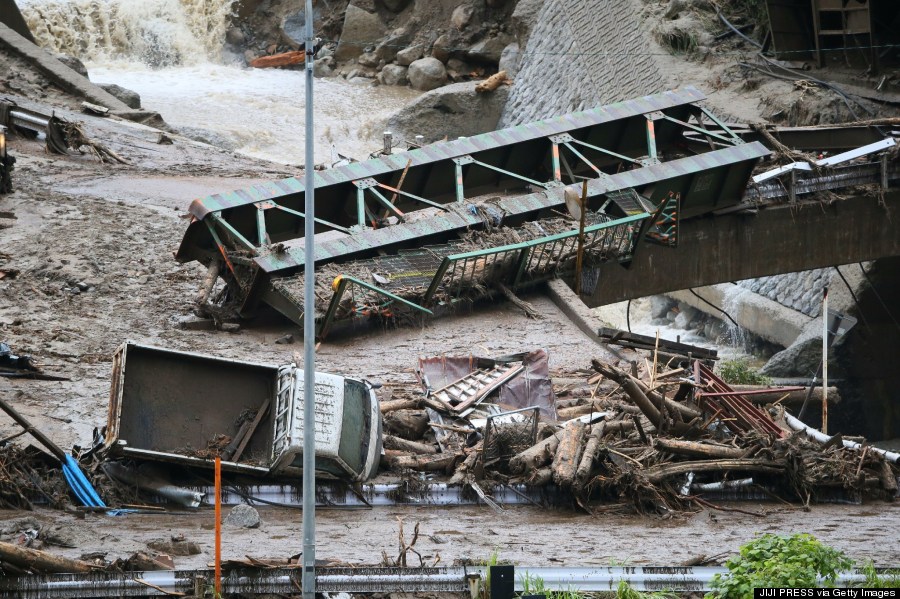 A vehicle, debris and a bridge lie on the bed of the Nashizawa river at Nagiso town in Nagano prefecture, central Japan on July 10, 2014 following a mudslide. (JIJI PRESS/AFP/Getty Images)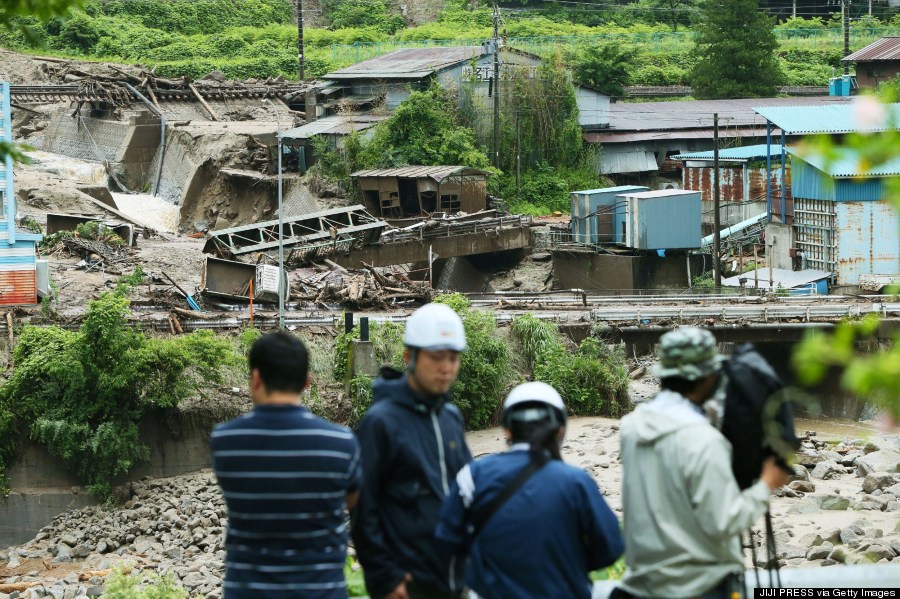 A TV crew works near the Nashizawa river at Nagiso town in Nagano prefecture, central Japan on July 10, 2014 following a mudslide. (JIJI PRESS/AFP/Getty Images)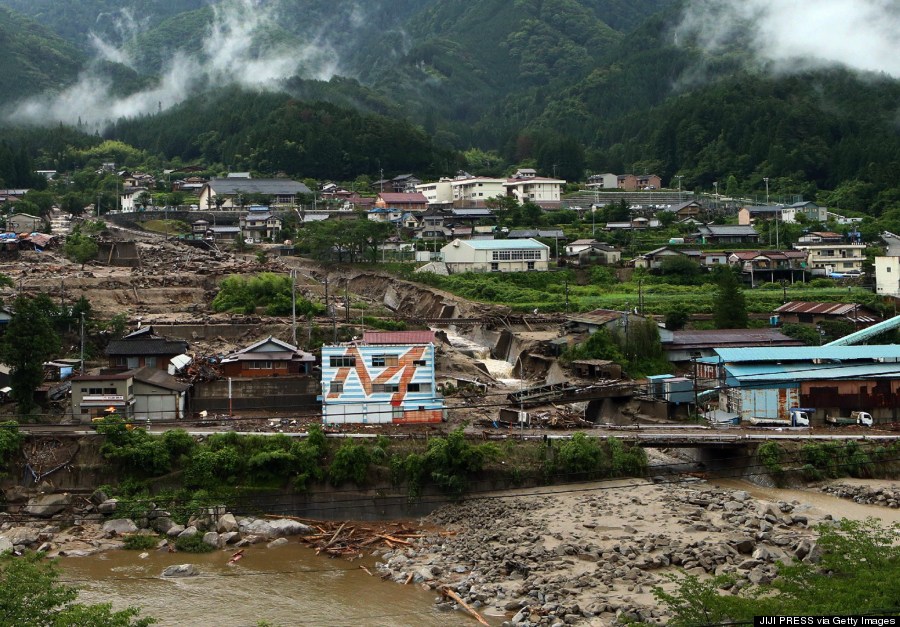 The aftermath of a landslide is shown in Nagiso town in Nagano prefecture, central Japan on July 10, 2014. (JIJI PRESS/AFP/Getty Images)
Popular in the Community