Before artists like Bruce Nauman and Tracey Emin turned neon into a six figure trade, the sizzling tubular lights were all function. They lit the streets of the U.S. as early as the 1920s, advertising motels and drug stores, before spreading worldwide.
But it was in China that they reached their pinnacle. A neon arms race between Shanghai and Hong Kong meant both cities became major producers of the stuff, so that by the 1980s, when American shop owners swayed by changing public taste were opting instead for internally-lit shadow boxes, you couldn't find an alley in Hong Kong undazzled by a rainbow of meticulously bent, glowing characters. So drenched was the city, Ridley Scott famously used it as inspiration for his vision of a glamorously seamy future in "Blade Runner," eschewing the dark streets of New York as too "medieval."
Fast forward a few decades later and the glow is dimming, even in Hong Kong. The expense and artistry required to install neon and argon -- an analog that produces blue light -- is turning shopkeepers to an alternative: LED. The technology is cheaper, but as any neonophile will tell you, LED creates more light pollution, and is not nearly so atmospheric.
"These signs are starting to disappear quickly," Aric Chen, a curator at the city's futuristic M+ museum, told The Wall Street Journal this spring. "As the saying goes, you don't know what you've got until it's gone."
The museum is hoping to turn the tide back with a sprawling, online exhibit. On display through the end of June, NEONSIGNS.HK includes a dense timeline of neon history, user-submitted photos of neon signs in Hong Kong, and a steady stream of essays and other musings. One of the gems of the exhibit is the video above, a short documentary about the dying industry.
Like all consuming professions, the world of neon is a hermetic one, and its inhabitants speak in a kind of code. "Chicken intestine," "thousand layer paper," "light head," "iron heart transformers": the video's concern with such minutiae makes it both fascinating and sad to watch. The men profiled -- all longtime neon manufacturers -- speak of their work with the same mix of despair and submission as a farmer after a bad harvest. "Who can bear it?" asks one, before walking the videographer through the careful process of giving a sign life.
CORRECTION: A previous version of this article described Dan Flavin as a neon artist. In fact, Flavin works in florescent lighting.
Related
Before You Go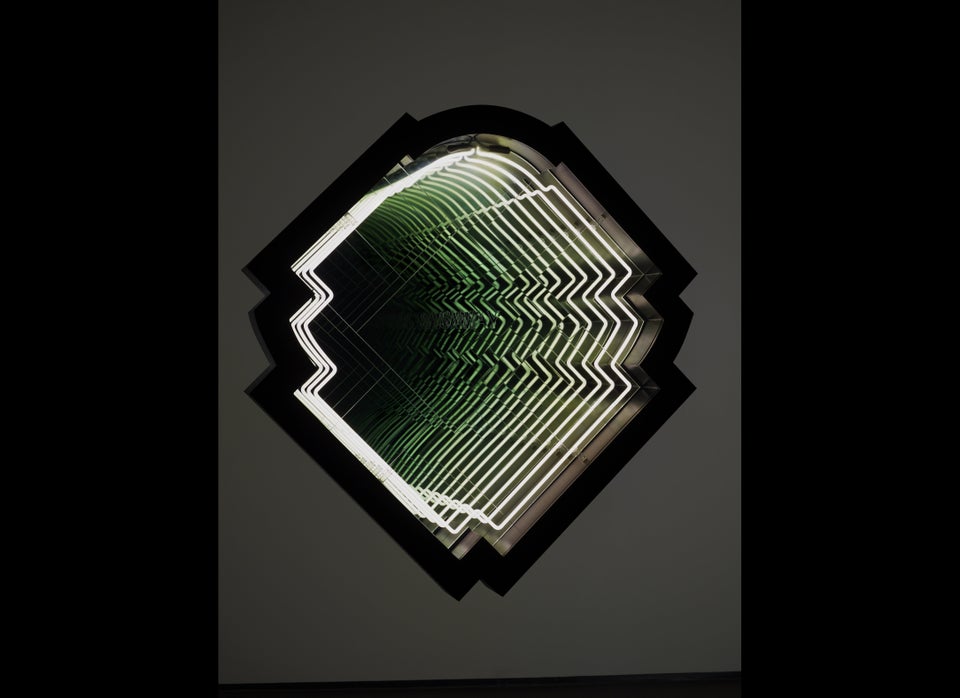 Ivan Navarro
Popular in the Community