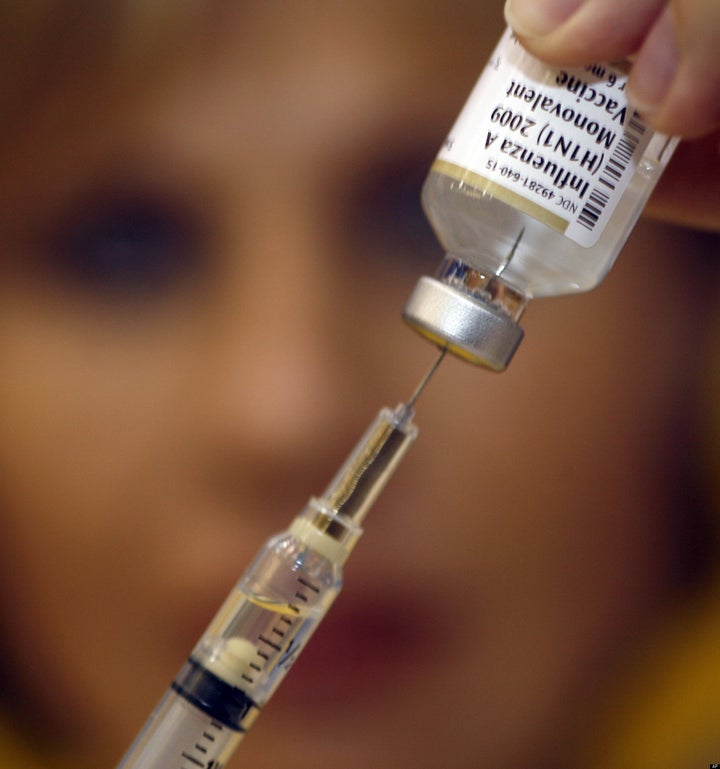 Why do so many death certificates of swine flu victims fail to mention anything about H1N1 as a cause of death? What procedure, if any, does the county have in place for notifying family and community members when someone has died of H1N1 but the determination isn't made for weeks after the death? And, why did the county health department renege on its earlier agreement to provide Neon Tommy with the death certificates of all swine flu victims?
Last month, Neon Tommy produced a comprehensive report on the swine flu epidemic in Los Angeles County. It was the first time a media group anywhere in the nation examined a batch of death certificates of H1N1 victims to see who is dying, and why, and attempt to evaluate the performance of public health officials in meeting the crisis. The report focused on 44 death certificates obtained from the Los Angeles County Department of Public Health, which showed the toll of swine flu-related deaths from the start of the outbreak in April. The countywide total reached 78 by mid-November, still far less than the 1,000 deaths expected from the seasonal flu in any given year.
Neon Tommy analyzed the death records and interviewed family members, public health officials and doctors to see what the dozens of deaths suggest about the patterns of the illness and who remains most at risk. In several cases, the families we spoke with said they did not know their relatives had died of swine flu until we told them. In these cases, county officials said the diagnoses had been made after doctors filled out the death certificates, and that it is not the county's responsibility to notify family members. Nearly half of the death records do not list swine flu as a cause of death.
It would be easier to answer the questions that Evitt posed to county supervisors on Nov. 17, of course, if the health director, Jonathan Fielding, would sit down for an interview with Neon Tommy. But Fielding hasn't returned messages, his public affairs staff resorted to sending requests for interviews to the county lawyers and, when Fielding appeared on Warren Olney's public affairs program Which Way, L.A.? to discuss our coverage of the epidemic, he told the show's host that he did not want to engage in a conversation with us.
Evitt explained the problem to the supervisors. "We've tried numerous times over the last five weeks to arrange an interview with Dr. Fielding, and he has declined us each time. The County Counsel's Office, without any explanation to us, changed its policy and will no longer provide us with death certificates of every swine flu victim that the county reports to California's public health department."
County supervisors, at their meeting Tuesday, were expected to hear Fielding discuss his response to the epidemic, and possibly answer some of the questions posed by Neon Tommy at the supervisors' meeting last month. But the presentation was delayed until Jan. 12.
Last month, County Supervisor Mark Ridley-Thomas expressed concerns that L.A. County's free H1N1 vaccine clinics have vaccinated few African-Americans. Asked Tuesday whether his concerns have been allayed, Ridley-Thomas responded, "They have not. The Department of Public Health has to be more aggressive in its outreach regarding H1N1 in the African-American community, and we are seeking to help them do precisely that."
Asked how, he said, "There has to be a more aggressive program put forward in terms of media outreach. It's been a traditional model that hasn't been effective."
Whether or not swine flu is on the wane or about to wage another outbreak, Neon Tommy reporters will continue to monitor the county health department's handling of the crisis and obtain updated batches of death certificates. Even if the epidemic produces no more deaths than the seasonal flu, the pattern of death - where victims live, whether they have access to good medical care, whether they had health insurance--are some of the questions that will be examined in Neon Tommy's continuing coverage.
Public access to death certificates in Los Angeles and counties around the state is a key part of this project. Death records show who is being hit hardest by the epidemic, and provide a starting point for evaluating the performance of health officials in meeting the crisis.
L.A. County has cut back on the number of death certificates it is willing to provide Neon Tommy. In a letter dated Nov. 25, chief deputy director Jonathan E. Freedman explained the county's new rules about death certificates of H1N1 victims. Only those that list swine flu will be released. The other cases--when H1N1 is determined by post-death analysis to be the cause--will not be released to Neon Tommy because those certificates are based on "confidential information that is contained within communicable disease reports." Neon Tommy is also seeking the death records from the California Department of Public Health.
Of the original 44 cases examined by Neon Tommy, only half listed swine flu as a cause of death.
Calling all HuffPost superfans!
Sign up for membership to become a founding member and help shape HuffPost's next chapter