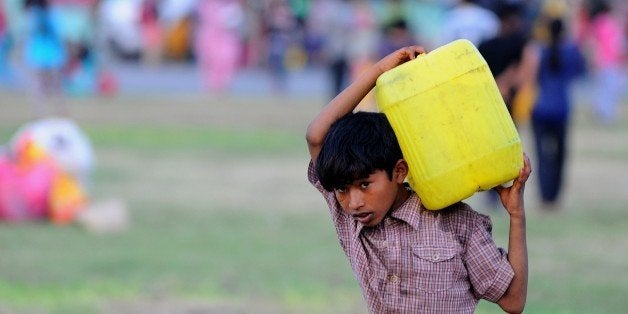 As Nepal begins to recover from its deadliest disaster on record, the country's youngest survivors are now at a higher risk for another calamity: getting sold into the human trafficking trade.
The two major earthquakes that hit Nepal earlier this year claimed more than 8,800 lives and destroyed over half a million homes, according to Reuters. Vulnerable families who have lost everything are now targets for human traffickers looking to exploit children, according to UNICEF.
"Loss of livelihoods and worsening living conditions may allow traffickers to easily convince parents to give their children up for what they are made to believe will be a better life," Tomoo Hozumi, UNICEF Nepal representative, said in a statement. "The traffickers promise education, meals and a better future. But the reality is that many of those children could end up being horrendously exploited and abused."
Nepal has a long history of child trafficking and exploitation.
An estimated 12,000 Nepalese children are trafficked into India every year, according to a 2001 International Labor Organization study. Girls are at risk of getting sold into prostitution or domestic slavery and boys taken into forced labor.
Traffickers often also coerce parents into relinquishing their children to orphanages in order to capitalize on the adoption trade. And while parents are lured with promises of education and an improved quality of life, these children are actually at risk for poorly regulated adoption, exploitation and abuse.
Prior to the Nepal earthquakes, about 15,000 children lived in child care homes and more than 85 percent of these children had at least one living parent, according to UNICEF.
"In some cases children are deliberately separated from their families and placed in orphanages so they can be used to attract adoptive families, fee-paying volunteers and donors," Hozumi said.
To help curb the risks that accompany "orphanage voluntourism" -- when well-meaning supporters aim to help the survivors through adoption -- UNICEF is working with local organizations and the government to ensure that only kids without parents are taken to child care centers.
The government suspended international adoption after the first earthquake and has banned children from traveling between districts without a parent or guardian. The registration of new orphanages has been suspended and active organizations can't receive new children without government authorization.
To prevent children from getting trafficked, UNICEF is working with local police stations to set up or strengthen 84 checkpoints throughout the country, and is collaborating with nonprofit Maiti Nepal on 12 interception points along the India and China borders.
UNICEF has notified 25 airline companies of the need to screen passengers to ensure that children are traveling with a parent or authorized guardian and has distributed 40,000 flyers educating the public about trafficking and family separation risks.
"To rebuild damaged rural communities and keep families together is the best way to help children in Nepal recover from the earthquake," Hozumi said.
Related
Before You Go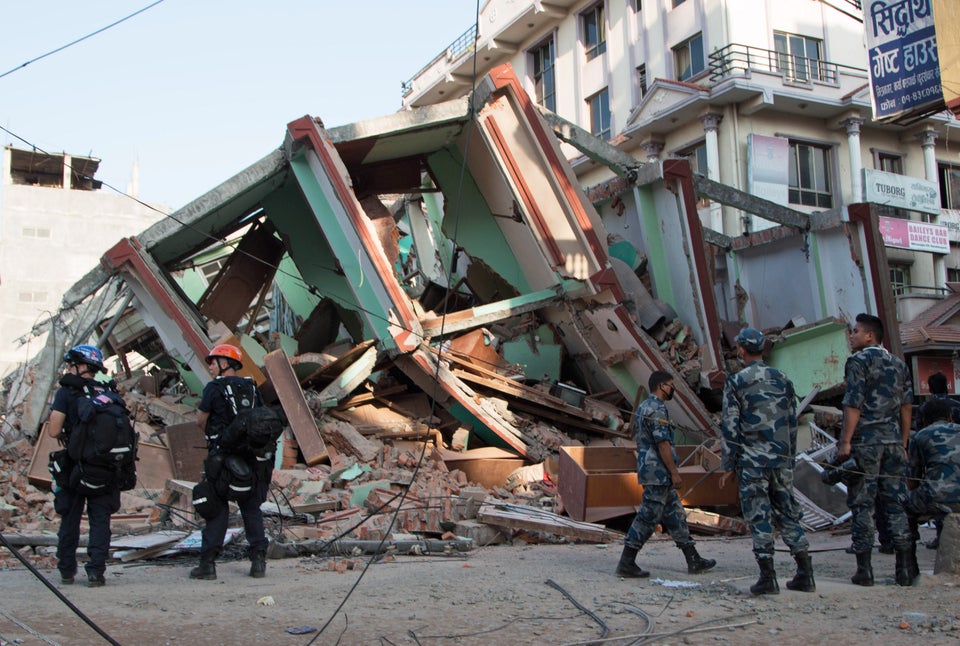 Nepal Hit By Second Major Quake