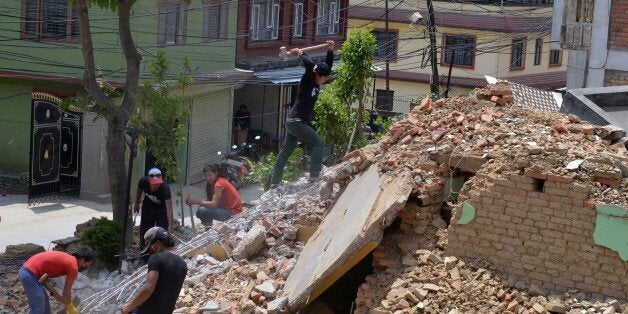 KATHMANDU, May 17 (Reuters) - The number of people killed in Nepal by two major earthquakes has surpassed 8,500, making the disaster the deadliest to hit the Himalayan country on record, as rescuers on Sunday searched for dozens of people still missing in remote villages.
A 7.8-magnitude earthquake hit Nepal on April 25, killing thousands and demolishing more than half a million homes, most of them in rural areas cut off from emergency medical care.
A second major quake struck on Tuesday 76 kilometers (47 miles) east of the capital Kathmandu, just as Nepalis were beginning to recover from the previous earthquake.
The death toll from the two quakes now stands at 8,583, the home ministry said on Sunday.
The previous deadliest earthquake to strike the country - in 1934 - killed at least 8,519 in Nepal, as well as thousands more in neighboring India.
In Dolakha district east of Kathmandu, which was hit hardest by the second quake, dozens of landslides have blocked access to remote villages.
In Singati village, devastated by a landslide, dozens are still missing and rescue workers are yet to remove debris from all of the village to recover bodies, district officials said.
Prime Minister Sushil Koirala told reporters on Sunday 58 foreigners had died in the two earthquakes. Koirala said 112 foreigners were still unaccounted for, although many of those could be backpackers who choose not to register with authorities when they leave the country. (Reporting by Tommy Wilkes and Gopal Sharma; Editing by Dominic Evans)

Support HuffPost
The Stakes Have Never Been Higher
Related
Before You Go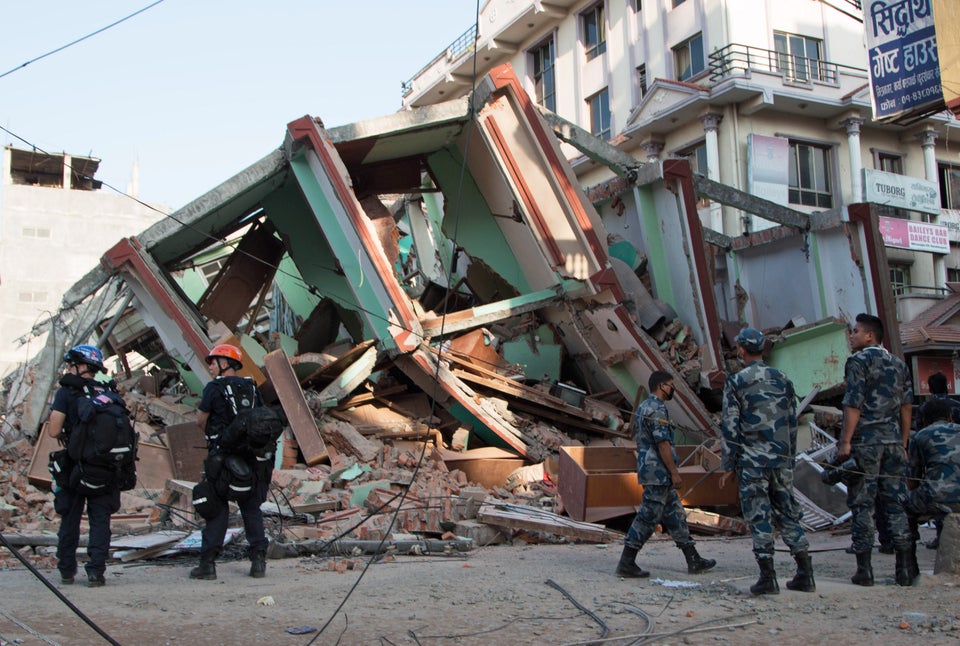 Nepal Hit By Second Major Quake
Popular in the Community