Photos from Gordon Willcock, Direct Relief Emergency Response Team, in Nepal
Even though there are no hard hats or military gear, the atmosphere at the headquarters at Direct Relief is a serious, focused, active, caring, and compassionate place, as I sit with several personnel at their headquarters today in Goleta, CA.
Here are parts of the conversations:
Thomas Tighe, President and CEO, Direct Relief:
"Tom, you have a big job, especially now with the Nepal tragedy 4 days ago" I said.
"Its a great job to be able to help people in times of need, and its great to be able to do something in times like this, with this terrible tragedy. We are working with the partners in Nepal, lining up what we can do and act as fast as we can." he said.
"It's early, we are thankful that we have models in place to know what to do in these type of situations, working around the world," Thomas said.
I asked what comments he may have regarding the Nepali's and their needs:"They have lost the most, theirs is the biggest at stake" Thomas said, "we try to listen carefully with the locals and our partners there to know their changing needs daily and how we can help and act upon those needs."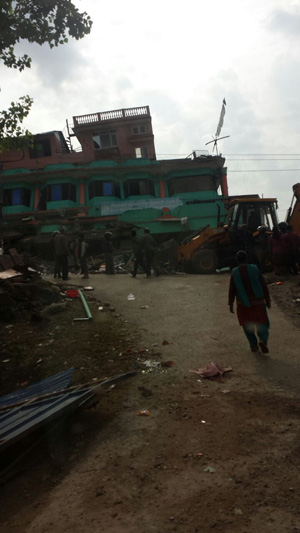 We discussed the new relationship with Direct Relief with a company named Reddit (reddit.com), who emailed them asking to be of benefit in providing help to Nepal through Direct Relief.
Thomas' response: "The relationship with Reddit is so beneficial to all in Nepal, this is a slice of humanity, so many people helping all over the world, and even in the worst of times, individuals are contributing to help and we are honored to be a part of it. Every donation, every contribution, helps."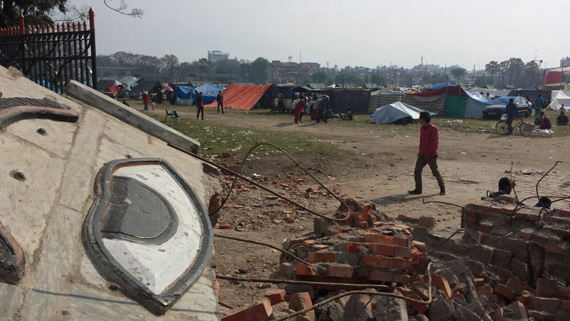 Tony Morain, Communications Director, Direct Relief:
"Direct Relief's emergency response team is in and around Kathmandu. We are in direct communication several times a day with the ground crew and are sending aid, in addition to many connections with partner organizations that are there.
One of the great partnership organizations is the highly regarded Doctors for You organization that Direct Relief funded to deploy to the region" Tony said.
"Direct Relief is in regular communication with long­time partner One Heart Worldwide, a group with a strong presence in Nepal. One Heart Worldwide has generously made available their facilities in Kathmandu as a temporary base of operations for the Direct Relief team."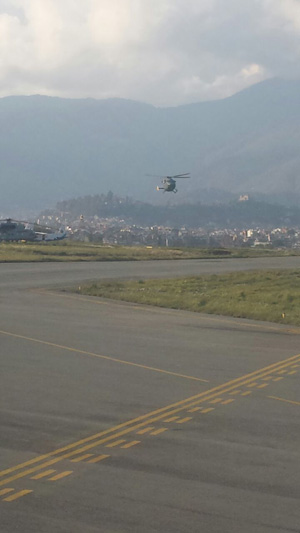 My conversation with Tony was approx. 25 minutes today on a very busy day, four days after the devastating 7.8 magnitude earthquake in Nepal. He generously took the time, when asked, to tell us, and the world, how Direct Relief is assessing the situation currently in Nepal and how medical aid and relief is in progress and already on the grounds there.
He explained "the tremendous efforts from so many people, both in Nepal, with Direct Relief, and here in the U.S., and the importance the partnerships are that Direct Relief has, and how crucial those relationships are in a time of crisis like this."
He explained that Direct Relief "does not get any funding from any government, but works in conjunction with the local govts and Ministry of Health at the disaster sites."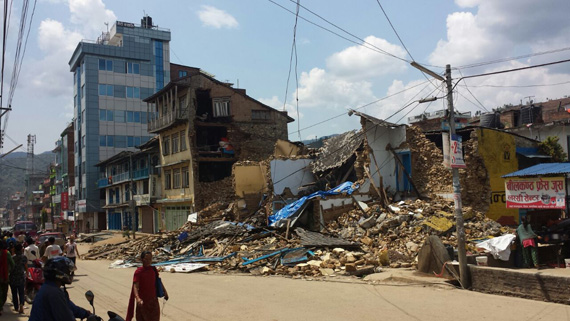 They can move more quickly and nimbly without bureaucratic gridlock and the efficiency of their operation is shown in the actions and results that are happening now, and will continue to be part of the long range recovery in Nepal, and wherever Direct Relief is needed.
Andrew MacCalla, Director of Programs and Emergency Preparedness and Response, Direct Relief:
Andrew was "in Haiti when the earthquake hit Nepal Saturday."
Andrew says "the needs are tremendous in Nepal, infrastructure is compromised or basically crushed. Direct Relief staff is on the ground now in coordination with partners in Nepal, including several hospitals in and around Kathmandu. Pallets are going to Nepal with medical supplies and Direct Relief is coordinating with national authorities."
I asked Andrew "what is your main job now?"
"I'm the quarterback." he said. "I direct teams and field requests; and ongoing coordination with companies that donate medical supplies. I am in direct contact with the teams on the ground both in Nepal and here at Direct Relief headquarters.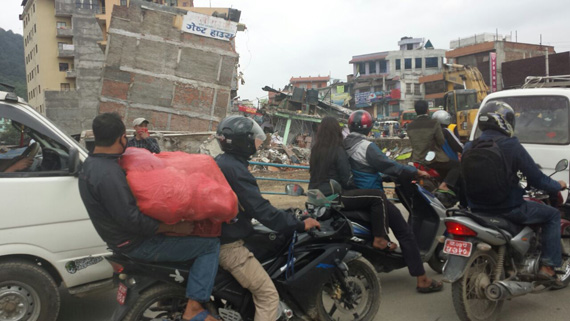 "So much is needed: IV fluids, antibiotics, help with the birthing centers, There are people in remote areas that haven't even made it into the hospitals." "There are some medical teams there now in Nepal and we are working with their govt. and Ministry of Health in coordinating what is needed most. We have a 50 ton shipment of medicine now approved by Ministry of Health headed to Nepal."
Andrew is "dealing with lots of emails from Nepal overnite, offer and request lists, packing, and shipping: coordinating with the teams." He has been "in direct contact and on the phones with another colleague Gordon from Direct Relief today in Nepal and their team there are accessing how needs are changing, and working with local partners to see what is needed."They are acting upon those needs. This includes "inbound and outbound shipping; Direct Relief is working with Fed Ex who offered a plane load to get shipments already out to Nepal, and now we are looking for additional warehouse space in Nepal, trucking, etc. Direct Relief is working with the local businesses and Ministry of Health and Fed Ex on the relief efforts, in addition to many partners there."
I asked: "Will you be in Nepal, Andrew?"
His response: "No doubt I will be there fairly soon."
And here is Gordon Wilcox.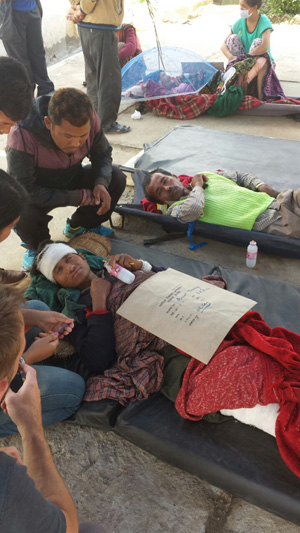 Calling all HuffPost superfans!
Sign up for membership to become a founding member and help shape HuffPost's next chapter