The mountainous nation of Nepal was hit on Saturday by a 7.8-magnitude earthquake, the largest to rock the country in 80 years. The disaster killed more than 4,000 people and left more than 100,000 homeless. The quake also flattened some of Nepal's most important cultural and architectural landmarks.
Tourists from around the world flocked to Nepal each year to admire its impressive peaks and stunning heritage. In 1979, UNESCO designated the Kathmandu Valley as World Heritage property. Out of the seven sites recognized by the world body, at least four were damaged in the earthquake, the BBC reports.
The before and after photos below give a glimpse into the chaos and destruction.

Durbar Square in Bhaktapur, Nepal, on Sept. 21, 2011, and on April 26, 2015.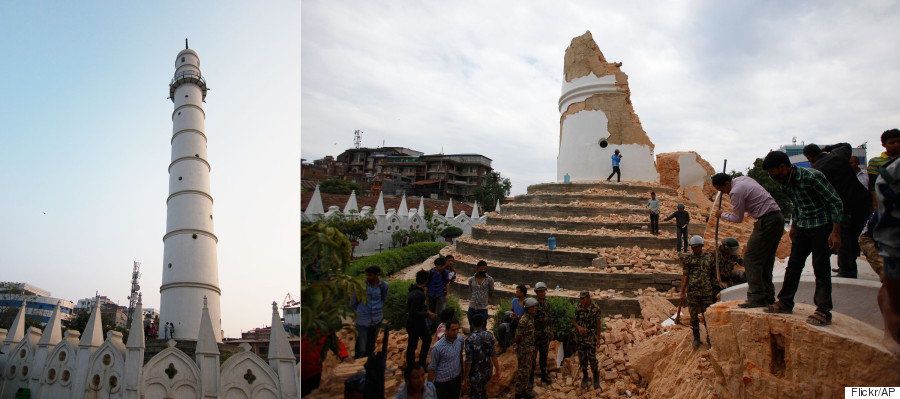 A Flickr photo shows Nepal's historic Dharahara tower before Saturday's earthquake. The photo on the right shows the tower after the disaster struck.

Kathmandu's Durbar Square, a UNESCO World Heritage Site, before and after Saturday's earthquake. Basantapur Durbar Square on Nov. 21, 2008, and April 26, 2015.
The button below indicates how much has been raised on Crowdrise's "Nepal Earthquake Relief" page. Click to visit the site and donate.
Related
Before You Go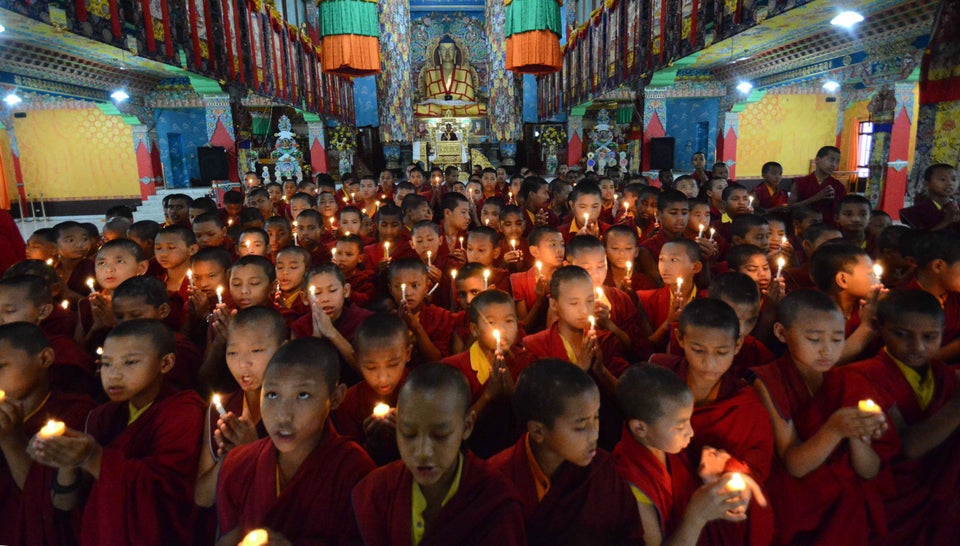 Deadly Earthquake Rocks Nepal
Popular in the Community