Kishor Pradhan is a development anthropologist and a communications worker in Nepal. Dibya Gurung is a conservationist and gender and social inclusion expert who trains rural men and women for leadership roles. The couple has more than two decades of development and organizational experience, and since the earthquake has been volunteering as part of relief efforts in several Nepali villages. Pradhan's diary can be found on his Facebook page. I did a joint interview with the couple via email.

What is most needed right now in Nepal in the short term?

People have been living under tarpaulin temporary makeshift shelters for almost two weeks since the quake. They need now to move into more permanent and safer shelters, as in next few months it will be monsoon [season] in Nepal.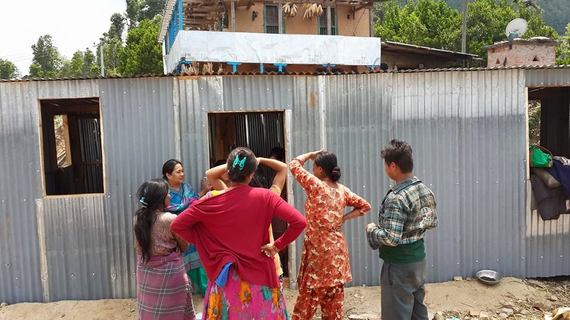 What supplies are needed in order to rebuild?

Relief materials like corrugated sheets, prefabricated boards should be used so that they can be used for rebuilding long-term shelters or houses. Using tents or tarpaulins for immediate relief is fine, but in the long-term such materials are not cost-effective and environment friendly in the rural areas.
And the other thing [is doing what] some of the rural folks are already doing -- recycling the building materials from destroyed houses and buildings. It will be cost effective to use locally available resources and building materials such as bamboo [and] clay soils.
Another urgent need is to deploy reliable structural engineers in the rural areas to check the houses [to see if] they can move back or not.
What are the misconceptions of international media coverage of the situation on the ground?

The international media like CNN and BBC did [a] good [job] by quickly putting the crisis in Nepal on [the] international media radar, but there was this misperception and misreporting by international media that the government in Nepal was not able to coordinate properly and [was] holding back relief supplies at the airport.
The government...was in fact trying to "coordinate" and not control, trying to avoid unprecedented activities that tend to happen in such a situation. The international media, rather than just listening to the version [told by] the aid missions and donors, should have taken some time to listen to the government.
What options do Nepalis who are far from treatment centers have?

There have been mobile medical camps and relief. Besides the medical teams from Nepal, there are medical teams from other countries who have come to aid and are travelling to the remote areas and organizing medical camps. International medical missions like Doctors Without Borders are here in Nepal to help.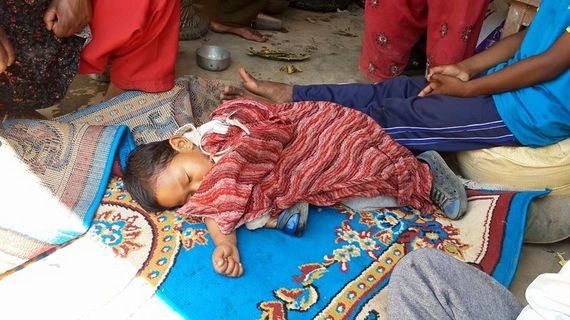 What are the health risks in Nepal following the earthquake?

In the aftermath of natural disasters it is said epidemics happen, but can be avoided or prevented if people are made aware of hygiene, especially with water [and] food. Many development agencies in Nepal who have worked on sanitation and hygiene are working on this, and the Ministry of Health has already started health awareness campaigns through various media like radio, television and other extension workers in the field.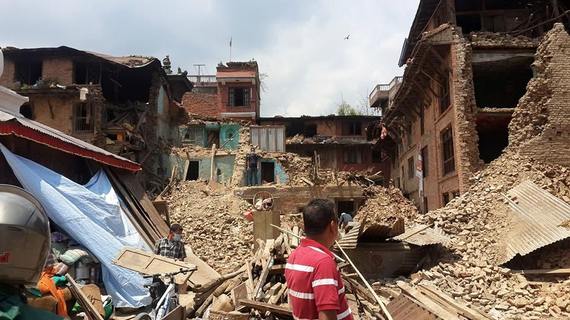 How are the ethnic enclaves of Bhutanese and Tibetans holding up? Are they getting help?

Well, if you talk about ethnic enclaves in Nepal, then there are more than 40 ethnic groups, many of whom are marginalized. What me, my wife and [our] families were trying to do was reach out to those who are marginalized, regardless of what ethnic groups they belong to. We were trying to fill in the gaps and connect the dots. I am sure that ethnic enclaves of Bhutanese and Tibetans are holding up fine, as even if no government or foreign aid has reached them, diaspora Nepali or Bhutanese and Tibetans have sent in help. Besides, the Bhutanese and Tibetans in Nepal are located in more accessible areas and are more likely to be covered than others in very remote areas.
There have been reports of bureaucracy and corruption with funds and supplies being stopped from going where they are needed.

I have not come across anybody asking for money or something like that when we supplied relief to the villages in [the] past 13 days. But politicization of the relief materials through the government's decentralized mechanism has been observed -- where the relief is being distributed through the political party committees at the national and local levels.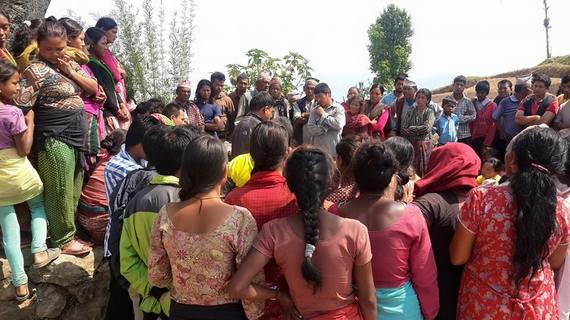 What should international donors know about the needs of Nepal?

International donors have to listen to what the disaster-affected people need on the ground. Talk with them and listen to them. Don't dump the people with what you think is needed or the expert thinks is needed. Listen to the people and act likewise, as the people know best what works for them.
With tourism such a huge part of the local economy, what can be done now that revenue has dried up, jeopardizing Nepal's long-term recovery?
The tourism sector...is a large economic sector in Nepal, but it's not completely dependent on the government but on the private sector as well. So the government, private sectors and international sectors that love Nepal should get together. The government has to provide an enabling environment and support. We still have the Himalayas, nature, cultural diversity, and the people's resilience to serve tourists, so come back!
Photo credits: Kishor Pradhan. To contact him for relief efforts, please send an email to kishorpradhanktm@gmail.com

Calling all HuffPost superfans!
Sign up for membership to become a founding member and help shape HuffPost's next chapter