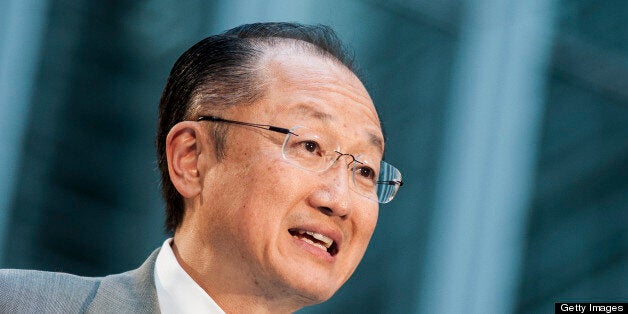 In the late 1990s, my parents and neighbors used to talk about how our fellow Nepalis were killing each other, or how our government was unstable, or how the country was paralyzed. As a teenager who didn't have much access to mass media, I didn't fully understand what it all meant. All I knew was that I often used to stay home from school due to strikes imposed by political parties. I would later learn from my dad that the country was going through a civil war.
In 2006, as I was preparing to apply to universities in the United States for an undergraduate degree, Nepal's decade-long civil war was coming to an end. Later, in an undergraduate political science class, I would learn that Nepal is considered a fragile and conflict-affected country. Reflecting on it, I knew that there were numerous other countries like Nepal around the world.
Eventually, I started to realize why most young people I knew wanted to get out of Nepal. And why my high school teacher told me that the country was doomed. At times, pessimism becomes the norm when you are surrounded by poverty, instability, and war. But that doesn't always have to be the case, because no matter where we live, we all want a better life.
I know from personal experience that citizens of conflict-prone regions are tenacious in the fight for a brighter future, despite the odds. Nepalis are among those people and are slowly making progress. For instance, Nepalis have managed to reach the Millennium Development Goal (MDG) on reducing maternal mortality. Nepal is also on track to achieve gender equality in education. Ensuring that girls get education is key to ending poverty.
Nepal, along with seven other fragile countries, already has met the MDG goal to decrease the number of people living on less than $1.25 a day by 50%. Despite daunting challenges, Nepal and 19 other fragile and conflict-affected countries have met at least one target under the MDGs, according to a new analysis by the World Bank Group.
In March, he outlined five steps to help fragile countries. And on May 1, he engaged with global leaders to provide insight on how fragile and conflict-affected countries can exit fragility and how the World Bank Group can help them end extreme poverty and support long-term development.
IDA, the World Bank's fund for the poorest, works on at least 190 projects in fragile and conflict-affected countries. And the Bank is working on a series of internal reforms to ensure that it is effective in helping those countries get out of poverty.
As someone who grew up during a civil war, I can relate to the challenges faced by people in fragile and conflict-affected countries. No child should have to miss school because of the risk posed by war. We must do all we can to support the efforts of fragile countries to escape the cycle of pessimism, poverty, and further conflict.
This post originally appeared in YouThink! - the World Bank's online space for youth to learn and discuss development topics. Follow YouThink! on Twitter.
REAL LIFE. REAL NEWS. REAL VOICES.
Help us tell more of the stories that matter from voices that too often remain unheard.