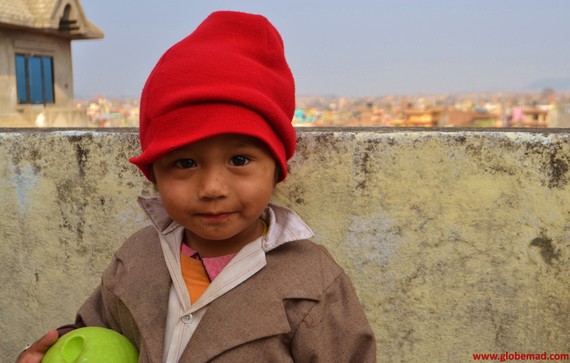 Kissing, gardening, revising, eating, bathing, praying, reading, gaming, sleeping, laughing with friends, making a cup of tea; what might you have been doing the moment the earth shook your life to the ground?
The terror struck people at 11:56 on what seemed to be an average Saturday morning. As buildings shook violently and people began to panic and scrambled to safety, many found they had less time than they needed.
Almost a year later they are still experiencing physical and emotional aftershock from a disaster that made every news headline.
After the news dies down the disaster doesn't go away.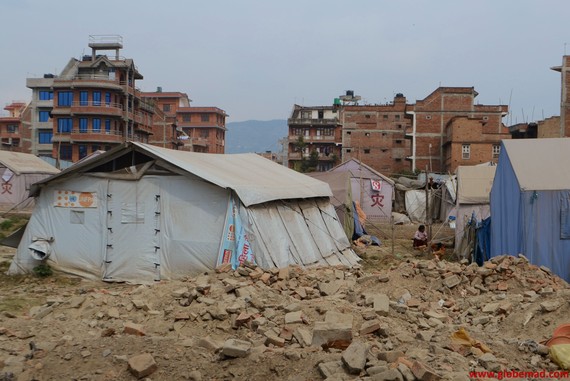 As we pace the broken streets, clamber over rubble and are invited into homes to meet and drink sweet tea, we are stuck by how strong these people are. The Nepalese are revered mountain folk, known for their physical strength, but it is their strength of heart and character that is captivating. They all have a story to tell, they have all been through more in one year than many will go through in a life time, yet they refuse to dwell on it. A fascinating disparity has begun to dawn on me as I spend time with the people of Nepal. Many developed countries that are not presently experiencing serious strife seem to have a way of making small problems seem bigger, whereas the Nepalese have a way of making big problems seem smaller. They are inspirationally compassionate and solution focused, deeply invested in helping each other. It really personifies the notion that helping is the best way to heal.
The people of Nepal are wading through problem after problem, many of which are incomprehensible until you really take interest.
Many have lost mothers, fathers, sons and daughters and now have no one to turn to. They are still mourning family members and dealing with trauma, whilst living in tents and under tin roofs that shudder terror to the fore each time an aftershock strikes. Many are barely able to eat and are struggling to find work as a foundation to rebuild their lives. Hideously, they have even been subjected to blockades since after the earthquake. Whilst the people of this landlocked country are desperate to rebuild, they are having to wait for politicians to cooperate and decide to not deprive them of desperately needed resources. As you read this, they are being deprived of desperately needed medicines, building materials and the thing that is almost bringing them to a standstill: petroleum.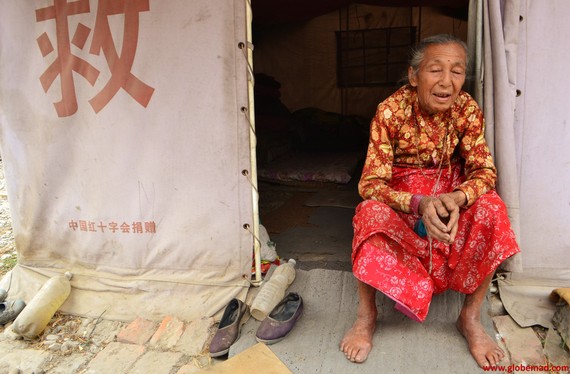 "I wait for 6 hours in a long line just to get a quarter of a tank of petrol. It's ok, all the same, some people worse"
Some supplies are getting through, but it was whilst we were waiting for a bus that had a smidgen of space to hang on the outside of that we began to ask the locals what was going on. It is not uncommon to have heavily overcrowded buses, but when you are short of space on the outside, you know times are hard. Support has died down drastically.
Just because the news has moved on, does not mean our humanity should. There are still numerous ways in which we can help an innocent and inspirational country of people move forward and rebuild their lives. If you do make the time to share this, raise awareness and even support, you might just find yourself more uplifted and inspired in your own life than you could imagine.
Share this with someone you think will care, together we can make a difference.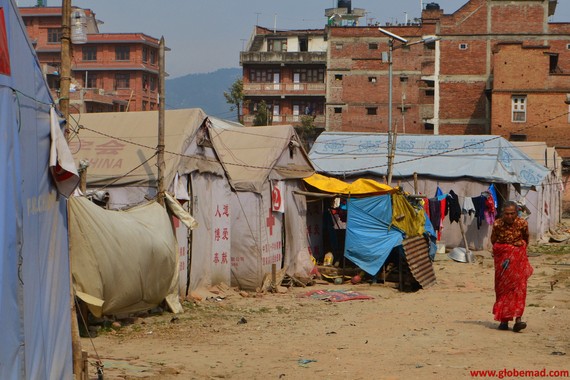 Follow Emma Tryon's live photo feed of Nepal on Instagram
Calling all HuffPost superfans!
Sign up for membership to become a founding member and help shape HuffPost's next chapter