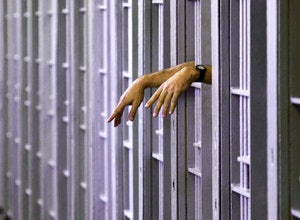 The biggest and most damaging of the 16 indictments announced by Attorney General Eric Holder in the blockbuster FBI roundup of more than 120 mob defendants was achieved with lots of help from the nephew of a jailed Colombo family street boss, Gang Land has learned.
Sources say that Thomas McLaughlin, a quick-fisted tough guy who earned his mob stripes by serving 14 years for a mid-1990s drug dealing rap, flipped shortly after he got out of prison in 2008 when he was fingered for a murder he had committed with his uncle, Thomas (Tommy Shots) Gioeli, 17 years earlier.
"He didn't want to go back to prison, not after doing all that time behind bars with nothing to show for it," said one knowledgeable Gang Land source.
A Brooklyn native, McLaughlin, who married soon after coming home, was living in Staten Island with a wife and young child until he was relocated by the FBI about 10 days ago, sources say.
In addition to tape-recording his uncle's mob cronies - and agreeing to testify at Gioeli's murder trial - the turncoat convinced his brother-in-law, who was convicted in the same 1996 case as McLaughlin, to join Team America and wear a wire against their Colombo family cohorts, according to the sources.
Sources say that McLaughlin, 41, and Peter Tagliavia, 40, who are identified in court papers as "CW-1" and "CW-2," engaged numerous wiseguys and mob associates in criminal conversations involving gambling, loansharking extortion, bribery, home invasions, assaults - and murder.
Tagliavia, who was released from prison in 2000, was relocated from his Bensonhurst, Brooklyn digs by the FBI.
In one tag-team operation, the brothers-in-law tape-recorded two mobsters, Anthony (Big Anthony) Russo, 51, and Joseph Savarese, and associate Scott Fappiano, talking about a "violent home-invasion robbery" plot in which the schemers planned to use bulletproof vests and two handguns.
In another conversation, McLaughlin and Big Anthony talked and joked about wild shootouts each had survived in car chases during the bloody 1991-to-1993 Colombo war that left 12 people, including two innocent bystanders, dead.
"I got shot," said McLaughlin in an apparent reference to a June 4, 1992 shooting in which a group of rebels who backed acting boss Victor (Little Vic) Orena, and were later convicted of the assault, ambushed him as he drove along Avenue P in the Flatlands section of Brooklyn.
"I had my hat on. Hat flew off... I jumped out of the car. I was like a fuckin' mad hatter. I didn't know what to do," laughed Big Anthony, as he admitted being part of the hit team in 1993 that murdered Orena faction rival Joseph Scopo, whose brother, Ralph Jr., is a codefendant in the massive 39-defendant indictment.
The defendants include 15 "made men," including four capos and the family Administration, namely, acting boss, Andrew (Andy Mush) Russo, 76, acting underboss Benjamin (The Claw) Castellazzo, 73, and consigliere Richard Fusco, 74.
Prosecutors cited another Big Anthony Russo conversation to paint Andrew Russo (no relation to Big Anthony) as a dangerous felon. In the snippet, Big Anthony explained Andy Mush's philosophy about inducting new wiseguys.
"First," said Big Anthony, "he's gotta be capable in here," pointing to his head. "And he's gotta be capable to do this," he added, cocking his fingers like a gun. "They gotta be capable to do time. They gotta be capable of everything," said Big Anthony Russo.
"Tommy was a bit of a surprise," was the reaction of one underworld source contacted by Gang Land about the latest mob defections. "He had legitimate tough guy credentials. He did his time, came out, was not a stoolie."
"There was less of a shock about Peter," the source added. "He was like a news reporter, always asking questions, the kind of questions you're not supposed to be asking in the mob: 'Who was on that hit? You getting straightened out?'"
"Unfortunately for the wiseguys, a lot of them answered the questions," cracked one law enforcement source, who was quite pleased with the work of both cooperating witnesses.
Last summer, as he played out his undercover role, McLaughlin's temper got the best of him outside a popular Bay Ridge nightclub, Capri. McLaughlin became increasingly annoyed at the way a valet driver for the club was treating customers, according to court records filed in Brooklyn Federal Court. It's not clear whether McLaughlin was wired-up and working for the FBI, just having fun, or both, during the brouhaha.
It happened on July 2, at 4:20 AM, when a "verbal altercation" between McLaughlin and the valet escalated into a physical one. McLaughlin "punched the valet driver in the head" and was arrested by police on misdemeanor assault charges, according to court records. McLaughlin, who is under supervised release until 2013, was ordered to attend anger management classes.
Sources say McLaughlin agreed to cooperate after capo Dino (Big Dino) Calabro (left) flipped and implicated him in the murder of Frank (Chestnut) Marasa, who was shot to death in front of his Bensonhurst, Brooklyn home on June 12, 1991.
In addition to the brother-in-law turncoats, who are identified in court papers only as CWs, it appears that an unidentified Colombo mobster has also broken his vow of omerta and tape-recorded several wiseguys during the probe, including Andy Mush Russo, even though the court papers are silent about that scenario.
In one section of their court papers, in which prosecutors assert that they have heard the acting boss make it "clear that he will not hesitate to personally engage in violence," they cite Andrew Russo's tape recorded words that were overheard during an otherwise unidentified "consensual recording."
"Andrew Russo commented, 'I don't hesitate. I've never hesitated' to hurt an individual who stepped out of line," wrote prosecutors Elizabeth Geddes, James Gatta and Allon Lifshitz. "He also made clear that he has no intention of disassociating himself from the Colombo family," they wrote. "He stated, 'I can't walk away... I can't rest.'"
In another "consensually-made recording," Andrew Russo was said to "admonish" Anthony Russo for taking part in a sitdown with the Gambino family over the stabbing of a Colombo associate. First, "Andrew Russo observed," the prosecutors wrote, the Colombos should have "got even" with their mob rivals. Then, he added, they should have looked to settle the dispute.
Meanwhile, Russo, who assumed the acting boss slot last March after he completed three years of supervised release following a long stretch behind bars, will have plenty of rest time while he awaits trial. On Tuesday, he was held without bail as a danger to the community.
Related
Popular in the Community