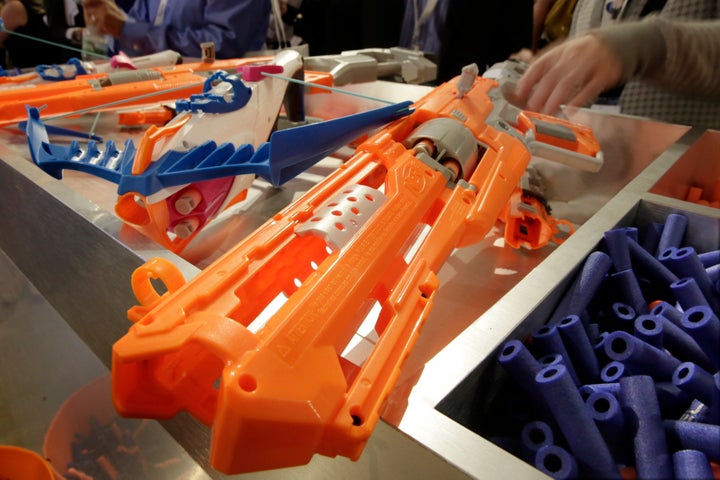 Nerf, the popular foam toy line from Hasbro, has announced it has a mascot now, and the look has taken a number of Twitter users by surprise.
The toy creator unveiled that Murph is the company's first mascot, Hasbro announced Friday.
Murph, who uses they/them pronouns, is made up of many, many Nerf darts and is seen rocking an orange basketball jersey with matching orange shoes in newly released pictures. The company unveiled the mascot for its "Unleash the play in you" campaign, GameInformer reported.
Adam Kleinman, Nerf's senior vice president and general manager, said in a speech that the mascot launch is thrilling and added that it "represents the playful spirit that lives inside us all."
Others, specifically on Twitter, joked about the monstrous amount of Nerf ammo, but others were getting chills over Murph's unworldly but squishy look.
Popular in the Community