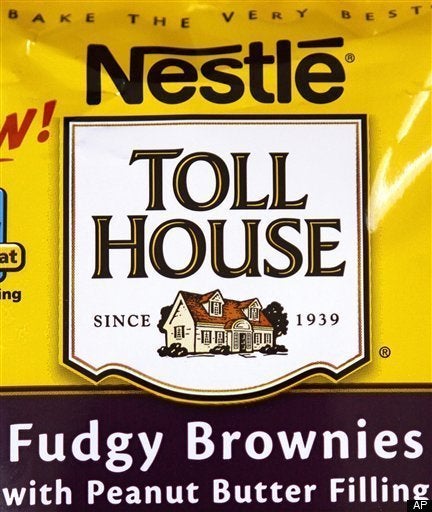 Let it be known that mothers are a powerful force to be reckoned with and Nestlé knows it. Last week, Nestlé flew a group of mom bloggers (with a couple of dads) to Pasadena to check out some new products. Never mind the fancy hotel, fine dining, or the Omaha Steak dinners sent to their families back home. What resulted was a Twitter-a-thon of significant proportion.
A few of the attendees took the opportunity to bring up Nestlé's less than stellar business practices of marketing baby formula to women without access to potable water in the least developed nations and sourcing cocoa harvested by children. One thing led to another and a discussion of great magnitude ensued via Twitter. Names were called, yes, but more importantly, WHO (World Health Organization) policies were debated and facts were flying — not without dispute of course. The online conversation generated hundreds of blog posts, new Facebook groups and thousands of concerned citizens contacting Nestlé. Just in time for Halloween.
Nestlé, the world's largest food company, was born out of the 1905 merger of the Anglo-Swiss Milk Company and the Farine Lactée Henri Nestlé Company, which made infant food products. A century and many acquisitions later, Nestlé — comprised of hundreds of household name brands — holds the distinction of being the globe's most profitable food consumer product company with $17 billion in profit last year. Coincidentally, this is roughly the amount the United States gave in foreign aid to impoverished countries. What this tells me is that Nestlé has plenty of wiggle room to do right by all folks in the supply and demand chain. If it chooses.
I found out about the so-called "Nestlé mommy wars" from a fellow Twitter mom who saw her followers increase by 600 when she entered the conversation. But by labeling the debate a mommy war — breast-feeding versus formula — we might just miss the point. Here is the golden "take away": Mothers have the ear of the world's largest corporations and the ability to hold them accountable for their actions at home and abroad.
One mom blogger with the moniker of phdinparenting is awaiting answers promised by Nestlé to a list of tough questions (follow #phdinparenting and #nestlefamily). Another tweeted about "girlcotting" fair trade chocolate (i.e. supporting businesses that support our values). As a mother of three chocolate lovers, in good conscience I can't celebrate another Halloween without asking the hard question, a moral question. Is my purchase of chocolate for children I know exploiting children I don't? Thanks to the Internet and the recent whirlwind of twitters, that's a question thousands of mothers will be asking this Halloween.
REAL LIFE. REAL NEWS. REAL VOICES.
Help us tell more of the stories that matter from voices that too often remain unheard.