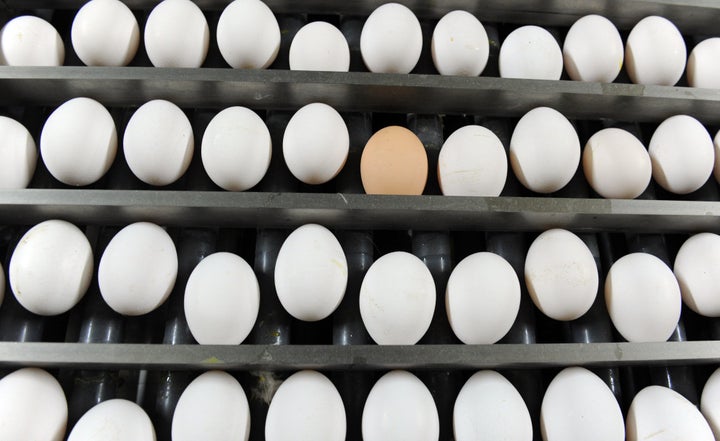 The world's biggest food company has set the standard for switching United States egg supplies over to more humanely raised products.
In five years, Nestlé will use cage-free farms to provide the 20 million pounds of eggs used in items sold in the U.S., like Häagen-Daz ice cream, Toll House cookie dough and Lean Cuisine breakfast items. The company, which made the announcement on Tuesday, doesn't currently use any cage-free eggs, meaning it will need to completely overhaul its U.S. supply chain. 
Though McDonald's deserves credit for being first, the fast-food giant gave itself a generous 10-year deadline. Fellow chain restaurants TGI Fridays and Jack in the Box adopted similar goals for 2025. So did other food producers, including General Mills and Kellogg. 
Other small chains have adopted more aggressive targets. Taco Bell vowed last month to use only cage-free eggs at its nearly 6,000 North American locations by next year. Bakery chain Au Bon Pain, which has slightly over 300 outlets worldwide, vowed a couple years ago to switch to cage-free eggs by 2017.
Nestlé's move is a symbolic step in the fight to push major food companies to adopt more humane rules for how farm animals are treated. That's both because of the Swiss conglomerate's dominance in the global food industry and because it represents a step toward redemption. 
In 2013, the nonprofit group Mercy For Animals released footage showing cows being violently abused by workers at one of Nestlé's Wisconsin dairy suppliers. In response, Nestlé vowed last year to eliminate some of the cruelest abuses animals on factory farms suffer before they are slaughtered, including feeding growth hormone to poultry, confining pigs in gestation crates and locking hens in tiny battery cages. 
"It has taken us some time to fully assess the feasibility of making this pledge, and to establish a realistic time scale for doing so," Edie Burge, a Nestlé spokeswoman, wrote in an email to The Huffington Post on Tuesday. "We're taking a phased approach, beginning with the U.S. market."
The company is developing pilot projects with its overseas suppliers under the guidance of the nonprofit World Animal Protection to wean its operations in nearly 90 other countries off eggs from caged hens.
The announcement will likely put pressure on other food behemoths to switch to cage-free eggs. 
"It's high time the rest of the food industry, including Tim Hortons and Mondelez, acknowledged that cramming birds into cages barely larger than their bodies is inhumane and unethical," Nathan Runkle, the president of Mercy For Animals, said in a statement. "With Nestlé's announcement, it's never been clearer that the days are numbered for egg factory farmers who pack birds in cages so small they can't walk, spread their wings, or engage in other natural behaviors."
Still, the cage-free movement may not go far enough for many animal welfare activists. Cage-free suppliers can still keep hens in crowded in dark, windowless barns. And cage-free birds also often have their beaks clipped or be forced through starvation to shed their feathers, two common industry practices.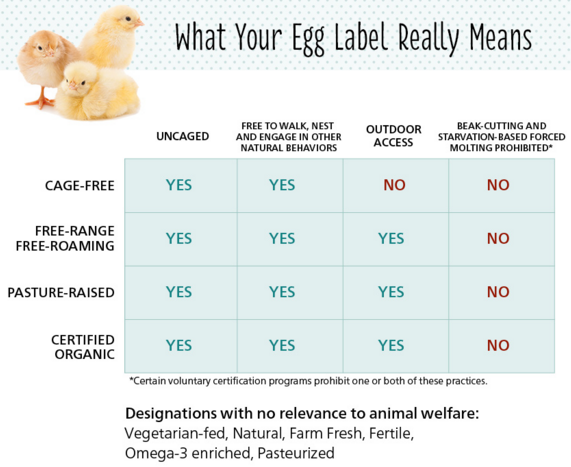 Nestlé could not immediately respond to questions about whether any eggs would come from free-range farms. 
Calling all HuffPost superfans!
Sign up for membership to become a founding member and help shape HuffPost's next chapter