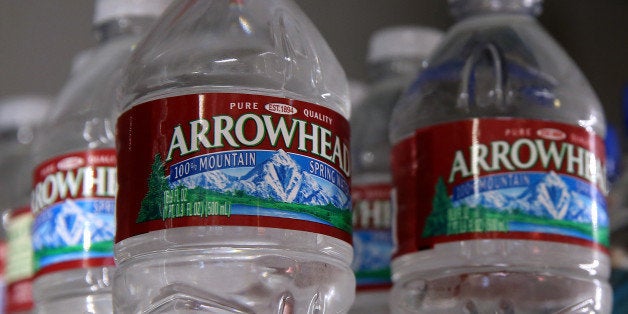 Nestle, the world's largest food company, on Tuesday defended its bottled water operations in drought-plagued California after critics slammed the company for commoditizing a natural resource.
"I know some believe that drought conditions should bring the bottling of water to an end," Tim Brown, chairman, president and CEO of Nestle Waters North America, wrote in an op-ed for the San Bernardino County Sun. "Experts on water use who have studied the issue have recognized, however, that bottled water is not a contributing factor to the drought ... Nestle Waters operates five California bottling facilities, using a total of 705 million gallons of water per year. To put that amount in perspective, this is roughly equal to the annual average watering needs of two California golf courses."
Nestle's defense of its bottled water business comes after the California-based Courage Campaign began circulating a petition this month demanding the company cease bottling water in the state. Nearly 29,000 people have signed the petition.
Nestle, based in Switzerland, is responsible for less than 0.008 percent of California's total water use, the company said. Critics said the number shows an incomplete picture.
"While Nestle's claiming that, as a percentage of statewide water use, bottling is not that significant, the reality is that these facilities do have real impact on the local watersheds where they're bottling," Adam Scow, California director for the environmental group Food and Water Watch, told The Huffington Post. "That's the appropriate way to assess the impact of bottled water facilities, and given the reporting we've seen at what's going on at two facilities ... Over time there is a real impact, especially when you have a drought."
Pressure on California watersheds, Scow said, is greatest near Nestle's bottling facilities in Cabazon and Ontario. According to the U.S. Geological Survey, groundwater levels in Cabazon have been declining significantly, but it's unclear whether Nestle is responsible. The facility is located on the Morongo Band of Mission Indians' reservation, the Desert Sun reports, which is exempt from water agency oversight. Nestle's water factories in Los Angeles and Sacramento use tap water. Cabazon draws water from a spring.
Food and Water Watch is among conservation groups critical of water bottling, saying it privatizes a natural resource. Bottled water consumes 1.39 gallons of water to produce 1 gallon of bottled water, Scow said. He said that's not a good use of resources, no matter how little of California's water the industry uses.
"This does not constitute reasonable, beneficial use," Scow said. "Allowing a foreign-owned company to bottle our public water and profit on exporting it out of the state is not a good use of our resources. And on the consumer end, for the most part, Californians have great water that's tested much more vigorously that bottled water is."
Nestle also come under fire this month after an investigation by The Desert Sun found that the company's permit for transporting water across the San Bernardino National Forest expired in 1988.
"Since this issue was raised and I became aware of how long that permit has been expired, I have made it a priority to work on this reissuance project," San Bernardino National Forest Supervisor Jody Noiron told The Desert Sun. "[...] Now that it has been brought to my attention that the Nestle permit has been expired for so long, on top of the drought … it has gone to the top of the pile in terms of a program of work for our folks to work on."
The U.S. Forest Service did not immediately return The Huffington Post's request for comment.
In his op-ed, Brown argued it's inaccurate to describe the permit as expired.
"Like several hundred other special permit holders in the San Bernardino National Forest -- and some 3,000 nationwide -- whose permit is under review, our permit remains valid and, according to federal law, 'does not expire until the application has been finally determined by the agency.'"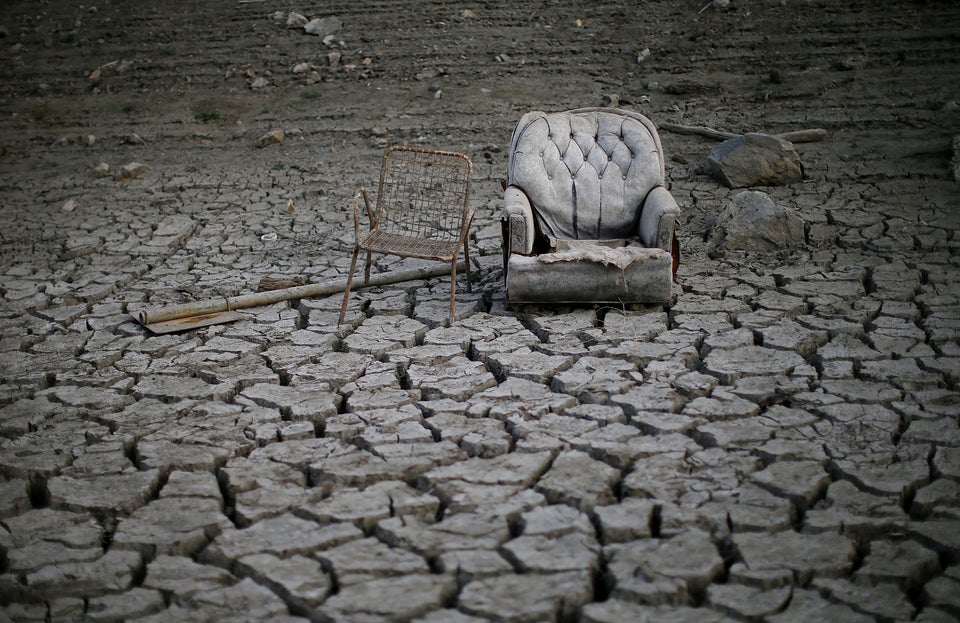 California Drought
Popular in the Community