We don't know if Willy Wonka would be horrified or delighted by Nestlé's latest ad campaign in the UK. The candy giant has embedded six chocolate bar wrappers with GPS chips that get activated when you open the packages. Nestlé will then track your wrapper down and hand you a check for £10,000 (about $16,000).
We think the idea is exciting, but did they have to make it seem so menacing? CNET unquestionably put this best:
"We will look for you, we will find you and we will give you a cheque for £10,000." That's not the official motto of Nestlé's latest prize campaign in the UK, but it reminds us of nothing so much as "Charlie and the Chocolate Factory" meets "Taken."
The GPS chips will be embedded in the wrappers of KitKat 4 Finger, KitKat Chunky, Aero Peppermint Medium and Yorkie Milk chocolate bars.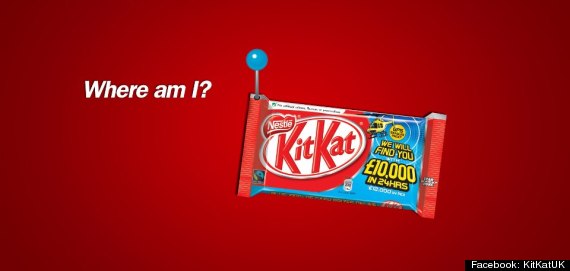 Check out the full ad below.
[h/t Neatorama]
REAL LIFE. REAL NEWS. REAL VOICES.
Help us tell more of the stories that matter from voices that too often remain unheard.