Not many people know how to pronounce Net-A-Porter or are aware that this high-fashion online retailer is also a beauty mecca. But beyond its well-curated categories of luxury handbags, stilettos and lingerie, is an impressive line-up of makeup, skincare and hair products (including brands you won't find anywhere else).
We realize that not everyone can afford to spend sixty bucks on a fan makeup brush or a thousand dollars on a diamond night cream. However, we've discovered some high-quality items that are worth all the hype and adding to your holiday wish list.
Here are nine of the best beauty products under $100 available at Net-A-Porter.
1. SK-II Facial Treatment Clear Lotion. The Japanese brand has gained international success with gorgeous spokespersons like Kate Bosworth and Cate Blanchett fronting their products. This vitamin and mineral-enriched toner conditions and clears skin without leaving it stripped of moisture thanks to its alcohol-free formula. $60, Net-a-porter.com
2. Sunday Riley Effortless Breathable Tinted Primer. Though the hint of color this primer provides is enough to wear it alone, but it's the lightweight, yet hydrating finish it delivers that makes it perfect as a foundation base. Plus, multiple shade options can complement an array of skin tones. $48, Net-a-porter.com
3. Tata Harper Regenerating Cleanser. Health-conscious shoppers seeking toxic-free skincare should start with Tata Harper. This cleanser contains natural ingredients like white willow bark and apricot seed powder that gets the gunk out of your pores and leaves a fresh feeling thanks to the burst of pomegranate. $75, Net-a-porter.com
4. Oribe Royal Blowout Heat Styling Spray. We're pretty sure your favorite magazine cover hairstyle was created by Oribe. While it would be a dream to have the celebrity hairdresser have his way with our locks, we can fake a bombshell blowout with this argan oil spray that protects strands from heat styling tools. $59, Net-a-porter.com
5. Estelle & Thild Super Bio Active Recovering Night Cream. We have to give props to this Swedish brand for shaking up the skincare industry with this anything-but-ordinary night cream that contains a wrinkle-smoothing antioxidant and hyaluronic acid to rejuvenate our aging skin over time. $91, Net-a-porter.com
6. Charlotte Tilbury Rock 'N' Kohl Liquid Eye Pencil. This is one eye pencil that really lives up to its name! The smooth texture and rich color pay-off makes it easy to get sexy, smudged eyes à la Kate Moss and Cara Delevingne. $26, Net-a-porter.com
7. Jaboneria Marianella Rejuvenating Face And Body Bar Soap Set. Don't be fooled by these pretty bar soaps. Not only do they possess intoxicating scents like coconut, sandalwood and mulberry, but they do an amazing job of getting your body clean. $48, Net-a-porter.com
8. Ellis Faas Skin Veil Foundation Pen. Face makeup can leave your handbag or makeup case looking a mess. This click brush foundation applicator cuts down on the clutter, while delivering just enough product through its smooth bristles to even out your complexion. $65, Net-a-porter.com
9. Aesop Rejuvenate Intensive Body Balm. Dry, cracked skin doesn't stand a chance when you treat it with this intensely-rich cream. Packed with macadamia nut oil, coconut oil and cocoa seed butter, we recommend putting this on post-shower or bath when your skin is still slightly wet to soak in all the goodness. $35, Net-a-porter.com
What are your favorite Net-A-Porter beauty products? Tell us in the comments section!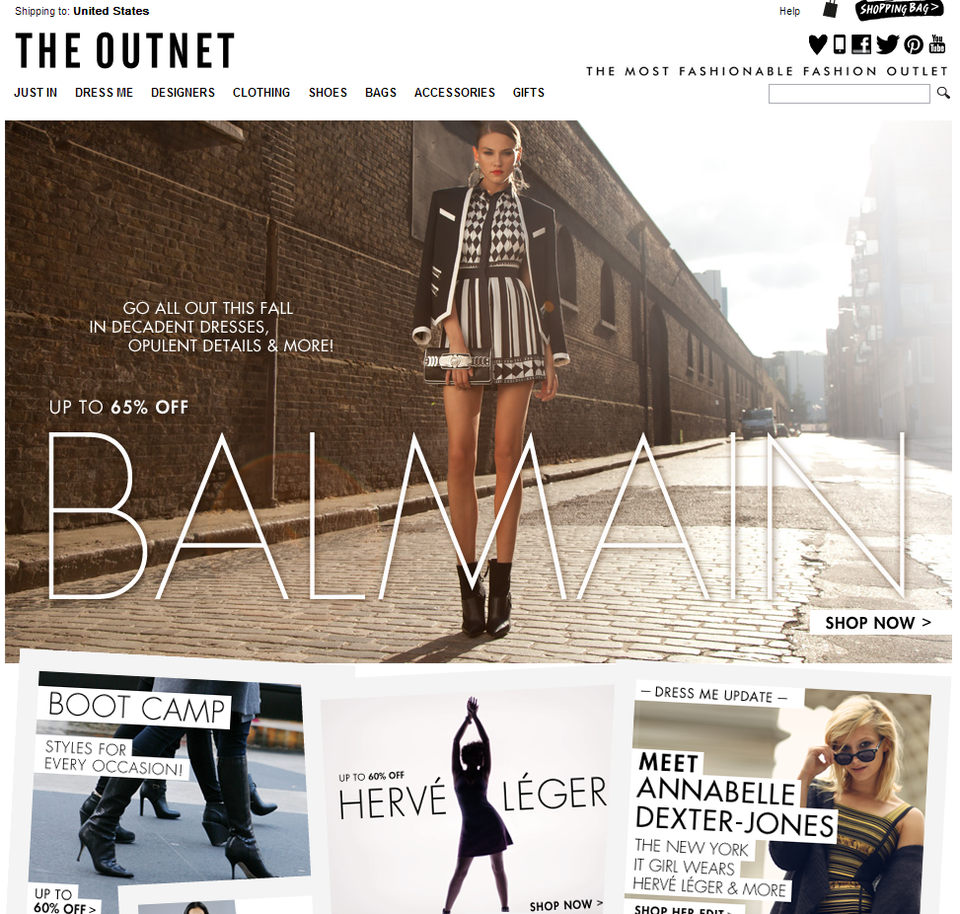 Our Favorite Online Shopping Sites