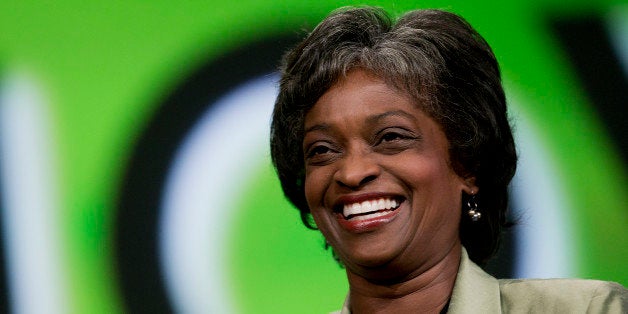 WASHINGTON -- The Federal Communications Commission will vote this week on a net neutrality proposal that could shape the future of a free and open Internet. Commissioner Mignon Clyburn, one of the people who will decide the fate of that proposal, elaborated on Tuesday about her views on the issue.
Earlier this month, FCC Chairman Tom Wheeler released a proposal to reclassify consumer broadband as a utility under Title II of the Communications Act. This move will allow the FCC to bar Internet Service Providers from charging content providers such as Netflix more for reliable Internet access. The debate pits telecom and cable companies against consumers, with consumer advocates arguing that weak net neutrality rules will undermine fair and equal Internet access.
The FCC's four commissioners, along with Wheeler, will vote on the proposal on Thursday. The proposal is expected to pass the commission, which has a Democratic majority constituted of Wheeler, Clyburn and Commissioner Jessica Rosenworcel. However, net neutrality advocates are watching to see whether the final draft includes any loopholes for telecom and cable companies.
Clyburn told reporters at a Tuesday summit sponsored by the trade association COMPTEL that Wheeler's proposal is "reflective of where I was in 2010, that is, attempting to strike a balance" between the needs of consumers and companies. "On Thursday," she continued, "you're going to see sort of a mind meld of all of those objectives and goals and I am supportive of [Wheeler's] objectives of trying to realize that."
Asked whether she believes Title II reclassification would strike the balance she is seeking, Clyburn said, "I am confident that the direction and the vote that we will take Thursday will reinforce all of these objectives and more."
The Hill reported earlier on Tuesday that Clyburn had asked Wheeler to "roll back some of the restrictions," before the vote, thereby putting the chairman "in the awkward position of having to either roll back his proposals, or defend the tough rules." The report claimed that Clyburn was requesting a legal change that would diminish the FCC's ability to monitor how ISPs deal with traffic at "interconnection points," which are the gateways between ISPs and the rest of the Internet.
However, multiple sources told The Huffington Post that the proposal of Clyburn's described in The Hill could actually make net neutrality rules stronger. "This is good to remove questionable legal theories from the order that might ultimately bring down the order," said Barbara van Schewick, a law professor at Stanford University and net neutrality expert. She added, "Someone else told this reporter that that would make it impossible for the FCC to police interconnection -- that is not true."
A FCC official confirmed to HuffPost that "Reclassifying broadband service under Title II provides ample legal authority to address interconnection."
Marvin Ammori, a net neutrality advocate who advises tech companies, said that if he had understood The Hill's story correctly, Clyburn's plan "would actually strengthen the rule, it doesn't weaken it."
Meanwhile, the FCC's Republican commissioners have declared war on Wheeler's proposal. On Monday, Commissioners Ajit Pai and Michael O'Rielly asked FCC leadership to publicly release Wheeler's 332-page plan, which would be a break from past practice, and to delay the vote for at least 30 days.
These demands echo those being made by Republicans on Capitol Hill, who have launched an investigation into whether President Barack Obama unfairly influenced the FCC's rulemaking process by coming out in support of strong net neutrality rules in November.
Republican leaders in Congress have also released draft legislation that would gut the FCC's authority to enforce strong open Internet protections. So far, the legislation has garnered little support from Democrats, although Sen. John Thune (R-S.D.), chairman of the Senate Committee on Commerce, Science and Transportation, said earlier this month he plans to revive the legislation after Thursday's vote and to hold off-record meetings with stakeholders during the first week of March.
When asked about the potential legislation, Clyburn said that she would "welcome any type of compliment that Congress may give," but added that "the FCC has had a very deliberative and open process when it comes to this item -- more than 4 million people have weighed in -- and I think the time is now for us to make a decision."
If the FCC does pass Wheeler's proposal Thursday, the agency will need to contend with blowback not just from Republicans, but also from telecom and cable companies, who are likely to sue the agency over its rules.
On Monday, the National Cable & Telecommunications Association, an industry trade group, wrote in a blog post that "the Commission appears to have lost its way and is about to go way beyond open Internet rules toward a new regime that will put wireline, wireless and the Internet backbone under sweeping government controls."
Former FCC Commissioner Michael Copps told reporters on Tuesday that he was hopeful that strong net neutrality regulations would pass. Although the FCC's decision will be challenged "by entrenched interests," he said, "in the end, given the justice behind it, and the promise ahead of it ... this decision will stand."
"Without [basic] and totally reasonable rules the Internet will become fast lanes for the favored few, the rest of us be damned," he added.

Before You Go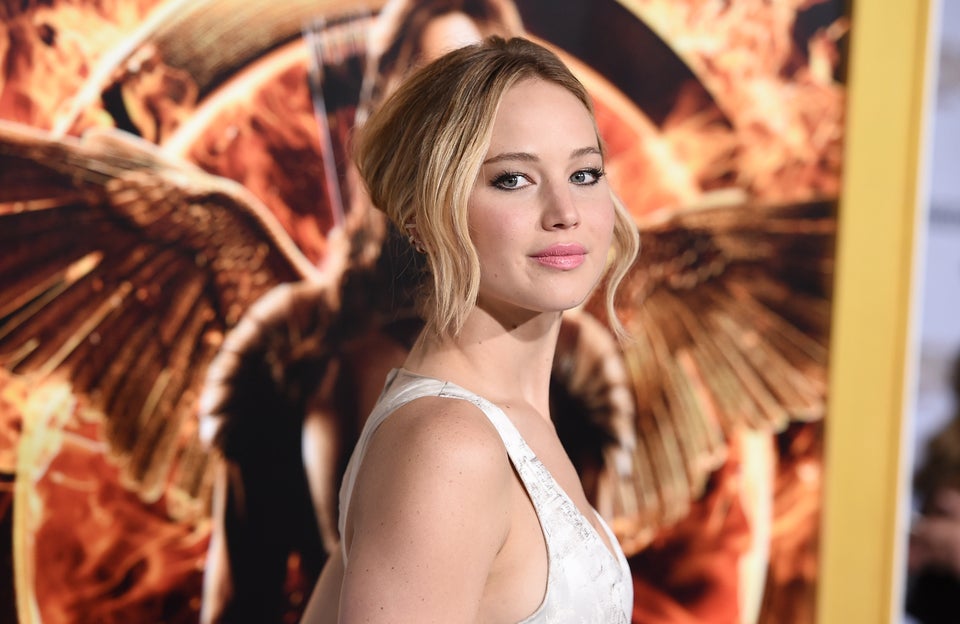 Was 2014 The Year The Internet Turned Nasty?
Popular in the Community