The Power of Zero: Learning from the World's Leading Net Zero Energy Buildings by Brad Liljequist with Jason F. McLennan, Brendan Cook, Jess Chamberlain, and Adam Paul Amrhein (Portland, OR: Ecotone Publishing, 2016), paperback $39.95, 232 pages.
"For the revolution to be complete, the energy grid and transportation must be transformed just as radically as buildings."—Brad Liljequist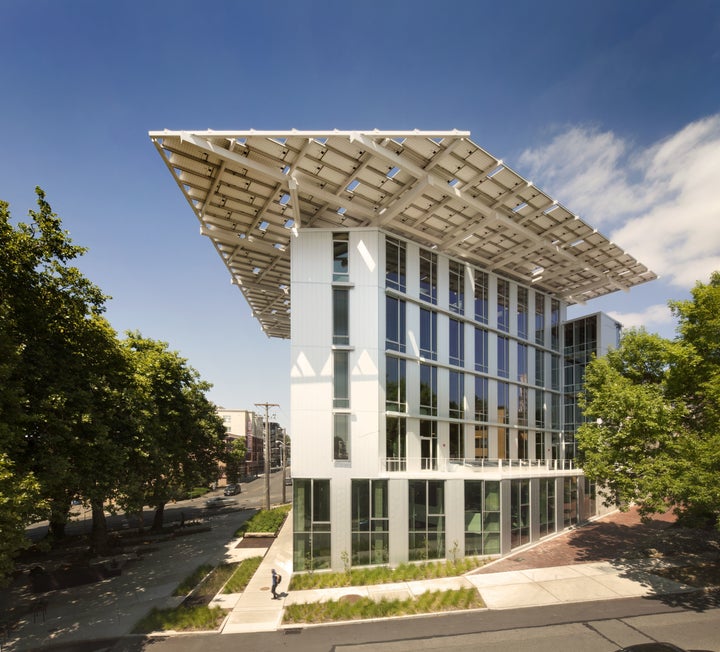 In Seattle, the cloudiest city in the U.S., the new six-story Bullitt Center produces more than 100 percent of its energy from a cantilevered rooftop solar system extending 20 feet beyond the building.
The award-winning, high-performance building uses only 17 percent the energy of a comparable commercial office building and will generate more than $13 million in carbon reduction benefits during its lifetime, according to a formal study,
The building's locally sourced, triple-glazed windows meet the project's 250-year durability standards to minimize energy and resource waste.
Occupants enjoy an elegant, modern, comfortable place to work with an open floor plan, optimized for natural daylight. The building's ultra-high performance makes it one of the world's most efficient but at a cost not much higher than other high-performance Class A buildings.
What are the challenges of building net zero energy structures, small and large, from single-family homes to multi-family communities? What new technologies, expertise, and equipment are required? What are the costs and the private and social benefits?
These questions and more are answered in The Power of Zero: Learning from the World's Leading Net Zero Energy Buildings by Brad Liljequist and co-authors.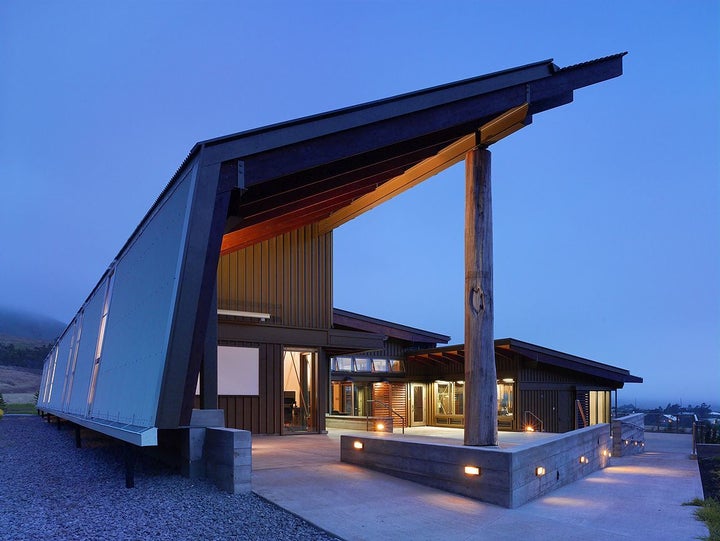 Whether you're an architect, builder, corporate decision-maker, clean energy activist, legislator, student of design, community organizer, or ordinary citizen interested in a cost-effective, comfortable, climate-friendly home, this book is for you.
Read it to learn how to create a net-zero energy building or just to learn about these climate-friendly, state-of-the-art structures.
Net zero energy buildings by definition capture at least as much on-site renewable energy as they use on a net annual basis. There are currently 21 certified net zero energy buildings in the world, and Liljequist's definitive book profiles 19 of them. He believes they could reduce our collective carbon footprint and be crucial for protecting the climate.
Because 41 percent of all U.S. energy is used in buildings, if net zero energy buildings become ubiquitous, they could make possible huge reductions in U.S. fossil fuel consumption and across-the-board energy. That would greatly lessen environmental damage and help reduce greenhouse gas emissions.
To make sure we fully appreciate the climate threat and hence the relevance of net zero energy construction, Liljequist devotes a chapter to recent developments in climate science and their implications. Taking action now to attenuate the climate threat, is "a moral imperative," he writes.
To provide a building's energy needs solely by on-site renewable energy, Liljequist explains the building first must "squeeze out every watt of savings possible."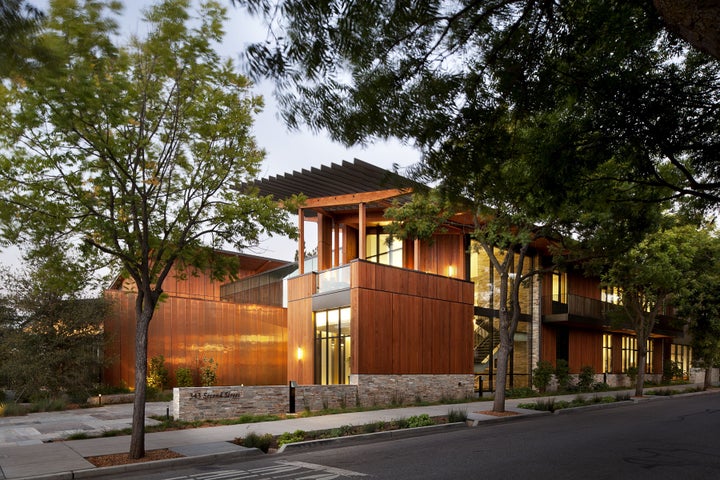 Occupants and sensors control the building's energy use to maximize its capture of clean energy and minimize the need for grid power.
To take full advantage of natural energy flows and the thermal properties of building materials, net zero energy buildings are designed from the outset with an acute awareness of natural energy flows.
"Net zero energy buildings," Liljequist writes, "can be easily designed to use power at their time of peak energy production. . . . they retain cold and heat for longer periods of time. Natural nighttime cooling can be held through the day. . . A net zero building . . . with a small amount of storage . . . will have little demand on the grid."
The book is beautifully designed and profusely illustrated with more than 150 color photos plus many diagrams, charts, and graphs. Most importantly, The Power of Zero is loaded with inspiring, fully documented examples of net zero energy buildings.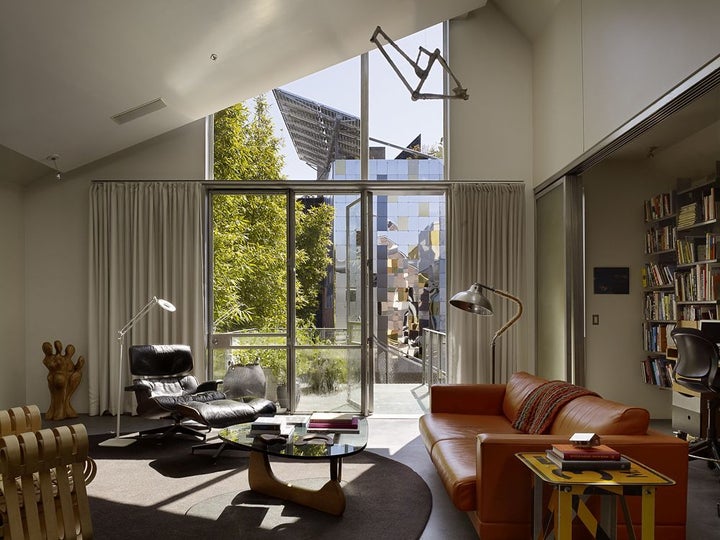 For each project case study, the authors' list the project's climate zone, key design elements, energy technologies, design features, and how the project achieved its zero net energy goals.
The book also provides data on the project size, cost per square foot, financing, and on the energy used, generated, and saved by the building, as well as certifications, contact information, and the architectural and engineering team responsible for the design and construction.
Principal author Liljequist is a leader of the green building movement and an expert on urban design, construction management and sustainable building.
He directed the development of the first multifamily, net zero energy community in the U.S., and he currently directs the Net Zero Energy Buildings and Living Community Challenge Programs at the International Living Future Institute in Seattle, which sponsored the book.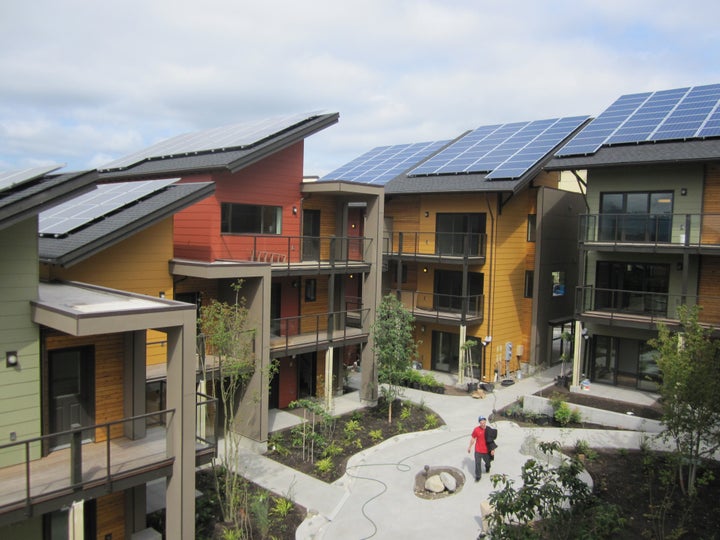 Divided into four main parts, the book first introduces the concept of net zero energy buildings and explains its importance. Then come detailed descriptions of net zero energy projects ranging from single-family homes to commercial, office, and institutional buildings.
The third part of the book focuses on net zero energy communities. Using examples from Canada, the U.S., and Western Europe, Liljequist explains how communities can increase their energy efficiency by sharing heat and power and by reducing the need for private cars.
While Liljequist points out that currently, there are few, if any, net zero energy communities, he has found some highly efficient communities that are largely reliant on renewable energy, or are engaged in net zero energy planning processes.
Using superinsulation, attached greenhouses, and proper building orientation, for example, the Hockerton Housing Project in the UK uses 90 percent less energy than a typical UK building. Grid-connected on-site wind turbines and photovoltaic arrays produce at least 100 percent of the project's energy on a net annual basis.
The Vauban neighborhood of Freiburg, Germany, home to 12,000 people and 2,000 businesses, has achieved a significant reduction in transportation energy by providing ample public transit, restricting parking, and designing streets that favor pedestrians and cyclists rather than cars. Only 30 percent of residents own cars.
Net zero energy community design studies in the U.S. have focused on urban neighborhoods in San Francisco, Normal, Illinois, and on the entire District of Columbia. An International Living Future Institute (ILFI) study team found that San Francisco's Noe Valley neighborhood could in principal generate 140 percent of its building energy needs on a net annual basis and could greatly reduce its transportation energy use.
ILFI has also been collaborating with the District of Columbia's environmental department to project how the district could approach zero net energy. The Institute found that by 2050, the district could produce about two-thirds of its own energy using only rooftop solar energy and had many options available for supplying the remainder of its energy from renewable sources.
The last part of the book deals with the evolution of net zero energy buildings and their role in the future. Here Liljequist correctly points out that net zero energy buildings are just a component in a larger, clean-energy transition. "For us to achieve total elimination of fossil fuels, a deeply integrated revolution in buildings, . . . transportation, and the power grid must occur," he says.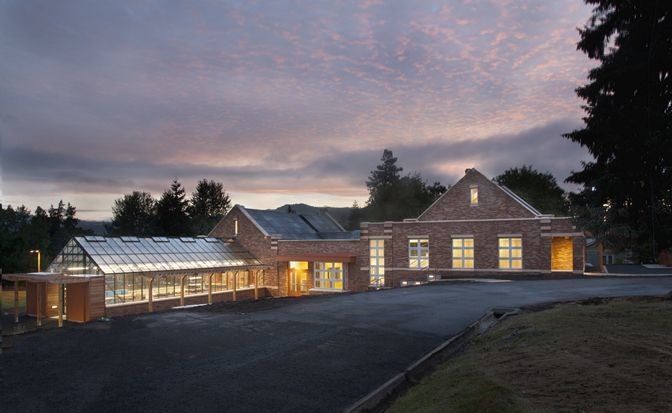 The Power of Zero has some substantive and technical shortcomings. The author clearly looks at energy problems through the lens of a technocrat and environmental planner rather than from the perspective of environmental policy or political analysis.
Coupled with his libertarian faith in "free markets"—which realists know are not free—he seems to believe that as renewable energy gets cheaper, the free market will inexorably bring a clean energy revolution to market in time to avert the climate disaster he fears.
Thus Liljequist writes: "As it becomes cheaper to produce electricity using renewables than with fossil fuel power plants, the shift will be complete, as the free market will do the transformative change on its own."
Liljequist fails to mention the importance of political leadership, citizen engagement in the political process, lobbying, legislation, and the work of environmental organizations in advancing energy efficiency and renewable energy. He also doesn't acknowledge the role of political organizing, mass demonstrations, and, yes, civil disobedience to put political pressure on leaders who are in the thrall of the fossil fuel industry.
The book's final conclusions are instead rather tepid: ". . . . as a compelling technical, environmental, and financial case for renewable and efficient living solidifies, . . . the fossil fuel era will come to an end." No doubt it will, but this type of faith in markets begs the question of when and what we ought to be doing politically to make it happen as fast as possible.
Of far less importance, but distracting nonetheless, are the book's technical shortcomings: unexplained acronyms, like "RCP4.5," jargon, needless repetition, awkward writing, careless editing, and absentee proofreading.
A map of the South Atlantic states, for example, is labeled "East North Central." The writers misspell Ogoniland, the homeland of the Ogoni people.
Describing the effects of ocean acidification on the marine food web—a grave impact of climate change—the author writes that a tiny sensitive marine crustacean, "the pteropod put the spotlight squarely on what is potentially one of the very first real, on-the-ground impacts of our CO2 emissions."
Say what you will about pteropods with spotlights, the ocean acidification effects referred to are in the water, not "on-the-ground."
While the book does have a much-needed glossary, it was incomplete, and the authors didn't provide an index.
Despite some inattention to production detail, this book is on the side of the angels and is loaded with useful information and ideas that will help us advance toward a sustainable future.
Related
Popular in the Community