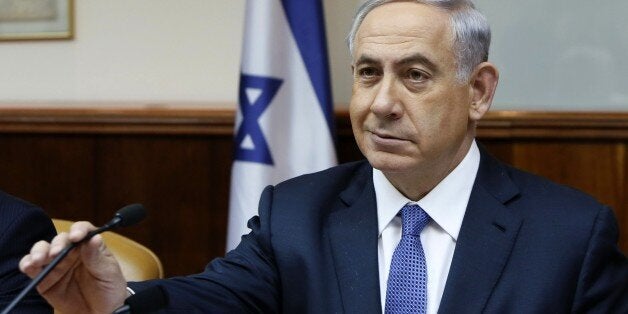 JERUSALEM, Feb 15 (Reuters) - After a deadly shooting at a Denmark synagogue, Israeli Prime Minister Benjamin Netanyahu said on Sunday such attacks will likely continue and Israel would welcome European Jews who choose to move there.
The attacks resembled the deadly shootings in Paris in January at the office of weekly newspaper Charlie Hebdo and two days later at a Jewish supermarket.
Two people were killed in two Copenhagen shootings on Saturday, which police believe were carried out by the same suspect. One person died in an attack at an event promoting freedom of speech and another, a security guard, in the assault at a nearby synagogue.
"This wave of attacks and the murderous anti-Semitic assaults that are part of it is expected to go on," Netanyahu said at the start of his weekly cabinet meeting, describing the shootings as "extremist Islamic terrorism."
"Jews deserve protection in every country but we say to Jews, to our brothers and sisters, Israel is your home. We are preparing and calling for the absorption of mass immigration from Europe," Netanyahu said.
The Israeli leader made similar remarks in January after the Paris attacks. His comments then appeared to upset French leaders as they sought to reassure the shaken Jewish community that it was safe to stay in France.
In 2004, then-Israeli Prime Minister Ariel Sharon angered Paris by urging French Jews to flee "the wildest anti-Semitism" in their native country and come to Israel. Netanyahu has avoided making such an explicit call for Jews to up and leave.
Under Israel's Law of Return, anyone with at least one Jewish grandparent has a right of immigration to Israel and, once there, can receive Israeli citizenship automatically.
The cabinet later on Sunday submitted a plan to encourage the absorption of Jews from France, Belgium and Ukraine, and would discuss immigration from other European countries at a later date. (Writing by Maayan Lubell; Editing by Mark Heinrich)
Popular in the Community