Israeli Prime Minister Benjamin Netanyahu's son, Yair, on Wednesday posted a statement to his Facebook page, weighing in on the deadly white supremacist rally in Charlottesville, Virginia, in which he drew an equivalence between what he referred to as far-right "scum" and leftist "thugs."
"To put things in perspective. I'm a Jew, I'm an Israeli, the neo nazis scums in Virginia hate me and my country. But they belong to the past. Their breed is dying out," the 26-year-old Netanyahu said.
"However the thugs of Antifa and BLM who hate my country (and America too in my view) just as much are getting stronger and stronger and becoming super dominant in American universities and public life," he said.
Yair Netanyahu's framing of the Charlottesville rally echoed U.S. President Donald Trump's widely criticized remarks on Tuesday at Trump Tower, where the president doubled down on his initial statement blaming "both sides" following Saturday's white supremacist demonstrations. The event saw clashes between far-right extremist groups and Antifa counterprotesters. In one incident during the day, a car driven by an alleged neo-Nazi rammed into a crowd in Charlottesville, killing anti-racist protester Heather Heyer.
Trump's subdued condemnations of white supremacists and claims that there were "very fine people on both sides" of the Charlottesville rallies have been the subject of derision from both national parities and several prominent international politicians, including Vice Chancellor of Germany Sigmar Gabriel who said he was "shocked" Trump did not condemn the far-right extremists involved.
Prime Minister Netanyahu also issued a condemnation Tuesday of the anti-Semitism displayed at the Charlottesville rally and the neo-Nazi presence, stating on his official Twitter account that he was "outraged by expressions of anti-Semitism, neo-Nazism and racism." But unlike several other world leaders and politicians, Netanyahu waited days before issuing a statement on the events and received some criticism over his silence.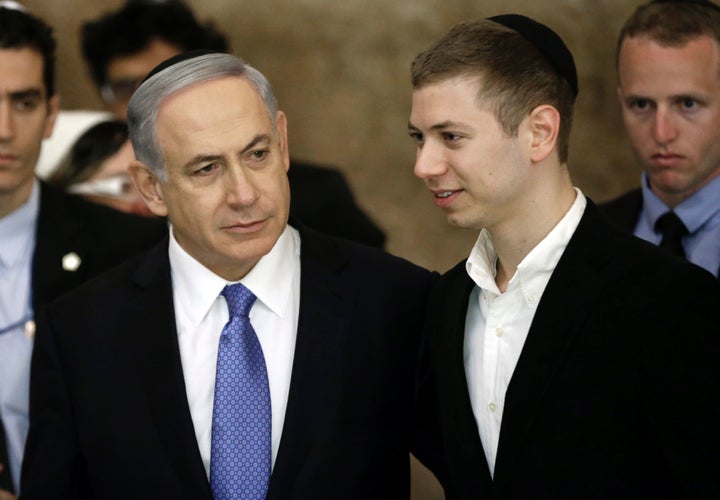 Yair, the eldest son of the prime minister, has become increasingly prevalent in Israeli media this year after being implicated in a number of scandals.
Authorities have questioned Yair, along with his mother Sara Netanyahu, as part of an intensifying corruption probe surrounding the family. Last week, left-wing think tank Molad launched a libel lawsuit against Yair following a disparaging Facebook post he made about the group after it wrote an article criticizing his lavish lifestyle.
Yair was also the subject of a bizarre incident several weeks ago, during which one of the Netanyahu's neighbors accused him of failing to pick up family dog Kaya's feces during a walk. When the neighbor confronted Yair, she said that he gave her a middle finger gesture and then walked away. The neighbor's Facebook post about the alleged incident was shared thousands of times by Israeli social media users.
Related
Before You Go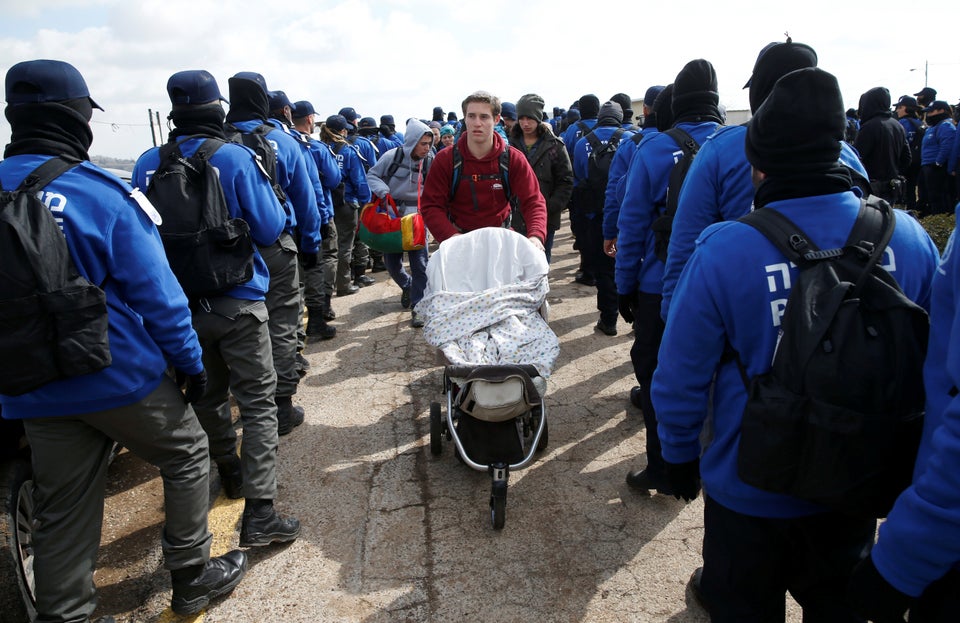 Israeli Settlers Removed From West Bank Outpost
Popular in the Community