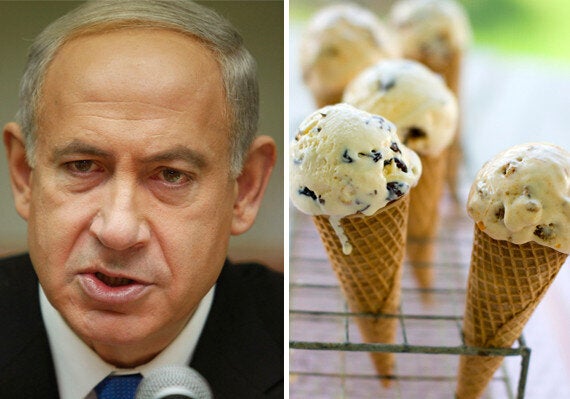 If Israeli Prime Minister Binyamin Netanyahu were ice cream, he'd undoubtedly be rocky road.
Not only does the flavor speak volumes about the tumultuous Israeli-Palestinian peace process, but it also captures Netanyahu's latest struggle: his losing battle to keep a state-funded budget for luxury ice-cream at his official residence.
The Prime Minister's Bureau stressed that the deal was nothing more than "a master contract meant to accommodate guests at the prime minister's official residence, and did not necessarily mean the entire sum would be spent."
Netanyahu reportedly prefers vanilla and pistachio.
His political opponents, meanwhile, have eagerly taken the story as an opportunity to paint the leader as out-of-touch. (They also have taken to Photoshopping the leader and ice cream into humorous situations.)
As the Guardian points out, Shelley Yacimovich, head of the anti-Netanyahu Labor Party, remarked on Facebook, "If there's no bread, let them eat ice cream. Should we laugh or cry? Was that what he meant when he said there are no 'free meals'?"
No matter what happens, let's all hope cooler heads prevail.
Related
Before You Go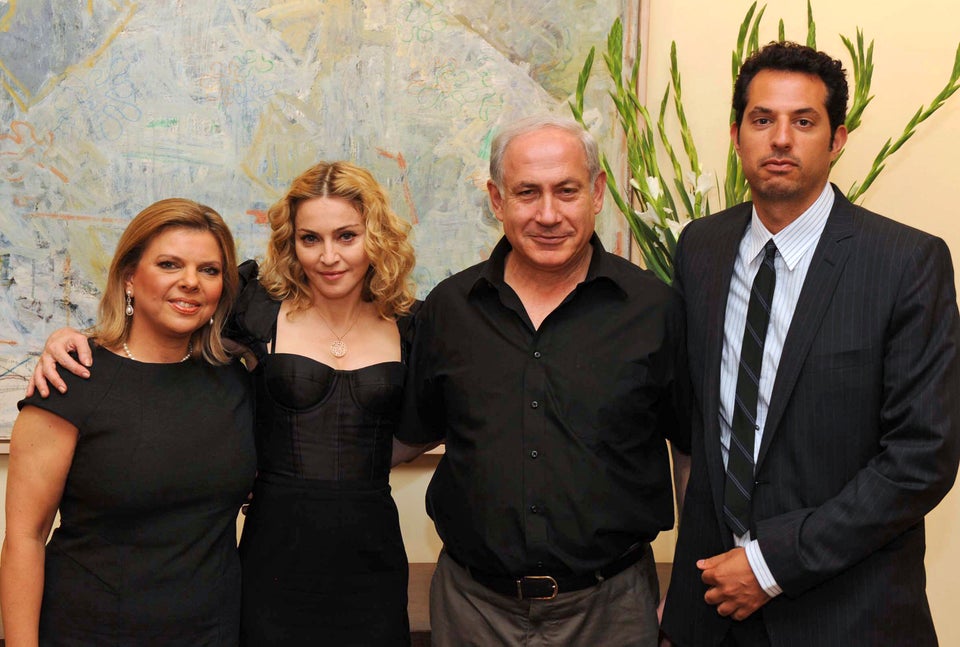 Bibi And The Ladies
Popular in the Community