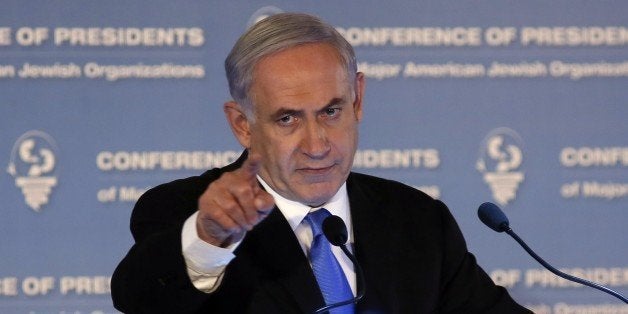 Having made an annual gift to Israel (usually through my local Jewish federation) without a break for 41 years, I have always supported the Zionist vision of a democratic, pluralistic state that -- while majority Jewish -- would always treat every citizen equally. Freedom of religion and open cultural expression for all are essential parts of that vision. That Zionist vision rallied most Jews in the early days of the State of Israel as it struggled for its very existence amidst avowed enemies. All of those who cared about Israel in those days supported its government because Israel was fragile and endangered.
In the 67 years of Israel's existence, it has gone from a struggling and impoverished country to a technological juggernaut with an economy stronger than those of several European countries. And it has developed a remarkably formidable military for a country of its size. That does not have to conflict with the Zionist vision of my youth. But that vision will only be fulfilled when there is fully equal treatment for Israel's Arab citizens, a system of social welfare and education that provides for all Israelis, and a peace agreement that creates a Palestinian state so that Palestinians can shape their own destiny and Israel can cease to be an occupying power.
What does conflict with the early Zionist vision is an Israeli government that continues to build in the West Bank and deprives Palestinians of control over their land. The expenditures to expand the settlements in the West Bank not only are unjust to Palestinians; they warp the Israeli budget and psyche in a way antithetical to the original Zionist vision that many of us still support.
That is the context in which we should understand the actions of Prime Minister Benjamin Netanyahu, which have led me to write my first fully public statement criticizing a sitting Israeli government official. This statement comes after careful consideration because I am heartbroken about the current state of affairs. Like an increasing number of American Jews, I want to make it clear that Netanyahu does not speak for me.
The Netanyahu government includes political parties committed to retaining possession of the West Bank in perpetuity. Netanyahu himself has thrown up roadblocks to successful negotiation. Unwilling for political reasons to publicly acknowledge that he will not enter into an equitable land-for-peace deal with the Palestinians, he has damaged Israel's reputation in the world and significantly undermined the democratic, pluralistic vision of Zionism and the moral core of Israeli life.
Netanyahu's decision to accept Republican leaders' invitation to address Congress has dealt a major blow to the long-time United States-Israel alliance, in which partisan politics have until now been kept at bay. Netanyahu's upcoming speech demonstrates that Netanyahu is siding with conservative Republicans and evangelical Christians who support his vision of a greater Israel rather than land-for-peace. Taking the Republican side is an attack on President Obama and the Democratic Party. Netanyahu's official reason is that he wants to speak out on Iran. The irony is that in taking this route, he has disrupted a carefully shaped campaign by American Jewish leaders and others committed to containing Iran's nuclear ambitions that would have probably resulted in sanctions being passed by Congress had he not thrown this monkey wrench into the works.
A second motive for his scheduled appearance is to bolster his chances to remain Prime Minister in the upcoming Israeli elections. His appearance will take place shortly before the election. His decision to pursue the Congressional invitation comes at the cost of a serious rupture with the leaders of the American Jewish community, who privately overwhelmingly object to Netanyahu's decision. They were shocked not to have been consulted before Netanyahu made his announcement.
Netanyahu has stated that in coming to speak to Congress, he represents the voice of world Jewry. At best, that claim is a delusion, and at worse, a self-serving lie. There has never been any one person able to speak for world Jewry, an ideologically, theologically, and culturally diverse group of communities. He surely does not speak for me, nor for thousands of active, Jews committed to Israel.
With Israel still endangered by enemies, including Hamas, the Islamic State, Hezbollah and Iran, those who care about its future must continue to speak out and offer it political and moral support. At the same time, we need to be frank about the dangers to the Zionist dream that arise from within Israel. These include: those who want to continue expanding settlements in the West Bank, those who want the Chief Rabbinate to control of Jewish status in Israel, and those who undermine efforts at a successful peace agreement between Israel and a Palestinian state.
Whereas in the 1950s and '60s supporting Israel entailed supporting successive governments and staying united behind them, now supporting a democratic, pluralist and just vision for Israel means speaking out against Netanyahu and his allies, who are undermining the foundations of a land I love.
Calling all HuffPost superfans!
Sign up for membership to become a founding member and help shape HuffPost's next chapter