Angered by the news that several of his colleagues planned to skip a welcoming ceremony for President Donald Trump, Israeli Prime Minister Benjamin Netanyahu on Sunday made attendance to the event mandatory for cabinet members.
Netanyahu became incensed when he learned during a meeting with coalition leaders that several ministers were not planning to attend Trump's arrival at Ben-Gurion International Airport the following day, several Israeli news outlets reported over the weekend.
Netanyahu's cabinet secretary had informed the prime minister that some ministers did not want to attend because they would have had to wait several hours on the tarmac for Trump's arrival, according to The Jerusalem Post. While The Times of Israel reported other ministers had argued they didn't want to cancel their regular plans given that the American president wasn't even planning to shake their hands.
Finance Minister Moshe Kahlon, Culture and Sports Minister Miri Regev, and Tourism Minister Yariv Levin were among those cabinet members planning to skip the ceremony.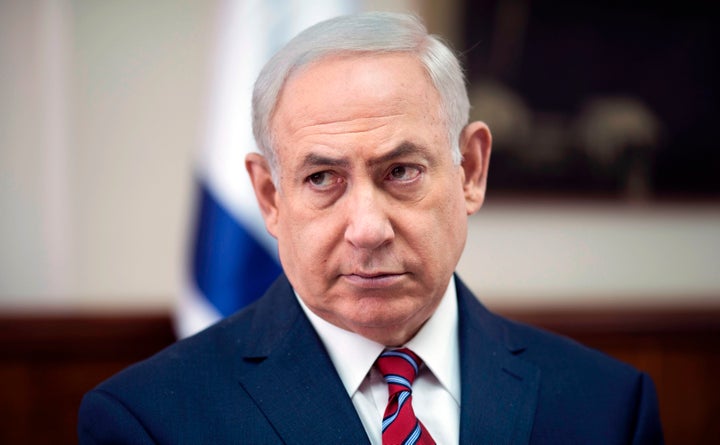 Trump is scheduled to arrive in Israel on Monday afternoon on the second leg of his inaugural international trip.
During the 28-hour-long visit to Israel and the Palestinian territories, the Trump administration hopes to set the tone for its efforts to end the Israeli-Palestinian conflict. Trump, who is accompanied by his senior adviser and son-in-law Jared Kushner and his Mideast envoy, Jason Greenblatt, is set to meet with both Israeli and Palestinian leaders.
But plans for the brief visit have already changed several times. As Haaretz reported, Trump was originally set to be welcomed in an extensive ceremony at the airport attended by all cabinet ministers and other senior state officials. When the White House requested to cut short the reception because of the weather, cabinet members were disinvited from the event. But on Saturday, the ministers were reinvited, this time to watch the ceremony from the sidelines. The newspaper said that the ministers were also requested to arrive several hours ahead of Trump's arrival for security checks.
After arriving at Ben-Gurion, Trump is flying to Jerusalem, where he will meet with Israeli President Reuven Rivlin and dine with Prime Minister Netanyahu and his wife. On Tuesday, the president is headed to Bethlehem to meet with Palestinian President Mahmoud Abbas.
That same day, he's also scheduled to visit the Western Wall and the Church of the Holy Sepulchre. A 15 minutes-stop at Yad Vashem, the Holocaust museum in Jerusalem, will be extended to last half an hour. Later that day, Trump is also expected to give a speech at the nearby Israel Museum.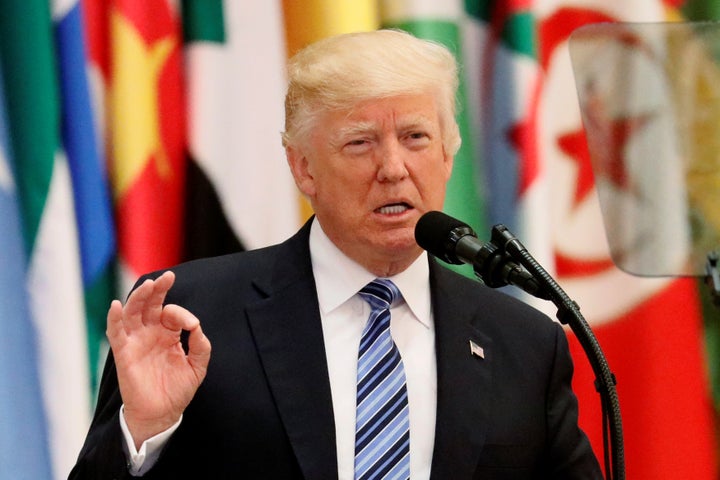 Trump started off his first international trip in Saudi Arabia, where the president and his family received a lavish welcome.
Trump on Saturday officially announced a $110 billion arms deal with the kingdom. And on Sunday, the president delivered a speech at the Arab Islamic American Summit in Riyadh, condemning what he called the "crisis of Islamic extremism" and calling on Arab countries to drive out extremists.
Calling all HuffPost superfans!
Sign up for membership to become a founding member and help shape HuffPost's next chapter
BEFORE YOU GO
PHOTO GALLERY
Israeli Settlers Removed From West Bank Outpost