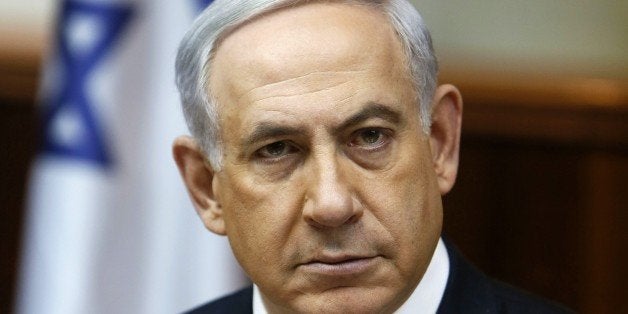 WASHINGTON -- A congressman urging Israeli Prime Minister Benjamin Netanyahu to delay his speech to Congress next month said more than 20 of his colleagues now back his effort.
Rep. Keith Ellison (D-Minn.) told the Huffington Post on Tuesday that he was buoyed the growing number of signatories on his letter to House Speaker John Boehner (R-Ohio), urging that Netanyahu's appearance be postponed until after the U.S. finishes diplomatic negotiations with Iran, as well as announcements from some senior Democrats that they would skip the Netanyahu speech.
The speech, still scheduled for March 3, did not come up during a meeting between members of the Congressional Black Caucus and President Barack Obama on Tuesday afternoon. But it was discussed among members who filtered out of the West Wing after the 1 1/2-hour talk.
"We are above 20 now," said Ellison, referring to signers of his letter. "But the more interesting development is the large number of people saying they're not going. Obviously I'm not going. I'm trying to postpone the thing altogether. But Rep. G.K. Butterfield, chair of the Black Caucus, said he's not going. There is just this growing number of people who are not going to go. So, it is actually, you know, a real mistake on behalf of Speaker Boehner."
Rep. Charlie Rangel (D-N.Y.), who has said that he, too, would skip the speech, told The Huffington Post that he was hopeful that "it won't be necessary for [others] to make that decision" of whether to attend.
"I've been trying to think of some good that can come out of it and I can't imagine as a long friend and supporter of Israel, I don't know why they would participate in what appears to be a partisan political scheme, if you will," Rangel said.
The effort to dissuade Netanyahu from showing (or to convince Boehner to rescind the invitation) has been aided, in part, by outside groups. Ellison said the liberal Israel advocacy group J Street had been pushing his letter to offices on the Hill, along with "community groups interested in moving it."
But Netanyahu so far has given no indication of backing off plans for the speech.
"A bad deal with Iran is forming in Munich that will endanger Israel's existence," Netanyahu said at an event for his Likud Party. "Therefore, I am determined to go to Washington and present Israel's position before the members of Congress and the American people."
Calling all HuffPost superfans!
Sign up for membership to become a founding member and help shape HuffPost's next chapter
BEFORE YOU GO
PHOTO GALLERY
John Boehner's Lips Are Sealed