If your roommate has zero chill, preventing you and bae from getting your much deserved alone time, you can always rent Airbnb's "Netflix & Chill Room" for an evening.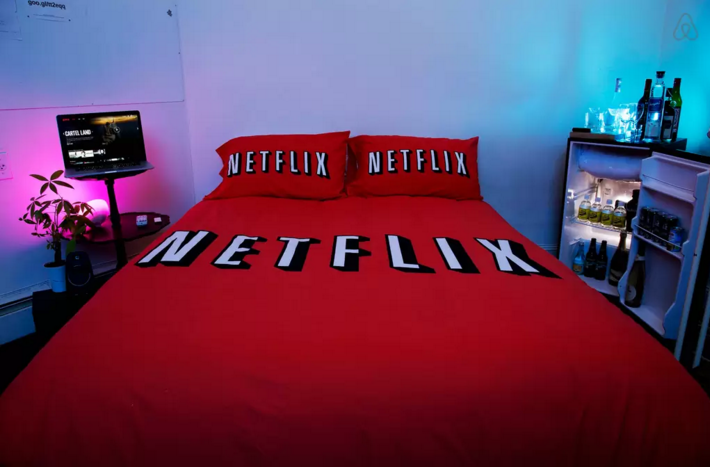 The romantic room, which is located in New York City's West Village, is listed on AirBnB for $400 a night. If Netflix goes down in the place for some horrifying reason, the rest of the neighborhood is alive with cute and cozy candlelit restaurants, jazz bars and much more for you and your honey to step out into and enjoy (ew, just kidding).
The lofted space on Cornelia street was reportedly listed for $150 per night before its transformation. Now, it's well-supplied with an HD projector connected to AppleTV and Netflix accounts and surround sound speakers, a large bathroom with a marble finish, a fully-stocked mini bar that includes Champagne, wine, spirits and soda and, of course, the "original" Netflix and chill bed.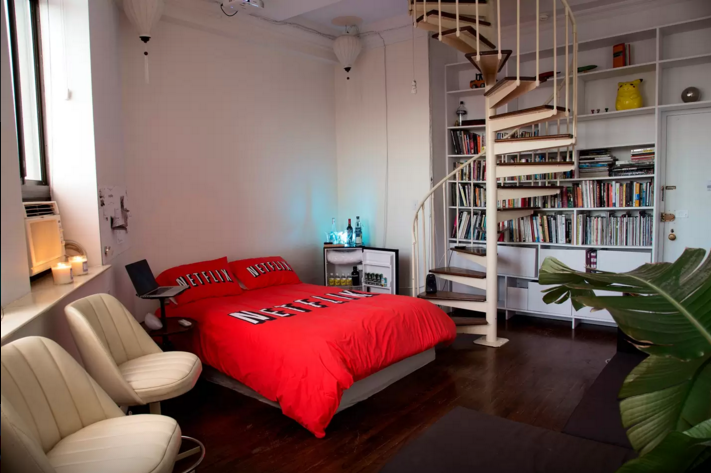 And since you were wondering, no, condoms are not provided for renters.
Tom Galle, who collaborated with the conceptual and installation artists of Art404 on the apartment, told the New York Daily News that the room wasn't designed strictly for sex, despite its theme.
"[Guests] experience something different than just going to a hotel," he said. "It's bringing a part of the Internet to a real life experience. You don't have to sleep with a girl there or a guy there, we're just bringing the joke to real life."
The room is currently available on Saturdays only. "If you have a week of Netflix and Chill nights, the experience would dull over the week. So we want to keep it to that one pinnacle moment," Alyssa Davis, one of the artists who worked on the room, told the Daily News.
If you do choose to book a stay, you may want to implement the age-old "black light test" before losing your deposit.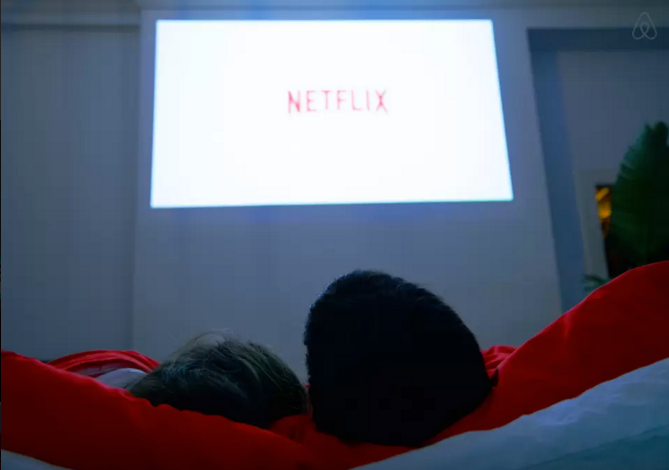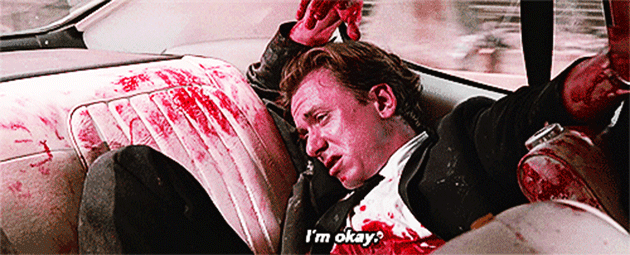 12 Highest-Rated Movies on Netflix