Last year, "Netflix and chill" became slang for "doing sex during 'Hemlock Grove,'" but a trip down Internet memory lane reveals the video service has long traded on its ability to help you get lucky.
We used oldweb.today -- a tool that lets you visit archived versions of websites -- to see what Netflix.com looked like back in 2006. Here's what we found: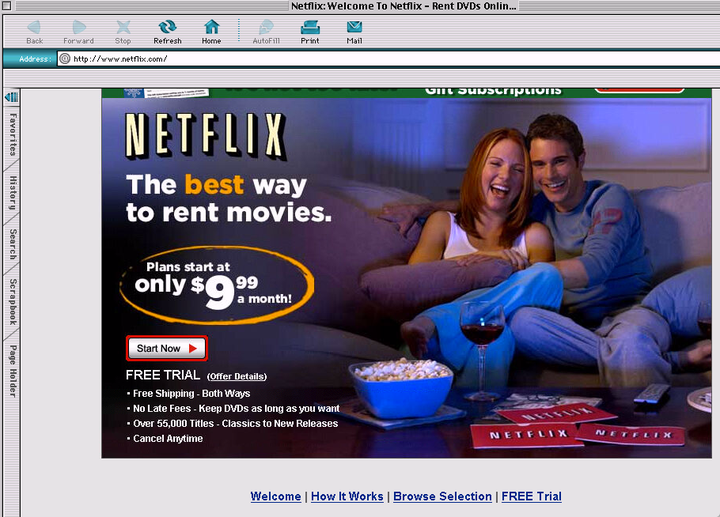 We see a couple sitting with a bowl of popcorn and one glass of wine. (Very responsible to share just one glass.) There's a cluster of Netflix DVD envelopes in front of them. It's cute.
Except... what's going on with this couple exactly? Let's take a closer look.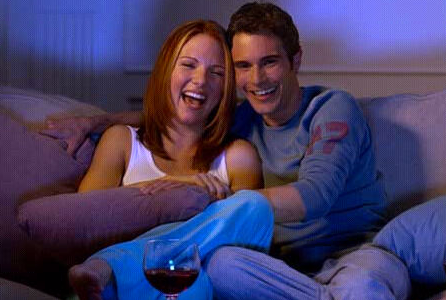 So far, so good. Looks like puppy love. 💖
Except... wait. There are two people here, but only three hands.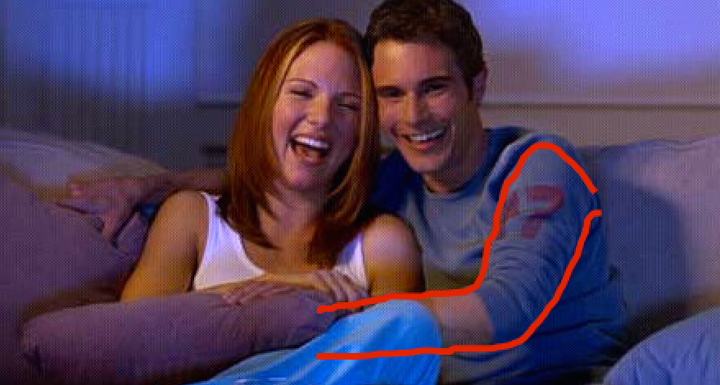 Looks like Netflix might have been ahead of the curve in more ways than we realized. Now get a room, you two.
Also on HuffPost -- The 12 Highest Rated Movies On Netflix:
PHOTO GALLERY
12 Highest-Rated Movies on Netflix
Calling all HuffPost superfans!
Sign up for membership to become a founding member and help shape HuffPost's next chapter