Former Obama administration official Susan Rice is joining the streaming company's board of directors, Netflix announced Wednesday. The news prompted outrage from conservatives who claim Rice misled the public about the 2012 attacks on the American consulate in Benghazi, Libya. Rice, who was serving as U.S. ambassador to the United Nations at the time, initially attributed the attacks on the U.S. mission to an anti-Muslim YouTube video. Former President Barack Obama named her his national security adviser in 2013.
The National Center for Public Policy Research, a right-wing think tank, lambasted Netflix's move in a press release, calling Rice an "Obama Crony" and urging the company's investors to oppose her addition.
"This Obama Administration influence only serves to enforce corporate America's leftward tilt," said Justin Danhof, director of the group's Free Enterprise Project, in the statement.
Conservative media outlets were quick to criticize the announcement.
"Noted Story Teller [sic] Susan Rice Named To Netflix Board," read a headline on the conservative website Daily Caller.
This isn't the first time that Netflix has provoked right-wing consternation. The streaming service is reportedly negotiating a content deal with Obama, which conservatives see as evidence of the service's left-leaning slant.
"Right now, 13 Hours: The Secret Soldiers of Benghazi is available on Netflix," wrote Philip Wegmann in an op-ed criticizing the negotiations for the conservative Washington Examiner. "Not available on that streaming site? The YouTube video the Obama administration falsely blamed for inciting the 2012 terrorist attack on our embassy in Libya…"
Rice's appointment has prompted some conservatives on social media to say they are canceling their Netflix subscriptions, with the #BoycottNetflix hashtag gaining steam this week.
Ralph Zazula, a Massachusetts-based conservative political consultant is participating in the boycott.
″[Rice] certainly seems to be somebody that, if you're a conservative, would not have the best interests of the country at heart," Zazula told HuffPost.
Zazula, 64, added he also doesn't buy French wines "because of the way Jews are treated in France," stopped following his beloved Boston Celtics because NBA players have become "hoodlums" who all "seem to be beating up their girlfriends" and usually borrows DVDs to avoid supporting a supposedly liberal Hollywood studio.
"The world, by and large, is a liberal bastion," Zazula said.
Chris McCoy, a civil litigation attorney in Lakewood, Colorado, and another participant in the boycott, expressed similar sentiments to HuffPost. McCoy says he has previously stopped eating at McDonald's, because a franchise in Linwood, California, flipped the iconic "M" to a "W" in honor of International Women's Day. He also cancelled his subscription to the music-streaming service Spotify after it banned white supremacist bands.
McCoy, 46, says he isn't offended by International Women's Day and opposes white supremacy, but he is put off by what he perceives as a larger trend of companies exhibiting a liberal bent.
Media companies, McCoy added, "don't care about the third of the country that are Trump supporters. Media companies in the Bay Area don't believe that there are people who do support the Trump agenda."
Requests for comment from Netflix were not returned, though conservative frustration with the service doesn't appear to be adversely affecting its business too much ― the company's stock is up over 50 percent in 2018.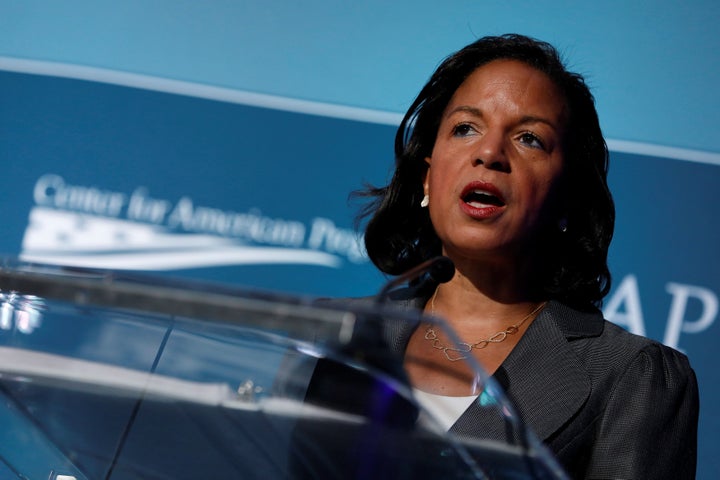 Popular in the Community