The news comes a day after "Star Trek: Discovery" actor Anthony Rapp accused "House of Cards" star Kevin Spacey of sexually harassing him at a party in 1986 when he was 14 years old and Spacey was 26.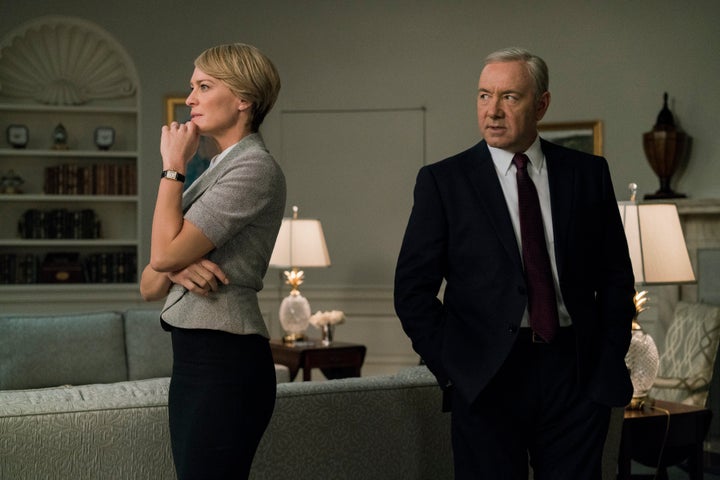 "Media Rights Capital and Netflix are deeply troubled by last night's news concerning Kevin Spacey," the statement, provided to HuffPost, reads. "In response to last night's revelations, executives from both of our companies arrived in Baltimore this afternoon to meet with our cast and crew to ensure that they continue to feel safe and supported. As previously scheduled, Kevin Spacey is not working on set at this time."
On Monday, Spacey responded to Rapp's accusation with a statement on Twitter where he also came out as gay.
Spacey also said in his statement that he did not recall the incident — citing time and alcohol as the reason — but offered an apology.
"I honestly do not remember the encounter, it would have been over 30 years ago," Spacey wrote. "But if I did behave then as he describes, I owe him the sincerest apology for what would have been deeply inappropriate drunken behavior, and I am sorry for the feelings he describes having carried with him all these years."
"Men who improperly harass or assault do not do so because they are gay or straight — that is a deflection," Takei told The Hollywood Reporter. "They do so because they have the power, and they chose to abuse it."