After a fairly slow summer, Netflix finally has a month jam-packed with new things to watch.
The service adds quite a few movies on Aug. 1, with highlights including "Four Weddings and a Funeral," "Groundhog Day," "Jackie Brown" and the original "Rocky" series. Adding "Four Weddings and a Funeral" this month seems like a shrewd move, given that Hulu debuts an adaptation of that movie on July 31.
I'm also excited for a few Netflix Originals this month. I can't imagine I won't like the new seasons of "Dear White People," "Derry Girls," "GLOW" and "Mindhunter." The most notable Netflix Original film is kind of a weird one: Marlon Wayans produces and stars in "Sextuplets," a movie in which Wayans plays each of the sextuplet characters. Netflix even had Wayans present its "What to Watch in August" video, which you can watch above. Normally those monthly "What to Watch" videos don't have presenters.
Although I probably will not actually watch it, I'm also excited for the existence of the Netflix film "Falling Inn Love," because that title is wild.
Movies leaving the service on Aug. 1 include "Fear and Loathing in Las Vegas," "Good Will Hunting," "Hot Fuzz," "Scarface," "The Hurt Locker" and "Zombieland." The "Slow TV" collection will leave Netflix on Aug. 5, which means Netflix will be a little less weird.
Read below for the full list of arrivals and departures.
And, if you want to stay informed on what's joining Netflix on a weekly basis, be sure to subscribe to the Streamline newsletter.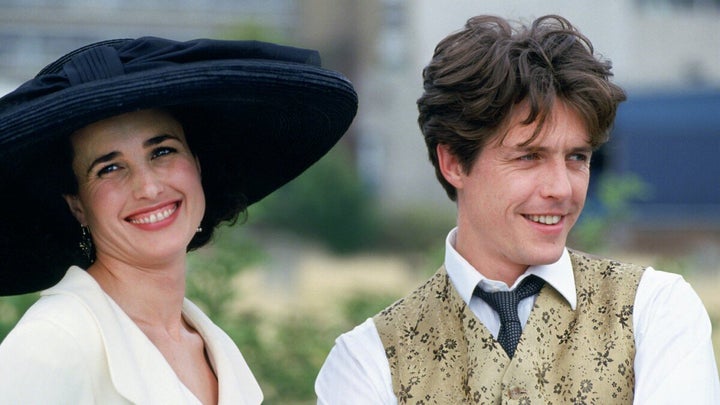 Superlatives For Arrivals
Unique Titles I Don't Recognize
"The Naked Director"
"Spirit Riding Free: Pony Tales"
"True and the Rainbow Kingdom: Wild Wild Yetis"
Title That Could Be the Name of Every Show Ever Made
"Why Do Fools Fall in Love"
Most Likely to Become a Successful Athlete Or Become Nothing At All
"Basketball or Nothing"
Better Than Us
"Better Than Us"
Most Likely To Find Love Inn A Scenario Innvolving An Inn
"Falling Inn Love"
Best InBESTigators
"The InBESTigators"
Best Chance of Featuring an Animal
"Groundhog Day"

Arrivals
"Are We Done Yet?"
"Boyka: Undisputed"
"Four Weddings and a Funeral"
"Groundhog Day"
"Horns"
"Jackie Brown"
"Jupiter Ascending"
"Now and Then"
"Panic Room"
"Rocky"
"Rocky II"
"Rocky III"
"Rocky IV"
"Rocky V"
"Sex and the City: The Movie"
"Something's Gotta Give"
"The Bank Job"
"The House Bunny"
"The Sinner: Julian"
"To Wong Foo, Thanks for Everything! Julie Newmar"
"Why Do Fools Fall in Love"
"Ask the StoryBots" (Season 3, Netflix Family)
"Basketball or Nothing" (Netflix Original)
"Dear White People" (Volume 3, Netflix Original)
"Derry Girls: Season 2 (Netflix Original)
"Otherhood" (Netflix Film)
"She-Ra and the Princesses of Power" (Season 3, Netflix Family)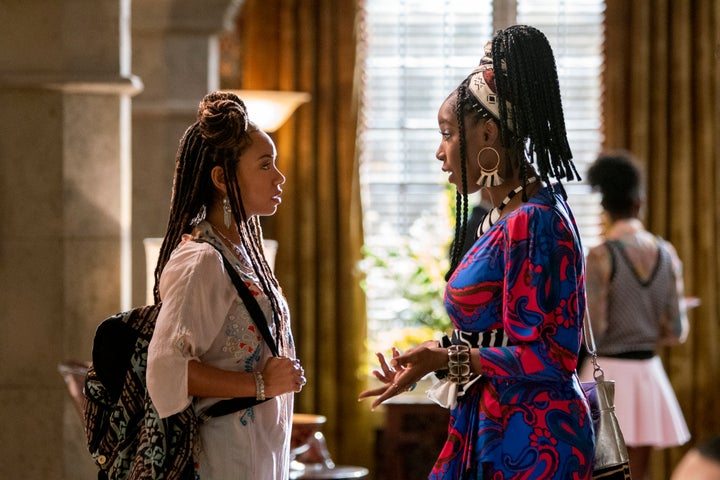 "Patriot Act with Hasan Minhaj" (Volume 4, Netflix Original)
"Enter the Anime" (Netflix Original)
"No Good Nick" (Part 2, Netflix Family)
"Screwball"
"Sebastian Maniscalco: Why Would You Do That?"
"Dollar" (Netflix Original)
"Jane The Virgin" (Season 5)
"Judy Moody and the Not Bummer Summer"
"The Naked Director" (Netflix Original)
"Wu Assassins" (Netflix Original)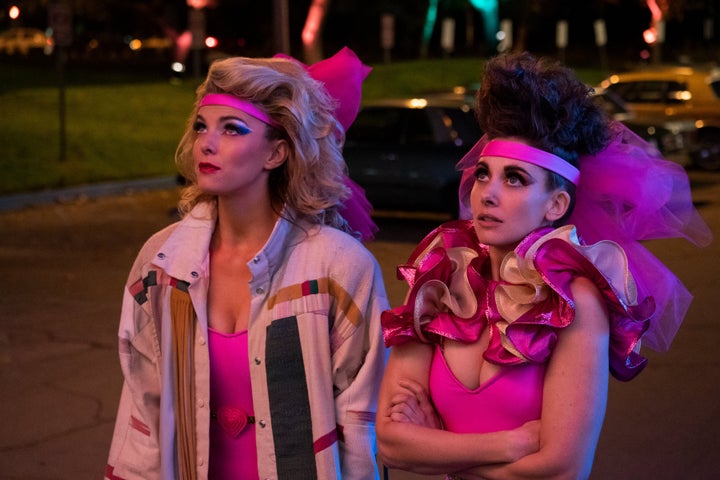 "Cable Girls" (Season 4, Netflix Original)
"The Family" (Netflix Original)
"GLOW" (Season 3, Netflix Original)
"The InBESTigators" (Netflix Family)
"iZombie" (Season 5)
"Rocko's Modern Life: Static Cling" (Netflix Family)
"Sintonia" (Netflix Original)
"Spirit Riding Free: Pony Tales" (Netflix Family)
"Tiny House Nation" (Volume 1)
"Knightfall" (Season 2)
"Tiffany Haddish Presents: They Ready" (Netflix Original)
"Cannon Busters" (Netflix Anime)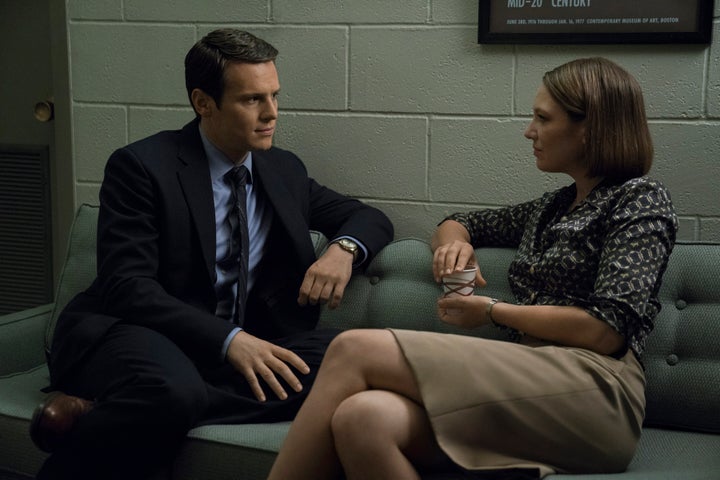 "45 rpm" (Netflix Original)
"Apache: La vida de Carlos Tevez" (Netflix Original)
"Better Than Us" (Netflix Original)
"Diagnosis" (Netflix Original)
"Frontera verde" (Netflix Original)
"Invader Zim: Enter the Florpus" (Netflix Family)
"The Little Switzerland" (Netflix Film)
"MINDHUNTER" (Season 2, Netflix Original)
"QB1: Beyond the Lights" (Season 3, Netflix Original)
"Selfless"
"Sextuplets" (Netflix Film)
"Super Monsters Back to School" (Netflix Family)
"Victim Number 8" (Netflix Original)
"Gangs of New York"
"Simon Amstell: Set Free" (Netflix Original)
"American Factory" (Netflix Original)
"Hyperdrive" (Netflix Original)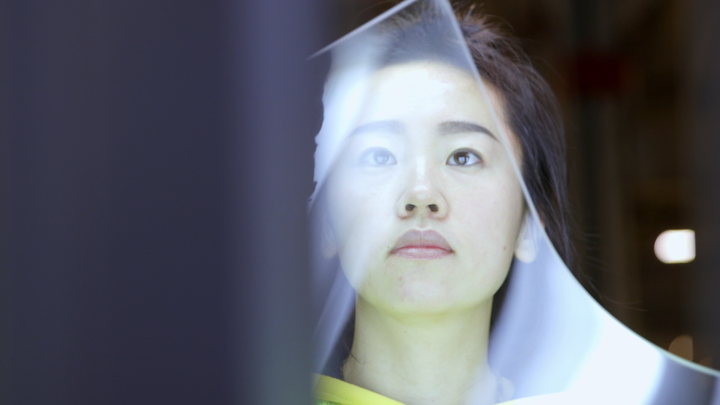 "Love Alarm" (Netflix Original)
"El Pepe: Una vida suprema" (Netflix Original)
"HERO MASK: Part II" (Netflix Anime)
"Rust Valley Restorers" (Netflix Original)
"Million Pound Menu" (Season 2, Netflix Original)
"Trolls: The Beat Goes On!" (Season 7, Netflix Family)
"Droppin' Cash" (Season 2, Netflix Original)
"Falling Inn Love" (Netflix Film)
"Kardec" (Netflix Film)
"Workin' Moms" (Season 3, Netflix Original)
"The A List" (Netflix Original)
"CAROLE & TUESDAY" (Netflix Anime)
"The Dark Crystal: Age of Resistance" (Netflix Original)
"La Grande Classe" (Netflix Film)
"Locked Up" (Season 3)
"Mighty Little Bheem" (Season 2, Netflix Family)
"Styling Hollywood" (Netflix Original)
"True and the Rainbow Kingdom: Wild Wild Yetis" (Netflix Family)
"Un bandido honrado" (Netflix Original)
"Sacred Games" (Season 2, Netflix Original)
Departures
"A Cinderella Story"
"A Cinderella Story: Once Upon a Song"
"Another Cinderella Story"
"Austin Powers in Goldmember"
"Beverly Hills Chihuahua"
"Chuggington" (Season 1-5)
"Death in Paradise" (Season 1-7)
"Fear and Loathing in Las Vegas"
"Final Destination"
"Final Destination 2"
"Final Destination 3"
"Good Will Hunting"
"Gosford Park"
"Hairspray" (1988)
"Hairspray (2007)
"Hot Fuzz"
"Just Friends"
"Legion"
"Poltergeist"
"Scarface"
"Secretariat"
"The Butterfly Effect"
"The Butterfly Effect 2"
"The Da Vinci Code"
"The Fifth Element"
"The Final Destination"
"The Hurt Locker"
"The Master"
"The Village"
"W."
"World War II in Colour"
"World War Two: 1941 and the Man of Steel" (Season 1)
"Zombieland"
"Mothers and Daughters"
"Slow TV" (Collection)
"World War Two: 1942 and Hitler's Soft Underbelly" (Season 1)
"The Hitchhiker's Guide to the Galaxy"