Netflix debuted over 1,000 hours of original content in 2017. As there's roughly 8,760 hours in a year, and we use much of that time working and sleeping, you likely (and hopefully) chose to not stream anywhere close to the full library of original shows and films the platform offers.
"Netflix shows" has become a genre unto itself this year, with the platform's series earning much attention and critical praise. It feels like articles about these shows are everywhere; even the music website, Pitchfork, has apparently written more than 50 articles about "Stranger Things" alone. You could make the argument that "Netflix shows" is this generation's rock 'n' roll. (Don't @ me.)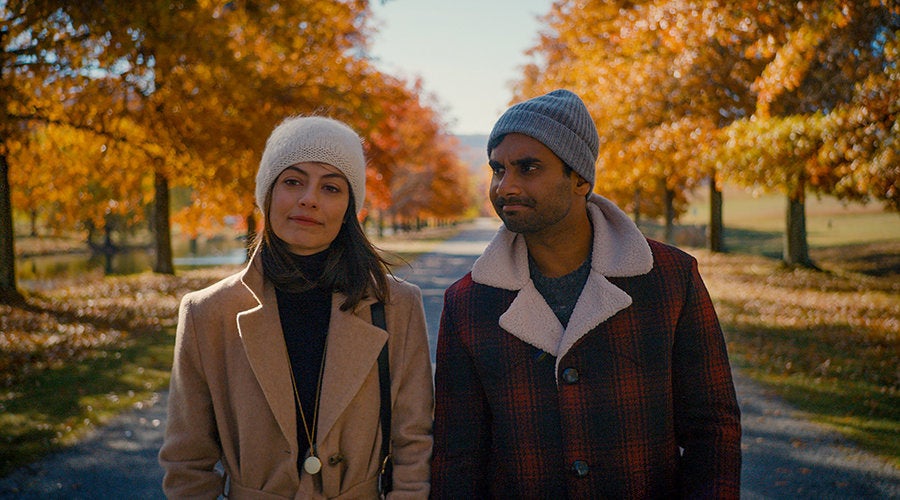 Perhaps this will be the high watermark for the company in retrospect. Netflix is on track to earn $11 billion in revenue this year, but its hard to predict whether that number will continue to rise due to the looming threat to net neutrality and the rise in competition from Apple, Amazon and Facebook in 2018.
Netflix spent around $6 billion on original content for 2017 and has already announced it will spend $8 billion in original content next year.
At the moment, the company is able to afford to greenlight all sorts of projects that never would have made it on network or cable television in previous eras: Think nuanced and well-written, but slow-paced, shows, or niche comedies that appeal to the thousands instead of millions. That might end as competitors ― who get most of their money outside of selling streaming subscriptions ― can throw even larger amounts of investment at spectacles (like Amazon's "Lord of the Rings" project) that could drown out these critically adored, but quiet, projects.
In the meantime though, the platform has produced truly good shows and should get recognition for that. Some of Netflix's biggest stars ― including Kevin Spacey, Louis C.K. and Danny Masterson ― have been dogged and toppled by sexual harassment and assault allegations, and ongoing reporting may continue to find that the company played a questionable role in supporting these figures. But despite these ethical qualms, Netflix produced some truly excellent projects in 2017.
And so, below is a list of the 10 best shows from 2017. 

This is part of Streamline, HuffPost's weekly recommendation service for streaming shows and movies. Every Saturday, Streamline ranks the best shows to watch online, including a specific focus on Netflix. 

The show achieves the balancing act of having plenty to say on the contemporary human experience while being funny enough to make its episodes zip along. This season earned it a deserved Emmy for outstanding writing. The characters' rich lives weren't exactly relatable, but it was hard not to root for them.

Runtime: 10 episodes of ~30 minutes

This is the most innovative and creative comedy show right now. The Maria Bamford vehicle examined the struggles of dealing with a mental health condition while having dreams of succeeding in the entertainment business. A strong satire of Netflix as a ridiculous, potentially too powerful company happened this season.

Runtime: 8 episodes of ~30 minutes

Yet another fantastic season of a growing contingent's favorite show. This season examined the potentially generational aspect of depression, while still somehow being consistently hilarious. Each episode is jam-packed with worthy critiques on society. The cartoon art was as surprisingly beautiful as ever.

Runtime: 12 episodes of ~30 minutes

At first, many were turned off by the concept -- a parody of "Making a Murderer" and "Serial" that focuses on graffiti penises being sprayed on cars. But rather than being cheap or sophomoric, the show was an incisive and jocular portrait of both true crime dramas and current youth culture.

Runtime: 8 episodes of ~30 minutes

At the surface, this is arguably the most traditional show on this list, as it centers around "good guys" versus "criminals." But the show used that extremely popular jumping-off point to examine the very nature of morality and how close anyone could be to slipping into the opposite category.

Runtime: 10 episodes of ~60 minutes

The most popular show on the list, and plausibly Netflix's crown jewel series. This second season was definitely far shakier than the first and there's one episode ("The Lost Sister") that 99.9 percent of viewers seemed to hate. Still, this time around was just about as fun as the original.

Runtime: 9 episodes of ~50 minutes

A clear crowd-pleaser during a year in need of such a thing. Re-examining an ultimately doomed female wrestling league from the 1980s ended up being a perfect choice for the current political and social climate. It was hard not to cheer for the varied and unique characters, despite their flaws.

Runtime: 10 episodes of ~30 minutes

This was definitely overshadowed by that other adaptation of a Margaret Atwood novel out this year, "The Handmaid's Tale." But the show's portrayal of a 1843 story focusing on an immigrant servant convicted of murder had clear parallels to feminist arguments being made today. For many, dystopia isn't something new.

Runtime: 6 episodes of ~60 minutes
#9. Unbreakable Kimmy Schmidt

When this show debuted in 2015, there were few Netflix originals and many people checked out this clear early standout. With so many options to choose from this year, "Kimmy" seemed to get lost, and had far less buzz than before. That's too bad, as it was still as funny and worthy as ever.

Runtime: 13 episodes of ~30 minutes

This season had to deal with losing the main figure that loomed over the previous two seasons, and it did so very well. "Narcos" had the best action sequences out of the Netflix original shows and was a gripping watch with enough subtlety that kept it from being gun-heavy schlock more typical of the genre.

Runtime: 10 episodes of ~50 minutes
Calling all HuffPost superfans!
Sign up for membership to become a founding member and help shape HuffPost's next chapter