The Unbreakable Kimmy Schmidt makes it seem so easy to create an endearing sitcom.
That doesn't explain why so many other sitcoms these days seem forced, stilted and ultimately unfunny. It does mean that the 13 new episodes of Kimmy, which dropped Friday on Netflix, are as welcome as a cluster of spring daffodils.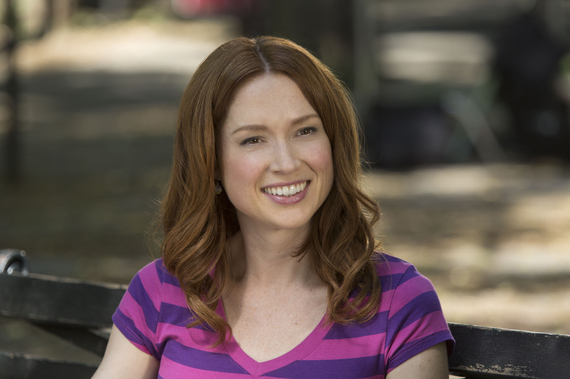 Creator/writers Tina Fey and Robert Carlock have brought the core four characters back, starting with Ellie Kemper (above) as Kimmy. For those who tuned in late, Kimmy was imprisoned for years by a lunatic cult leader in Indiana and upon liberation moved to New York to make up for all the lost time and lost experiences.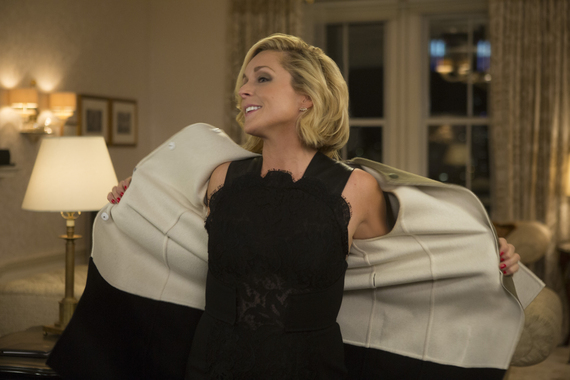 Once she got to New York she fell in with three endearingly wacky new friends: Titus Andromedon (Tituss Burgess), a gay aspiring singer who became her roommate; Lillian Kaushtupper (Carol Kane), their landlady; and Jacqueline White (Jane Krakowski) (above), an oblivious, self-absorbed socialite who hired Kimmy as a nanny.
It's an unusual nuclear family, but considering Kimmy's last family experience, she's not complaining. This new group might drive you nuts sometimes, but they're harmless, and they're perfect insulation against the harsh side of the big city.
A good part of the first season was devoted to setups and the inevitable, amusing culture shock that Kimmy experienced after a decade out of the loop.
By the end of the first season the show had sensibly begun to shift gears, as the characters fell into new adventures and started developing new dramas.
Jackie, for instance, decided she was Native American - don't ask - and that she needed to immerse herself in her new true culture. In the first episode of the second season we see how that's working out, and the answer, honestly, is "not well."
She won't wear her contact lenses, for instance, because they turn her eyes a non-native color. So she keeps bumping into things. Yes, you could say that's a metaphor.
Jackie's epiphany also meant Kimmy had lost her job, which is a matter of some concern, particularly since Kimmy is also afraid she may have lost her boyfriend, after he explained that he was in a green card marriage.
Titus, meanwhile, runs into his ex-wife, which isn't something you'd expect Titus to have. That leads us into Titus's backstory, like how he decided he was no longer Ronald Wilkerson.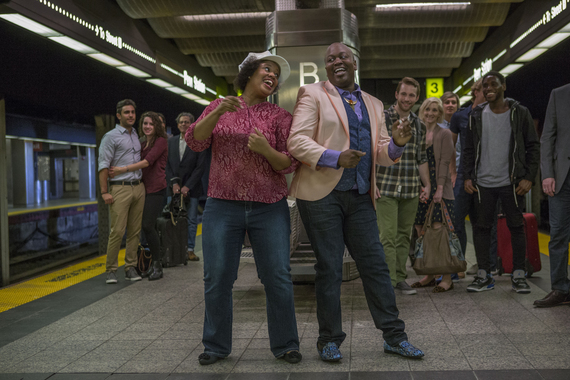 It's a silly, funny and charming tale that takes us, like so many Kimmy Schmidt minidramas, into a song-and-dance (above).
Unbreakable Kimmy Schmidt tells all these stories without needing any graphic language or explicit interactions - proving once again that if the writers are clever and willing to work at it, they can do much better without them.
That also leaves them plenty of time for pop-culture jokes, including a running riff on the Kardashians. That in turn lets the characters reprise their own catch-phrase motifs, like, "How do I know that?"
More subtly, Kimmy Schmidt knows how to make the most of its no-commercials format. It has breaks between scenes, of course, but the episodes don't play as if they're broken up into five or six segments. The shows have a nice, easy flow, rather than feeling like a series of contrived skits.
As a binge or as a series of a la carte treats, The Unbreakable Kimmy Schmidt remains a breath of spring.
REAL LIFE. REAL NEWS. REAL VOICES.
Help us tell more of the stories that matter from voices that too often remain unheard.