As with every month, Netflix is adding quite a few shows and movies in June that you'll be excited for, as well as many that are mediocre.
A new murder mystery docuseries called "The Staircase": I'm sure I'll be enthralled. A new season of "Queer Eye": the charisma is over-powering. The final "Portlandia" season: not great that it's gone, but great you get to watch it on Netflix. "The Prince & Me 4: The Elephant Adventure": I don't know what this is and I don't care to learn.
There are movies that recently achieved both box office and critical success, such as "Thor: Ragnarok" and "Star Wars: The Last Jedi," rewatchable classics like "The Departed" and "Miracle," and inarguably the best work from Nicolas Cage, "National Treasure."
Perhaps the secret theme this month is action/adrenaline as most of the highlights fall into that category. All of the above titles certainly do, as well as other notable movies like "Step Up 2: The Streets" and "In Bruges." The new seasons of Netflix Originals like "Luke Cage," "Sense8" and "Glow" are also going to be heavy with thrills.
But the most action-packed thriller joining Netflix this June is of course the 2008 movie "Nick & Norah's Infinite Playlist," about two young people who wander around a city and decide they like each other because they both like music.
While you're gaining a lot on the service, you're also losing many movies as well. You'll want to watch "Training Day," "8 Mile" or "The Angry Bird Movie" now as it's your last chance.
Check out the full list of arrivals and departures below. And if you want to stay informed on what's joining Netflix on a weekly basis, make sure to subscribe to the Streamline newsletter.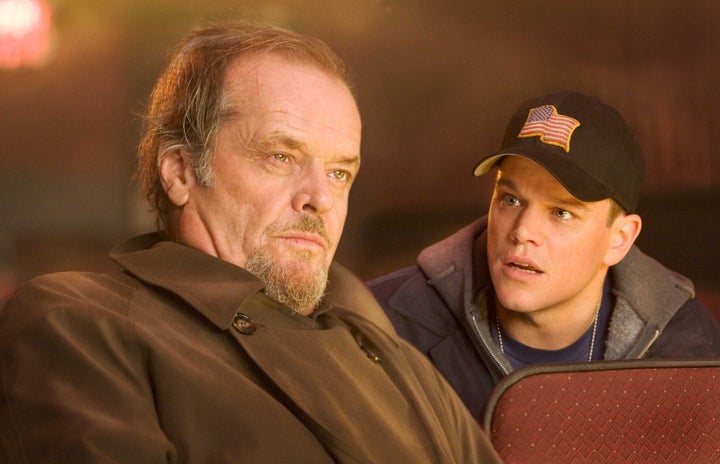 Superlatives for arrivals
Unique Titles I Don't Recognize, But You Should Check Out:
"Assassination Games"
"The Prince & Me 4: The Elephant Adventure" (OK, I Googled and apparently this stars a younger Chris Geere from "You're The Worst")
"Churchill's Secret Agents: The New Recruits"
"Fate/EXTRA Last Encore: Oblitus Copernican Theory"
Title That Has The Reverse Name Of A Pixar Movie:
"Outside In"
Movie That Is A National Treasure:
"National Treasure"
Most Legendary Sequel Name:
"Step Up 2: The Streets"
Best Chance Of Having A Dog:
"Disney's 101 Dalmatians"

This is part of Streamline, HuffPost's weekly recommendation service for streaming shows and movies. Every Saturday, Streamline ranks the best shows to watch online, including a specific focus on Netflix.
Arrivals
"Assassination Games"
"Blue Jasmine"
"Busted!" (Season Finale, Netflix Original)
"Disney's 101 Dalmatians"
"George Balanchine's The Nutcracker"
"He Named Me Malala"
"Joseph Campbell and the Power of Myth"
"Just Friends"
"Miracle"
"National Treasure"
"Nick and Norah's Infinite Playlist"
"November 13: Attack on Paris" (Netflix Original)
"Outside In"
"Righteous Kill"
"Rumor Has It"
"Singularity"
"Taking Lives"
"Terms and Conditions May Apply"
"The Boy"
"The Covenant"
"The Departed"
"The Prince & Me 4: The Elephant Adventure"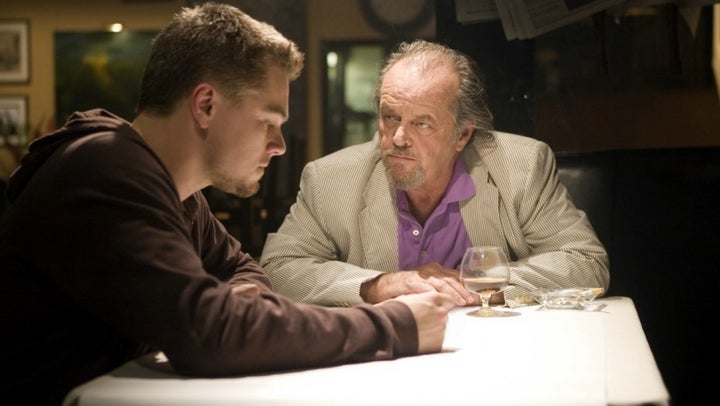 "The Break with Michelle Wolf" (Season 1, new episodes on Sundays, Netflix Original)
"Marvel Studios' Thor: Ragnarok"
"Hyori's Bed & Breakfast" (Season 2, new episodes on Thursdays)
"The Night Shift" (Season 4)
"Alex Strangelove" (Netflix Film)
"Ali's Wedding" (Netflix Film)
"Marcella" (Season 2, Netflix Original)
"Sense8: The Series Finale" (Netflix Original)
"The Hollow" (Netflix Original)
"The Staircase" (Netflix Original)
"Treehouse Detectives" (Netflix Original)
"Wynonna Earp" (Season 2)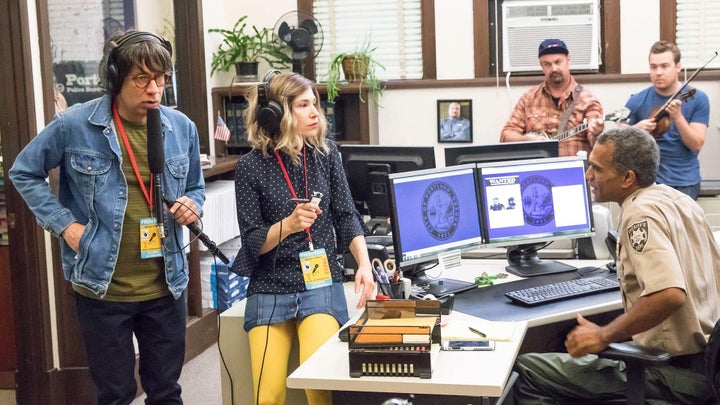 "Cutie and the Boxer"
"Marlon" (Season 1)
"La Hora Final"
"Lust Stories″ (Netflix Film)
"Maktub″ (Netflix Film)
"Queer Eye" (Season Two, Netflix Original)
"Set It Up″ (Netflix Film)
"Step Up 2: The Streets"
"Sunday's Illness″ (Netflix Film)
"The Imaginarium of Doctor Parnassus"
"The Ranch: Part 5″ (Netflix Original)
"True: Magical Friends″ (Netflix Original)
"True: Wonderful Wishes″ (Netflix Original)
"Voltron: Legendary Defender" (Season 6, Netflix Original)
"Grey's Anatomy" (Season 14)
"In Bruges"
"Club de Cuervos presenta: La balada de Hugo Sánchez″ (Netflix Original)
"Marvel's Agents of S.H.I.E.L.D. (Season 5)
"Hannah Gadsby: Nanette" (Netflix Original)
"Brain on Fire″ (Netflix Film)
"Cooking on High″ (Netflix Original)
"Derren Brown: Miracle″ (Netflix Original)
"Heavy Rescue: 401" (Season 2, Netflix Original)
"Marvel's Luke Cage″ (Season 2, Netflix Original)
"Us and Them" (Netflix Film)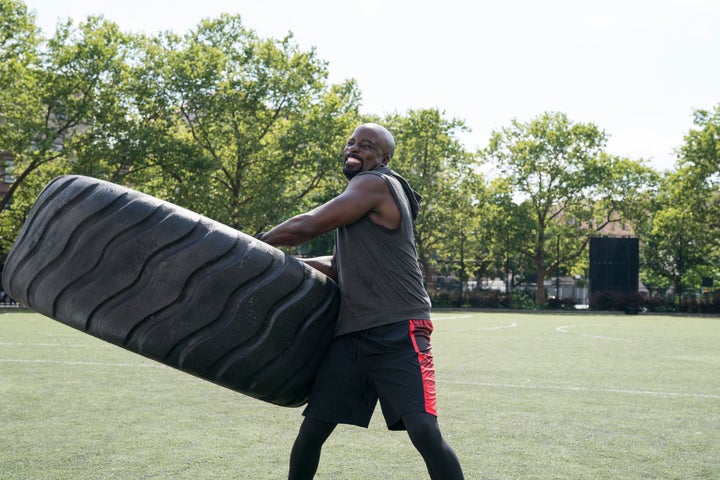 "To Each, Her Own (Les Goûts et les couleurs )" (Netflix Film)
"Hotel Transylvania" (Season 1)
"Secret City" (Netflix Original)
"Star Wars: The Last Jedi"
"Kamau Bell: Private School Negro" (Netflix Original)
"Churchill's Secret Agents: The New Recruits" (Netflix Original)
"Glow" (Season 2, Netflix Original)
"Harvey Street Kids" (Netflix Original)
"Kiss Me First" (Netflix Original)
"La Forêt" (Netflix Original)
"La Pena Maxima"
"Nailed It! (Season 2, Netflix Original)
"Paquita Salas" (Season 2, Netflix Original)
"Recovery Boys" (Netflix Original)
"TAU" (Netflix Film)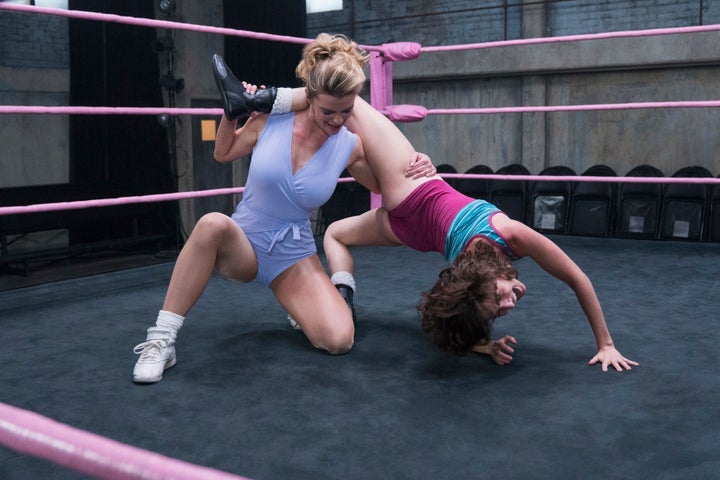 "Fate/EXTRA Last Encore: Oblitus Copernican Theory" (Netflix Original)
"Mohawk"
"iZombie" (Season 4)
"Life Sentence" (Season 1)
"Supergirl" (Season 3)
June 1
"50 First Dates"
"8 Mile"
"Gridiron Gang"
"Edgar"
"Men in Black"
"My Left Foot"
"Neerja"
"Out of the Dark"
"Princess Kaiulani"
"The Angry Birds Movie"
"The Brothers Grimm"
"The Spy Next Door"
"The Young Victoria"
"Training Day"
"Untraceable"
"Vice"
"What Our Fathers Did: A Nazi Legacy"
"While You Were Sleeping"
June 2
June 8
June 9
"The Trials of Muhammad Ali"
June 10
June 15
"Drillbit Taylor"
"Naz & Maalik"
"The Giver"
"The Great Gatsby"
"Underdogs"
June 16
"Anthony Bourdain: Parts Unknown" (Seasons 1-8)
"Backstreet Boys: Show 'Em What You're Made Of"
"Curious George"
"Super"
June 18
"Cedar Cove" (Seasons 1-3)
June 20
June 21
"Baby Daddy" (Seasons 1-6)
June 22
"Sin City: A Dame to Kill For"
June 23
"Curious George 3: Back to the Jungle"
June 25
"Marvel Studios' Captain America: Civil War"
June 26
June 29
June 30
Popular in the Community