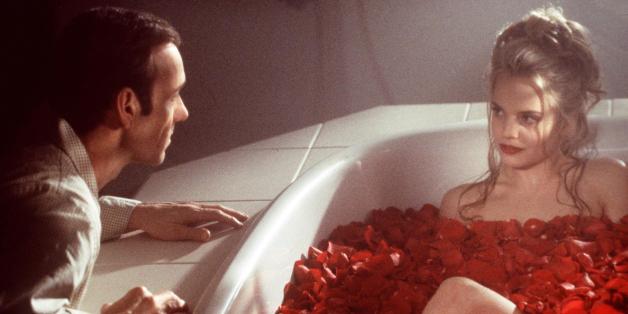 It's the holiday season, which means those hours of free time you've been waiting for are finally on the way. Kick back on your well-earned days off with these TV shows and movies, hitting Netflix in December 2014.
This list is tentative and subject to change. Not all titles may be available on the specified date. HuffPost Entertainment will attempt to keep the list as current as possible.
Movies and Specials
"A Knight's Tale"
"Almost Famous"
"American Beauty"
"Bewitched"
"Jewtopia"
"Knights Of Badassdom"
"Madison"
"Out of the Clear Blue Sky"
"Out of Time"
"The Out-of-Towners"
"Troop Beverly Hills"
"Oculus" (Dec. 3)
"Son of God" (Dec. 3)
"Bill Burr: I'm Sorry You Feel That Way" (Dec. 5)
"Anchorman 2: The Legend Continues" (Dec. 6)
"Ava & Lala" (Dec. 6)
"Sharknado 2: The Second One" (Dec. 6)
"I Am Ali" (Dec. 9)
"Drive Hard" (Dec. 9)
"A Haunted House 2" (Dec. 10)
"The Village" (Dec. 11)
"The Wolf of Wall Street" (Dec. 11)
"Nick Offerman: American Ham" (Dec. 12)
"Don't Blink" (Dec. 13)
"Jake Squared" (Dec. 15)
"Ragnarok"(Dec. 18)
"Paranormal Activity: The Marked Ones," (Dec. 20)
"Dark Skies" (Dec. 22)
"Romy and Michele's High School Reunion" (Dec. 22)
"The Trip To Italy" (Dec. 23)
"Legends Of Oz: Dorothy's Return" (Dec. 24)
"Good People" (Dec. 25)
"Child Of God" (Dec. 27)
"Labor Day" (Dec. 27)
"Behaving Badly" (Dec. 28)
"I, Frankenstein" (Dec. 28)
"Last Weekend" (Dec. 30)
TV Shows
"Turbo FAST" (Additional episodes)
"'American Horror Story: Coven" (Dec. 6)
"Anthony Bourdain: Parts Unknown" Season 3 (Dec. 8)
"Broadchurch: Season 1" (Dec. 12)
"Marco Polo" (Dec. 12)
"The Honourable Woman," Season 1 (Dec. 18)
"All Hail King Julien" (Dec. 19)
"Comedy Bang! Bang!" Season 3 (Dec. 28)
"Maron," Season 2 (Dec. 28)
"Jessie," Season 3 (Dec. 28)
REAL LIFE. REAL NEWS. REAL VOICES.
Help us tell more of the stories that matter from voices that too often remain unheard.
BEFORE YOU GO
PHOTO GALLERY
25 Documentaries You Need To Watch On Netflix Now